Bumble: England delivered right on cue in ODIs - now top-order can't afford to be off-colour in Tests
"I never played Alex Higgins but I lent him a fiver one time so he could go off hustling, and I never did get it back!"
Last Updated: 27/10/18 8:54am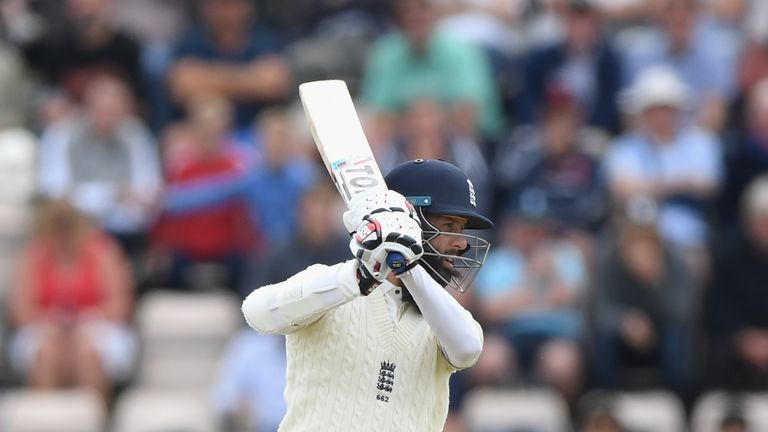 Bumble, raring to go after fishing and playing snooker in Scotland, says England must be fit and strong for a tough Test series in Sri Lanka...
I'm just about to embark on a six or seven-hour drive back home from Inverness after a lovely week away fishing.
It was terrific fun. Six of us came away and we fished for three days in total isolation - it was just a shame the river is running low and the fish have been in there for some time.
We stayed at a rather grand house, which had a snooker table, so we played during the evening. The frames were very protracted affairs and I'm glad we weren't paying for the lights as we would have been skint!
I like snooker; I just wish I was better at it.
When Alex Higgins first came over from Belfast in the 1970s he lived in Accrington, so I saw a fair bit of him. I never played him but I lent him a fiver one time so he could go off hustling, and I never did get it back! Anyway, he later moved down to Manchester, to bigger and better things.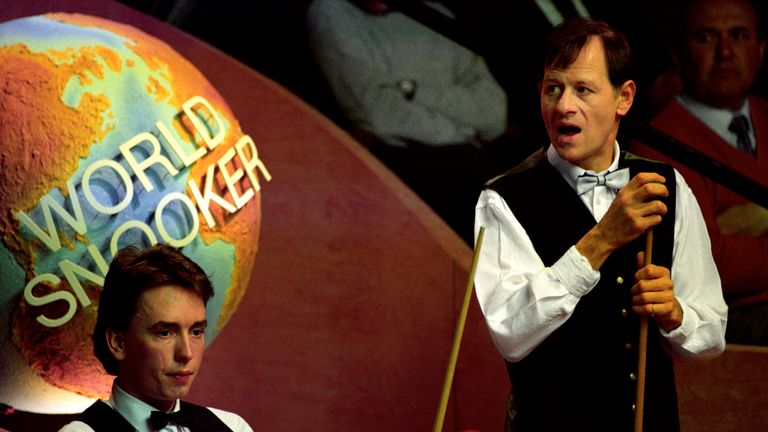 I fly out to Sri Lanka a week today and, from what I can gather, I'd better take an umbrella.
England looked dominant during the ODI series but the team will be quite frustrated that they've not played full matches, prepping up for the World Cup.
People are rightly asking 'why have they gone out there at this time of year?' but the simple fact is that Sri Lanka have no other time to accommodate us. You've just got to fit these games in when you can.
I hear the 'Rob Key podcast', as it seems to be called, is getting rave reports; in the first episode it appears the guys are great chums with Roger Federer, Tiger Woods, Rafa Nadal… Lionel Messi, Cristiano Ronaldo and Lewis Hamilton must be feeling a bit left out!
I'm really looking forward to the three Test matches, which are at three really good venues - Galle, Pallekele and Colombo.
Pallekele is one of the prettiest grounds I've seen; it's a new one and they've done it really well.
It'll be good to see how England line up as they begin life without Alastair Cook. I would think that Keaton Jennings and Rory Burns would open but Joe Denly is a good option.
Will they bat Moeen Ali at three? Probably. It'll be good for them to play against lots of spin.
Jennings got a century in Asia last time England visited and the lad Burns is a prolific run-scorer; England have got to stick with these guys now and hope there's improvement at the top of the order.
Yes, it's not easy against the new ball but I think they'll be ok where they're going. The thing is, as these games progress, you could find that the opening bowlers are your spinners.
It'll be stinking hot out there - so they'll need to be fit and strong - but I'm also interested in the tempo of the game.
I firmly believe that the scheduled drinks break in each session is all the players need; the ICC have looked at closely and found there is no medical reason why there should be more drinks, other than the designated drinks break. So it is just a comfort stop, nothing else.
I'll be watching that one closely! Right, time to set off.
Watch Sri Lanka and England contest a one-off Twenty20 international live on Sky Sports Cricket from 2pm on Saturday. Then join us for the first Test, live on the same channel, from 4am on Tuesday 6th November.
Comment below to get involved in the debate, but please adhere to our House Rules. If you wish to report any comment, simply click on the down arrow next to the offending comment and click 'Report'.