Bumble's Blog: 'England can win in Sri Lanka but only if their brief is dynamic'
'We have the players to worry the world but game-plan must be clear...'
Last Updated: 24/11/14 8:43am
David Lloyd is ready to jet out to Sri Lanka where he hopes England's batsmen can take off from ball one...
I'm flying out from Manchester later today expecting England to win their series in Sri Lanka and looking forward to getting some new underpants.
If you want new ones, Colombo is the place - you get a bagful at Odel for a few quid and it's fair to say I haven't been there for a while…
I don't think it is going to be 7-0 to England – Sri Lanka will take a couple off them but they will really miss Lasith Malinga, who is a headache for everybody; nobody plays him too well.
Sri Lanka will have no problem scoring runs but without Malinga and Sachithra Senanayake I don't think they've got enough to restrict England's scoring. Yes, Stuart Broad and James Anderson won't be playing but I think Sri Lanka's losses are far greater than ours.
Dangerous
People are saying in the pub, on Twitter, anywhere you like 'Can England win?' I'm saying, 'Yes they can, but they'll have to play a damn sight better than they have been doing'.
They've got enough players for other teams to think they're dangerous but they can't afford to get confused. It's a pretty simple game – just ask Rohit Sharma!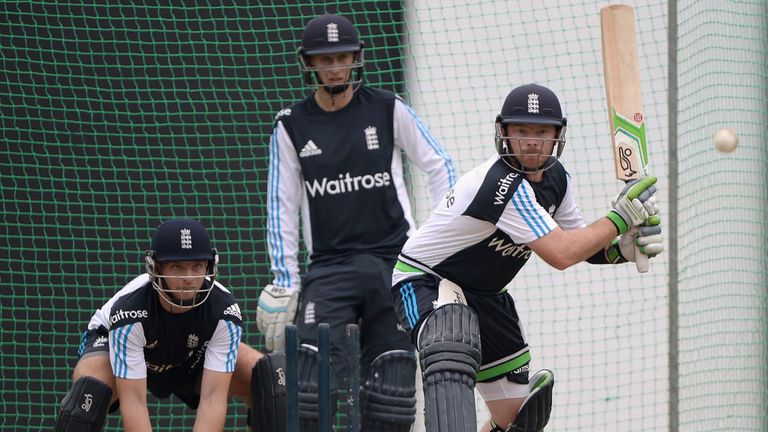 England will start as second favourites but Cook is a stubborn character who likes to prove people wrong and he'll have to up his game to do so in this series.
It's about time we broadened our horizons – start with the word dynamic and then fill 11 names in on the team-sheet.
I fully understand that you have to build an innings but there comes a time when you've got to change gear AND stay in; it's alright someone saying 'they'll bat through' if they do, but the evidence is they don't!
Onus
There are plenty of players in world cricket who give it a tap – David Warner, Aaron Finch, Sharma, Quinton de Kock, AB de Villiers, Faf du Plessis, Brendon McCullum to name a few – without slogging.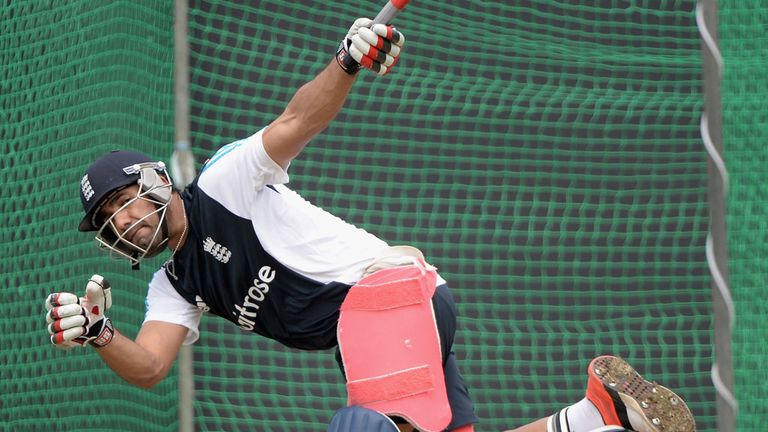 Kevin Pietersen was the one England bloke who in his prime could switch a gear. I'm not seeing that from the England lads. The nearest we've got is Jos Buttler and I think Joe Root and Eoin Morgan can do it too but there is such an onus on that top three to give them a platform.
I chuckle when I hear people say 'he's a finisher'. Never mind a finisher, I'm more interested in who's the starter?
My observation of watching England of late is that the players lower down – particularly Buttler and Morgan – have been given too much to do. There's a northern term 'farting against thunder'…
I don't think there's anything wrong in saying that the captain is a far better Test match player than ODI player but the selectors have shown that, in their opinion, Cook is a better one-day player than Hales. Plenty would debate it, but I'm not going to throw myself off a high building because they've picked a team that I wouldn't.
The beauty of cricket is that everybody can pick a different team – you only have to look on Twitter; it would be great if you could play 45!
Talented
On the bowling front I'm a big fan of Chris Woakes and Ben Stokes will be a sensational all-round cricketer if he can get it clear in his mind what he has to do.
Sometimes it takes a little bit of time for the penny to drop. Ben is a very combative, very affectionate lad and he's so talented. He has played some sensational knocks – in the Royal London One-Day final, for one. You've got to harness all that and not lose any energy.
He's probably a bit embarrassed that he's bust his hand thumping a door but he's not the first person to have done something stupid.
Remember the 22-year-old footballer who set fireworks off in his bathroom? You look at him and think 'if he's right, I'm glad I'm not'! So long as they learn from it…
Watch England's seven-match ODI series against Sri Lanka live on Sky Sports, starting with the first ODI on Wednesday, from 8.30am on SS2.