Australian ball-tampering a 'disgrace', says Prime Minister Malcolm Turnbull
By Rory O'Callaghan
Last Updated: 02/04/18 2:05pm
The Prime Minister of Australia, Malcolm Turnbull, has called on Cricket Australia to act "decisively and emphatically" to discipline those involved in the ball-tampering scandal in South Africa.
Australia head coach Darren Lehmann is under pressure to resign from his role after Cameron Bancroft was caught on camera attempting to manipulate the ball with sticky tape during the third Test in Cape Town.
Steve Smith was handed a one-Test ban by the ICC for his role in the scandal after admitting Bancroft's actions were planned by the 'leadership group' of players in the Australian team.
Mr Turnbull believes the incident has severely affected Australia's reputation in world cricket and labelled the ball-tampering incident a "disgrace" in a strongly-worded speech on Tuesday.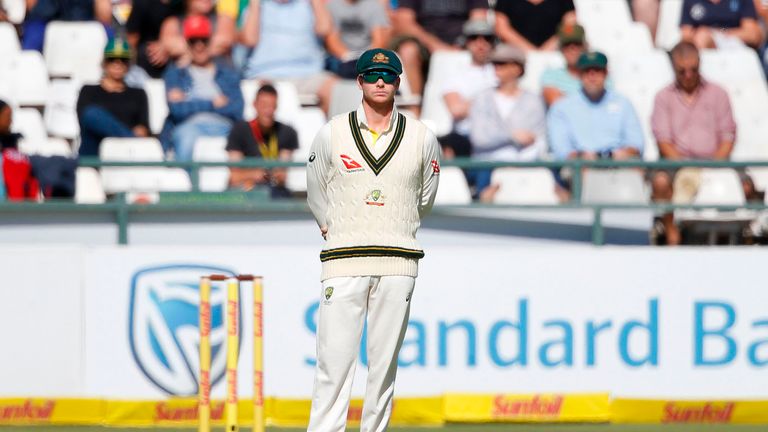 "This cheating is a disgrace, we all know that, it is a terrible disgrace," Mr Turnbull said. "Cricket Australia is dealing with it, they have to investigate it and they have to continue to act decisively and emphatically.
"Where do we want to get to? I'll tell you where we want to get to, we want to get to the point where we can all say once again, not rhetorically but heartfelt and with sincerity, that cricket is a fair game, cricket is a game that is synonymous with a fair go and fair play, that's what has to happen."
Mr Turnbull added: "They now have to make sure that this great national game, this great international game, that is synonymous with fair play, is once again a game that is played by champions that everybody can look up to.
"This has been a shocking affront to Australia."
Mr Turnbull also believes "the strongest possible action" must be taken against excessive use of sledging in the game.
David Warner clashed with Quinton de Kock earlier in the series after the Australian batsman accused his opponent of using a "vile and disgusting" remark about his wife during the first Test.
"I think there has to be the strongest action taken against this practice of sledging, it has got right out of control, it should have no place on a cricket pitch," said Mr Turnbull.
"I just want to be very clear about this, the game of cricket should be one that once again is held up as a role model and I think that some of the sledging and some of the shocking conduct that we've seen, is part of the process of review and reflection that's going to be undertaken."