Hit for Six: Rob Key on Ross Taylor, Virat Kohli, Joe Root and sledging
"You say things to cricketers to try to wind them up, make them think about their technique, get under their skin. But, if you're going to do it, you have to be very subtle"
Last Updated: 08/03/18 7:30am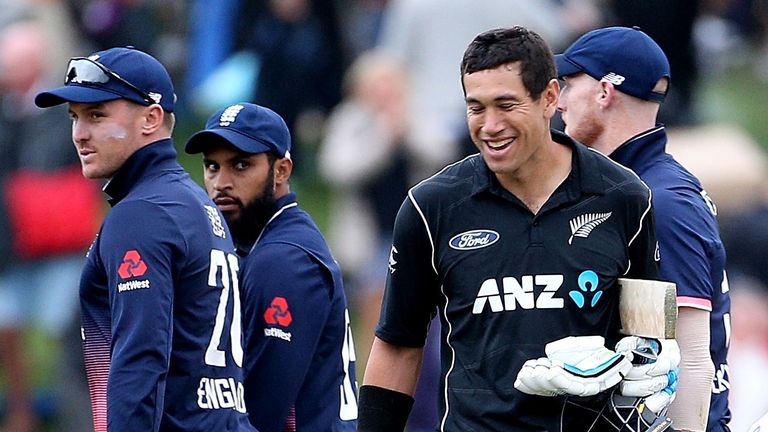 Rob Key reflects on Ross Taylor's heroics, decides if Sachin Tendulkar or Virat Kohli is greatest and has a few words to say on sledging in our latest Hit for Six.
Was Ross Taylor's match-winning hundred for New Zealand in the fourth ODI against England up there with the best you've ever seen in one-day cricket?
It's certainly the best innings I've ever seen Ross play. That's saying something in itself because he's someone with an extraordinary record. But, when you start comparing it to some of the innings played by the likes of Virat Kohli and AB de Villiers, you have to say he's a little bit behind those guys.
That said, you simply can't fault his courage and mental toughness; the series was on the line, as well as the game, so it was a tremendous effort.
Given the injuries he picked up he could easily have gone off - he ended up having to run more than he would have liked and he could have done himself some serious damage. You have to wonder if in doing so he might have made a niggle into something a lot worse, putting him in danger of missing the Test series, but hopefully that's not the case.
In summary - it was one of the best knocks I've ever seen and would be in the top 10 one-day knocks of all time, for sure.
Speaking of Virat Kohli: he tours England this summer, the one place he has struggled generally to score runs. Would a good series see him surpass Sachin Tendulkar as India's greatest ever batsman?
It's hard to compare eras, but you've got to be some player to beat Sachin.
If anyone can, it's Kohli. But, for me, Sachin was just in a class apart. Everything about him from a technical point of view was spot on. He didn't have as good a team around him, he came up against tougher bowlers - Muttiah Muralitharan, Shane Warne, Glenn McGrath.
The battle of the summer is Kohli versus James Anderson. That's the final frontier for Kohli. If he cracks that, which I'd guess he will, he will go down as one of the game's greats even though he still has a long way to go in his career.
But, Sachin, at the moment, still has the edge over Kohli for me.
Sticking with Kohli, legendary former Indian captain Kapil Dev has said he should play county cricket before this summer's Test series against England. Would you be for that? Or does it just offer him the chance to assess English conditions better and play himself into form?
I've never had a problem with it. Even with the Test series against India coming up this summer. It would be amazing if Kohli played county cricket - we should be welcoming him with open arms.
I remember we got some stick at Kent when we signed Australian bowler Stuart Clark before the Ashes one year but, my argument is that there's not an England cricketer - or, at least, they're few and far between - that hasn't gone out to Australia and played club cricket, feeding off their system too.
In England's 2005 Ashes-winning team, nearly every single one of them - maybe with the exception of Steve Harmison and Andrew Flintoff - used Australian cricket to their benefit, going out there as young lads.
What did you make of the David Warner and Quinton de Kock incident in the first Test between Australia and South Africa in Durban. Who, if anyone, came out on top?
I always think, when sledging is going on, you never want to be the one to lose your cool, get angry, as that means that you've lost that battle. I thought Warner lost the battle.
You say things to cricketers to try to wind them up, make them think about their technique, get under their skin. But, if you're going to do it, you have to be very subtle.
It's the same as having an argument with your wife, or kids, or whoever, the one that loses their cool is the one that loses the argument.
I don't know what was said, if it was out of order - it probably was - but he lost his cool, and you just can't behave like that. People copy these big-name players - it's normally in the lower leagues, club cricket and junior cricket. They see that and then it spirals.
How important was it for Joe Root to convert a fifty into a hundred in the fourth ODI for England?
Joe is the type of person who is never satisfied, so you can bet that he is the one, more so than anyone else, criticising himself every time he doesn't go on to get three figures.
Most people would be happy getting fifties as much as he does, but he is not at all. He has been in seriously good touch throughout this series, from ball one in the first game.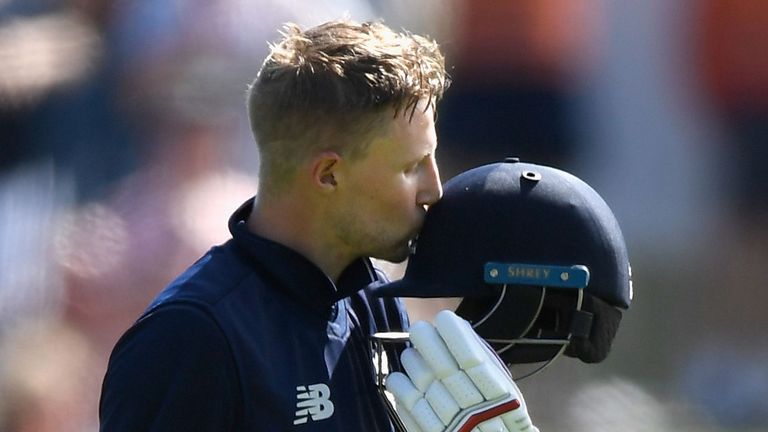 And Jonny Bairstow, fair play to him too for his hundred. He has had to work really hard to get into this team, waiting a long while, but he has such mental toughness. That is probably his strongest trait. Sure, he has a lot of talent too but if he gets an opportunity, he is going to make it count. He is a really dogged character in that respect.
He got hold of a place in the team last summer and has made the most of that opportunity. He isn't going to fail that often - he isn't the kind of guy to get to 40 and give it away. He is a guy that makes it count.
These two teams have played in some fantastically competitive series' over the past couple of years. How do you rate this one, and how much are you looking forward to Saturday's winner-takes-all ODI?
It was billed as a great series to watch and it has absolutely been that so far; possibly one of the best series to watch in recent memory.
The best thing has been that we've had such varied pitched and conditions - big grounds, small grounds, turning pitches, faster pitchers, slower ones. Everyone has had an opportunity, it hasn't just been a case of the bat dominating the ball.
It has been brilliant to see and I can't wait to see what Saturday throws up.
Watch the series-deciding fifth and final ODI between New Zealand and England live on Sky Sports Cricket from 9.30pm on Friday.
Using skysports.com? Comment below to get involved in the debate, but please adhere to our House Rules. If you wish to report any comment, simply click on the down arrow next to the offending comment and click 'Report'.