Premature celebration almost costs Melbourne Renegades in Women's Big Bash
Alert Sixers batsman Sarah Aley steals run before Renegades win Super Over
Last Updated: 03/01/18 5:31pm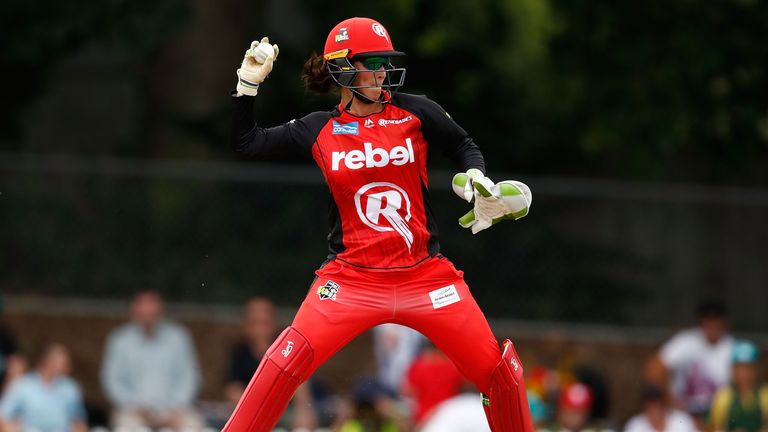 Melbourne Renegades wicketkeeper Emma Inglis' premature celebration nearly cost her team victory in the Women's Big Bash League clash with Sydney Sixers on Wednesday.
With Sixers needing three runs from the final ball to overhaul Renegades' 120-7 - in which Inglis had contributed 31 from 17 balls - the 29-year-old inadvertently allowed Sarah Aley to complete a second run and take the game to a Super Over.
Inglis did not stand over the stumps when the throw came in from the field and instead chucked the ball in the air and allowed it to drop to the ground, leaving the ball in play.
As Renegades celebrated, wrongly believing the ball was "dead", Aley ran back to the keeper's end, dived to make her ground and secured Sixers a tie - before Melbourne won the one-over eliminator with a single off the final ball.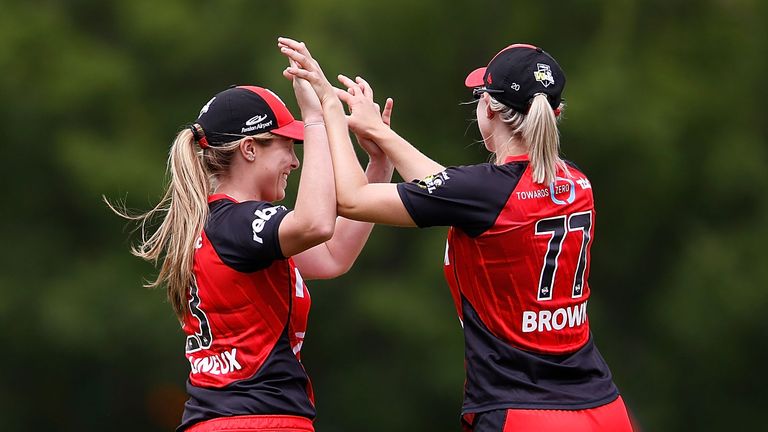 The Laws of Cricket (section 20.1.1.1), state the ball is considered dead 'when it is finally settled in the hands of the wicketkeeper or of the bowler' but whether a match is finished or not is "a matter for the umpire alone to decide" (section 20.2).
"It was an interesting moment," said Renegades captain Amy Satterthwaite. "It was pretty frustrating in a way.
"We learned what it means for the ball to be dead, so that was a learning moment for us. At the end of the day the umpires made the decision and we had to move on."