Joe Root
England Test Cricketer & Sky Sports Columnist
Joe Root: England will not take Ashes lead for granted
Joe on Trent Bridge, Jimmy's birthday and new football season...
Last Updated: 05/08/15 6:22pm
England aren't getting ahead of themselves in their pursuit of the Ashes, says Joe Root, who talks Trent Bridge and James Anderson's birthday in his exclusive Sky Sports column…
We're 2-1 up in the Ashes - but it's a dangerous game to be talking about winning it this early on.
You can get a bit carried away sometimes when you put in a performance like we did at Edgbaston last week.
But you only have to look at the way Australia responded at Lord's after losing in Cardiff to know you can't take anything for granted in this game.
More than anything we are concentrating on going to Trent Bridge, getting off to a fast start and putting in another strong display - that will be vital if we are to get another victory.
After we lost at Lord's, we made sure we focused on our own games, not what the opposition could do, and I think that showed at Edgbaston.
It was great to see the way Finny was so effective from the start - to be away from Test cricket for a while and then come in and play like he did was amazing.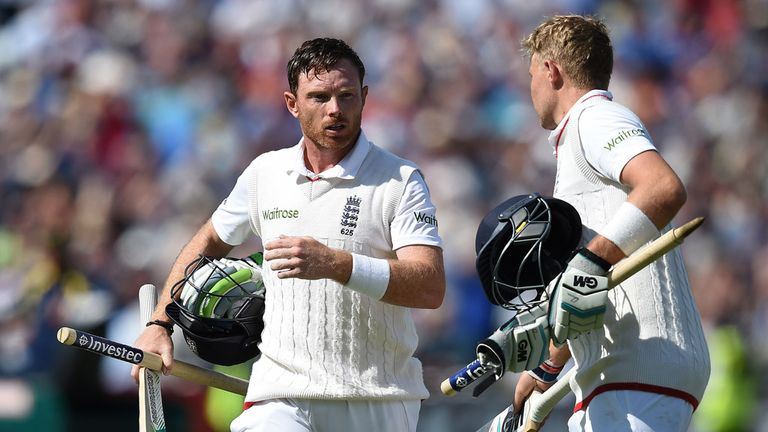 Belly scored two great fifties as well, one to put us in a very strong position and the other to guide us home in the final innings - it was great to be at the crease with him on that Friday afternoon.
We also took every catch that came our way, something we'll be looking to continue this week.
Proven
Trent Bridge is a great ground and I still remember that final morning two years ago when everything was quite tight and Australia got to within 15 runs of victory.
You are always quite nervy at points like that, weighing up different scenarios in your head, but thankfully Jimmy produced something special and the rest is history.
It's a shame we won't have him available this week - you never want any of your players to go down injured but especially someone like Jimmy who has been a proven performer for a long time.
Losing him is a massive blow but, as Cooky said after our win, it's a great opportunity for whoever comes in to match what Finny did last week.
I don't know who that will be but whether it's Mark Wood, Liam Plunkett or Mark Footitt - a guy who swings the ball a lot and has raw pace - they'll be excited to get involved.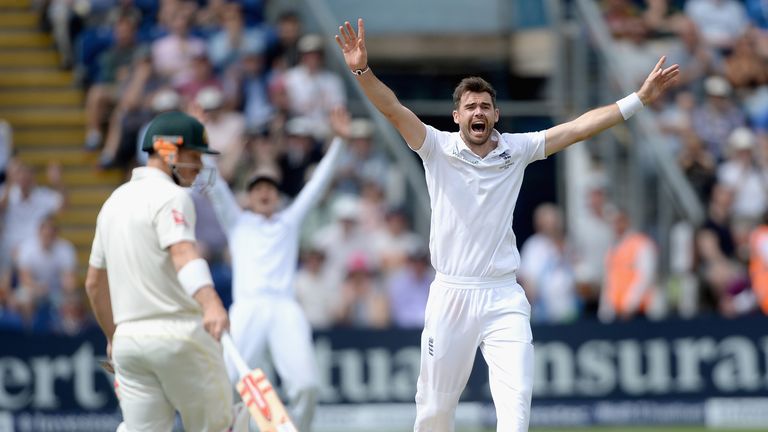 "Jimmy has still been around us over the last few days offering advice, which shows just what a team man he is."
Joe Root
Team
Jimmy has still been around us over the last few days offering advice, which shows just what a team man he is, and we made sure we celebrated his 33rd birthday.
We got him a card and someone from outside the dressing room got him a cake but the best present for him will be for us to get a win at Trent Bridge.
Broady - who has forgiven me for pulling his shorts down in training ahead of Edgbaston – could also get his 300th Test wicket this week; that would be great recognition but also show once again how important he is to our team and how good a Test cricketer he is.
Let's hope it's a vital wicket early on in the Australia innings.
I'll also have my eye on the football this weekend - I think my team, Sheffield United, have made some shrewd signings and have a good chance of getting out of League One, but I can't really look past Chelsea in the Premier League.
They have got so much quality and a great manager in Jose Mourinho.
Catch the fourth Ashes Test from Trent Bridge live on Sky Sports Ashes HD from 10am on Thursday. You can also watch the fourth Test with a NOW TV Sports Day Pass. Plus, our Ashes Events Centre - the best of Sky Cricket's analysis at your fingertips - is available on our iPad app.