Cricket Writer & Broadcaster
Mike Selvey: Mason Crane must attack if he makes Ashes debut
"Ali has done an excellent job as England's lone spinner, and his record stands comparison with more celebrated twirlers - his only misfortune is having to follow Graeme Swann and Monty Panesar."
Last Updated: 03/01/18 11:17pm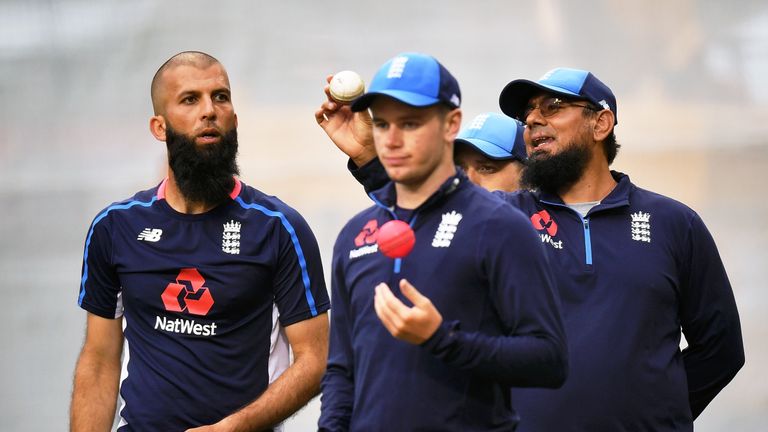 Mike Selvey says Mason Crane must stick to his attacking principles on his Test debut at the SCG...
With the Ashes series lost after three Tests, but the whitewash subsequently avoided with the help of a Melbourne pitch so moribund that it was given last rites, followed by an ICC post-mortem and inquest, opportunity looks as if it will be hammering on Mason Crane's door.
Since his 2014 debut, Moeen Ali has done an excellent job as England's lone spinner, and his record stands comparison with other perhaps more celebrated twirlers such as Phil Tufnell, John Emburey, and Ashley Giles - his only misfortune is having to follow Graeme Swann and Monty Panesar.
One of the finest sporting photographs of 2017 was of Moeen's England team-mates hoisting him aloft after he had completed his hat-trick against South Africa at The Oval. But that was then: this has been a dark tour for him, with ball and bat, and he must be mentally shattered.
So now we should find out what Crane can do on the Sydney Cricket Ground where last year he played a single game for New South Wales, one of only 29 first-class matches he has played in his life.
Seventy-five career wickets at a shade under 44 runs apiece is, on the face of it, scarcely credential for a blossoming Test career. But Crane represents the holy grail for England spinners abroad, a whirring wrist spinner, a purveyor of hard-spun leggies and deceptively disguised googlies, and no doubt all the other zooter-and-shooter peripheral paraphernalia that such twirlers like to have in the armoury (or at least kid batsmen that they have).
He is also young, not 21 until February, and there was a time when this might be considered anathema in a trade the intricacies of which took some many years to master. Instead, he finds himself senior to the 19-year-old Afghanistan leg-spinner Rashid Khan, who is making such an impact in white-ball cricket and will soon get a chance in Tests. If they are good enough then, hang it all, they are old enough is the message from that.
With the current drastic, and let us hope temporary, decline in Moeen's performance, and the main series issues all but decided, England might, with justification, take the view that they have nothing to lose, and that in fact there is no better time to see whether Crane is made of what the novelist Tom Wolfe called 'the right stuff'.
The nature of modern tours means that he has had precious little match cricket in Australia - a couple of games against the Cricket Australia XI at the start, and the two-day fixture against the same opposition before the Perth Test - so he would surely be ring rusty.
Against that, he has the advantage of familiarity with the place that single match at the SCG has lent. On that occasion he took five South Australia wickets, having benefitted from the tutoring of Stuart MacGill, the brilliant former Australian wrist spinner, who mentored Crane during his time playing grade cricket last winter and who is doing so now with England.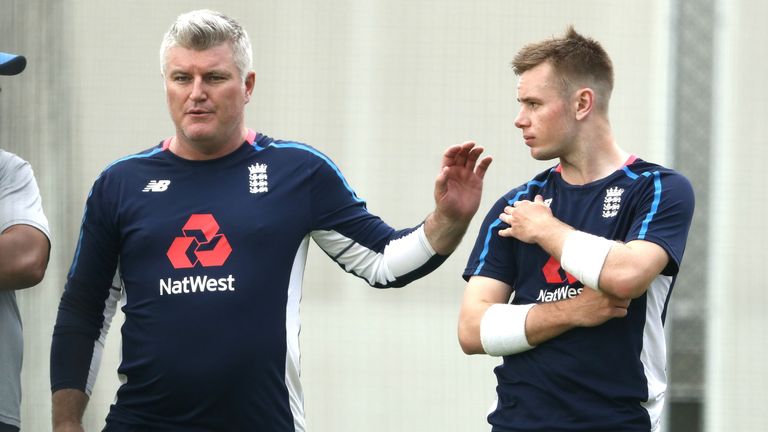 The counselling he will receive is certain to involve recognising that he will have been selected because of what he can do rather than what he might be able to do in another capacity.
Swann was a wonderful Test match bowler, one of the finest England have ever had, and capable of performing several functions, be it a holding role to give seamers a break, or as an attacking bowler, a dual role that Moeen has been required to take on.
Nathan Lyon does a similar job for Australia. Crane will not be able to do the former and it would be foolish to expect it. So he will be encouraged, by MacGill and hopefully by Joe Root and Trevor Bayliss, to have confidence in spinning the ball hard, with fields that will accommodate the vagaries.
What he will find, however, as did Adil Rashid, is that while the frenetic nature of white-ball cricket creates wicket-taking opportunities, a Test match batsman of any calibre will play the good balls knowing, in Rashid's case anyway, that a bad one will come along sooner rather than later. But in recognising this, Crane must avoid the temptation then to try and minimise the bad ball if it means compromising his spinning capacity.
None of this helps the seamers of course, who hate to see profligacy from anyone, and here is the conundrum that will face England in Sydney and where the expert local knowledge of Bayliss and MacGill of the pitches - natural rather than drop-ins, which the Sydney trust won't allow - ought to come to the fore.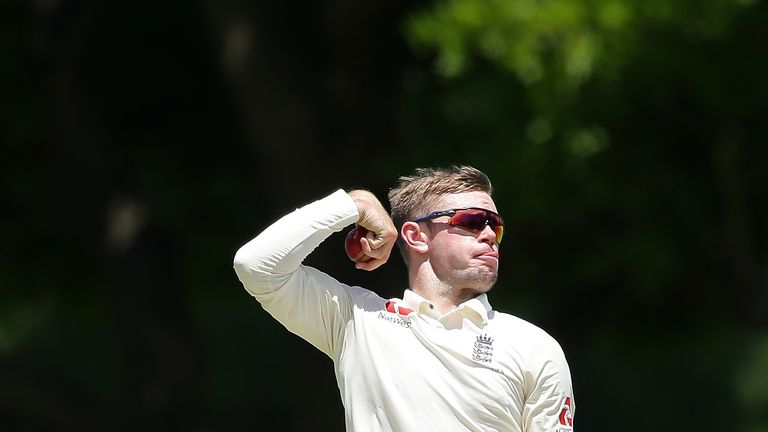 Much is made of Sydney being a spinning pitch but in recent times this is a relative thing. Certainly, while it may offer more to the spinner than some other Australian surfaces, it is not a spinners' paradise in the sense that some subcontinental pitches, or, say, Galle in Sri Lanka are.
In the last 30 years, England and Australia have played eight Sydney Tests, of which the home side have won three, and England two, with three drawn. England spinners have taken 43 wickets in that time and only Emburey (7-140), Tufnell (6-156) Peter Such (6-158), Eddie Hemmings (6-199) and Phil Edmonds (5-158) have taken five wickets in a match, with only three - Emburey (7-78), Tufnell (5-61) and Such (5-81) - having five in an innings. Bizarrely, since such in 1999, England's most successful spinner in Sydney has been Scott Borthwick with his wrist spin.
It has been only marginally better for Australian spinners in Ashes Tests in the same period, with 50 wickets between them. MacGill has had match figures of 12-107 and 5-226; Peter Taylor 8-154; and Peter Sleep 5-119. But since MacGill in 2003, their most successful Ashes spinner there has been Lyon, with 3-127. Shane Warne, by the way, managed only 5-338 in three matches against England.
It is not just England, either. This millennium, only three visiting spinners have taken five wickets in an innings at SCG and all at a cost: Anil Kumble of India (8-141 in 2004), Pakistan's Danish Kaneria (7-188 in 2005 and 5-151 five years later), and Ray Price of Zimbabwe (6-121 in 2003). Spin and Sydney do not seem to be quite what they are cracked up to be.
So it may be, if this pattern continues, that Crane would be more likely to find himself playing second fiddle to the seamers, in which case England need to think carefully about their selection. If they really do think the ball will turn and spinners play a more prominent part, then it would be prudent to retain Moeen in any case, at the expense of Tom Curran.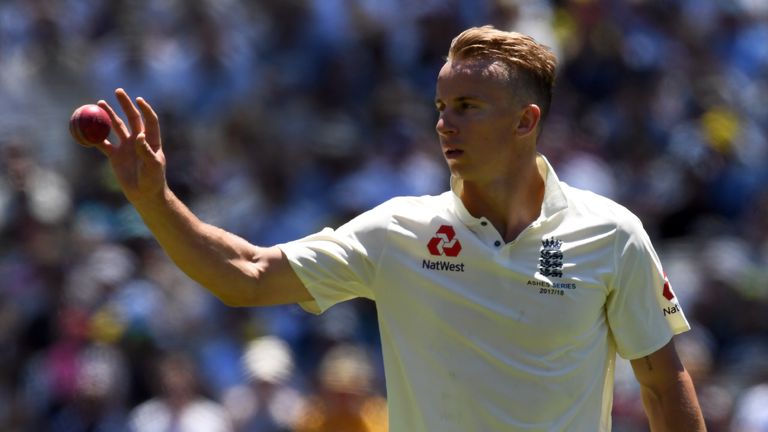 There is an inherent risk in this, though, in that Crane is an unknown quantity, and Moeen is rock-bottom in confidence, all of which could place even more workload on three seamers. Against that, to play four seamers, Moeen has to go, and Chris Woakes bat at seven, which weakens the batting in principle if not, given Moeen's form, significantly in practice.
The second may be the preferred option but in jettisoning Moeen it ought to be recognised what he has brought to the team and will continue to do so in future: what he can do rather than what he can't.
He has been the ultimate uncomplaining ubiquitous cricketer, batting in every position from one to nine for England. His bowling record stands fair comparison but so, too, overall does his batting, especially in the late middle order, with his career average of 33.2 by no means stellar, but more than adequate for his role when set aside Andrew Flintoff (31), for example, or Ian Botham (33).
Derek Randall had a very similar career in terms of matches and runs and averaged almost the same, while Mark Ramprakash and Graeme Hick, two of the most accomplished first-class batsmen in the game's history, and now batting coaches of England and Australia, averaged 27 and 31 respectively. Moeen might be gone for now - we shall see - but he shouldn't be forgotten. He will be back.
Follow the 2017/18 Ashes series across Sky Sports' digital platforms.