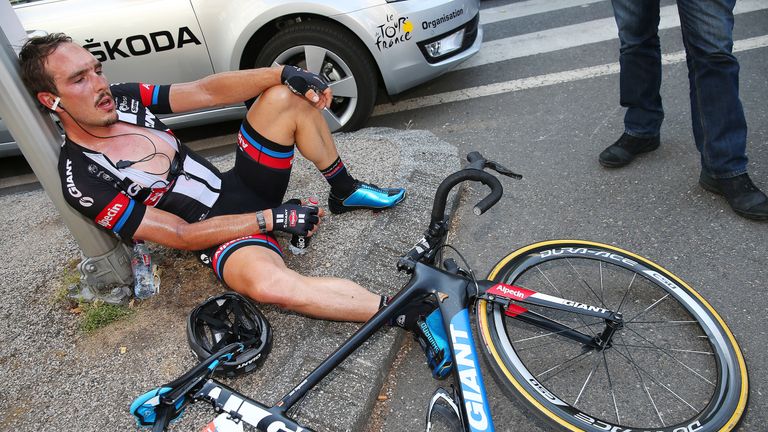 John Degenkolb has undergone surgery to repair a deep cut on his leg and revealed he almost lost a finger after he was involved in a serious crash along with five of his Giant-Alpecin team-mates in Spain on Saturday.
Degenkolb was riding with Warren Barguil, Chad Haga, Fredrik Ludvigsson, Ramon Sinkeldam and Max Walscheid near Calpe, on the east coast, when the group were in collision with a car coming in the opposite direction.
Paris-Roubaix winner Degenkolb also suffered a fractured forearm and a severe cut to his left index finger, which was left hanging on by "the last corner of my hand".
In a post on his Facebook page, Degenkolb added: "Given the circumstances, I am fine."
Barguil, Haga, Ludvigsson, Sinkeldam and Walscheid were also taken to hospital in Alicante, and are in a stable condition.
According to a team statement, France's Barguil suffered a fractured scaphoid that may require surgery.
American Haga was airlifted to hospital and underwent successful surgery on neck and chin wounds with an orbital fracture to be treated later.
"In addition to the serious injuries, he also suffered many contusions and abrasions across his body," Haga's mother said in a Facebook post. "The doctor said it was a very bad crash and he will be sore for weeks."
German Walscheid is also likely to need surgery on a fractured hand and tibia, while Ludvigsson and Sinkeldam suffered cuts and bruises.
"It has been a very tough day for the team and the riders will need time to recover," said team chief executive Iwan Spekenbrink.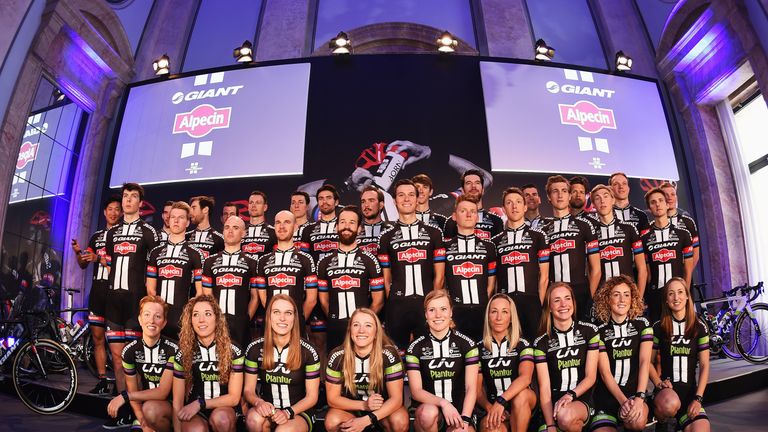 "This team - riders, both men and women, and everyone in the organisation - feels like a band of brothers and sisters.
"Together, and by standing by each other, the team will come out of this stronger than ever."
The driver of the car was an Englishwoman who was on the wrong side of the road when the accident occurred, according to the emergency services.