Elia Viviani escapes serious injury in Paris-Roubaix motorbike crash
By Matt Westby
Last Updated: 11/04/16 10:55am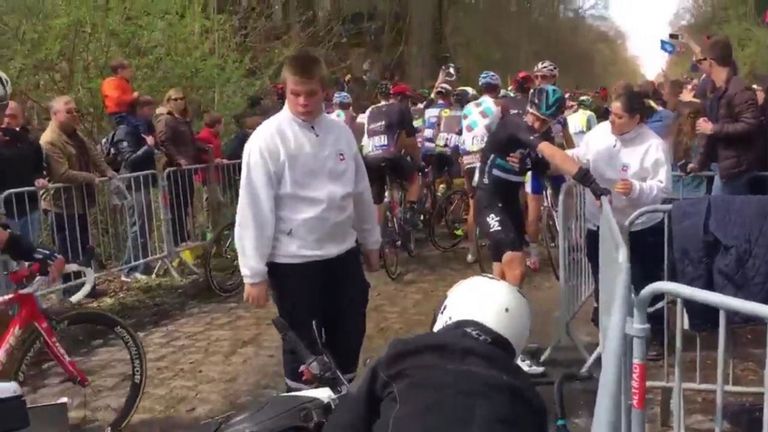 Team Sky rider Elia Viviani has described himself as "lucky" after suffering only minor injuries when a motorbike crashed into him at Paris-Roubaix on Sunday.
The Italian was riding through the legendary section of cobbled road known as the 'Arenberg Trench' when he had to brake hard to avoid a pile-up of riders in front of him.
However, a race motorbike behind was unable to slow down and ploughed Viviani into a set of railings.
He was taken to hospital but was discharged with only bruises and abrasions.
Viviani tweeted: "Today I was unlucky but at the same time the most lucky of the world! A big Chest trauma and two cut [chest and hip]."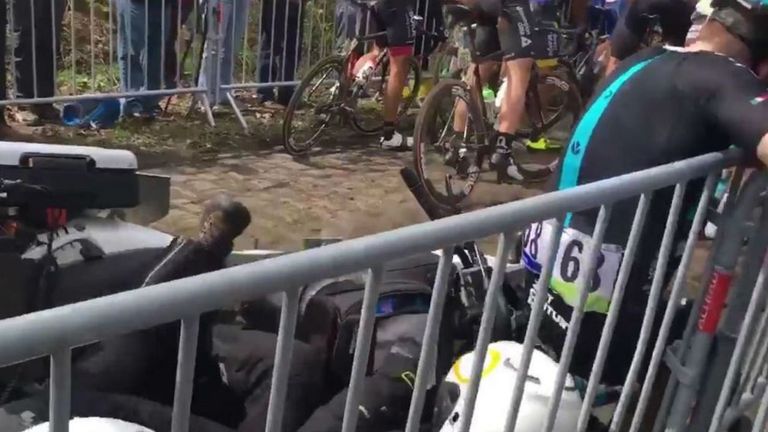 Team Sky doctor Derick Macleod added: "He thought he had anticipated the crash and saw it happen in front of him. He managed to come to a stop on the right by the barrier when the motorbike went into him. 
"He went to the hospital and the X-rays revealed he has no fractures. He has got a few bruises and abrasions and he is a bit sore, obviously, but we're really thankful he has got no significant injuries. We expect him to make a quick recovery."
The collision was the latest in a spree of accidents involving race motorbikes in recent months, the worst of which led to the death of Belgian rider Antoine Demoitie last month.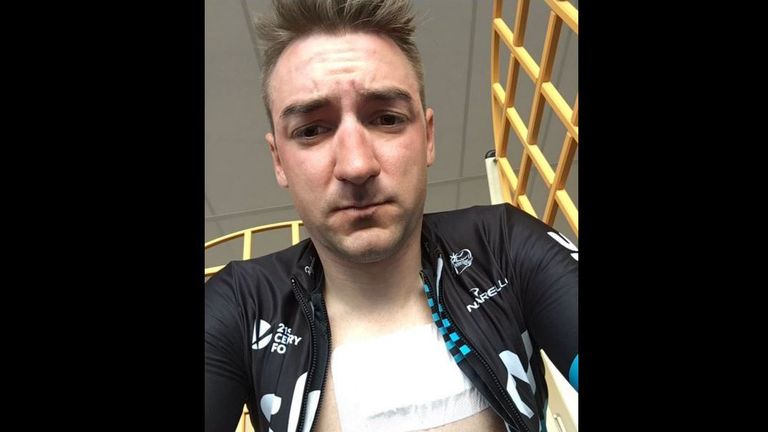 The Arenberg Trench is one of the hardest of the 27 sectors of cobbles on the Paris-Roubaix route and is renowned for crashes.
But Team Sky sports director Servais Knaven believes Viviani's accident was avoidable.
He said: "It should not be possible. If you go in Arenberg, there should not be any motorbikes near the riders."