Steven Kruijswijk admits he will look back on Giro d'Italia with regret
By Matt Westby
Last Updated: 30/05/16 12:04pm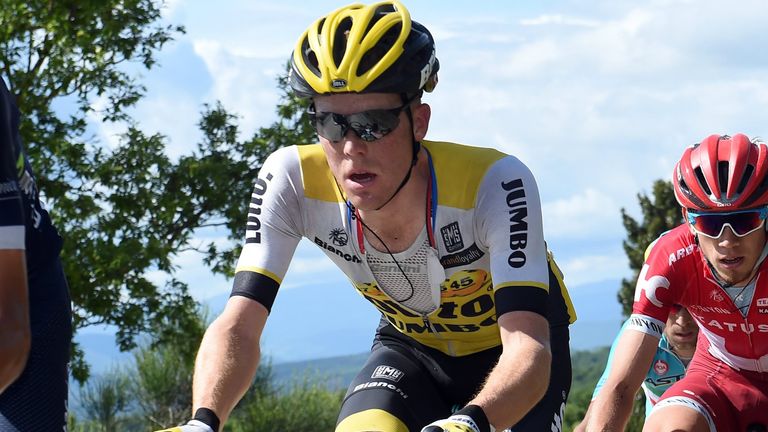 Steven Kruijswijk admitted he will look back on the Giro d'Italia with regret despite posting his best result in a grand tour.
The 28-year-old had not been one of the favourites for overall victory but took a three-minute lead in the last three stages and appeared on course to win the title.
However, he then fell to third place after crashing into a bank of snow on stage 19 and dropped to his final position of fourth following further time losses on stage 20.
Kruijswijk said: "I knew that [Vincenzo] Nibali was going to go strongly on the descent. I wanted to follow him but wasn't able to look through the turn very well because of the snow. I made a mistake, slipped away and rode into that wall of snow.
"Before this Giro, I might have been happy with this fourth place, but you have to take the chances you get. I failed at doing that in this race and that's a shame."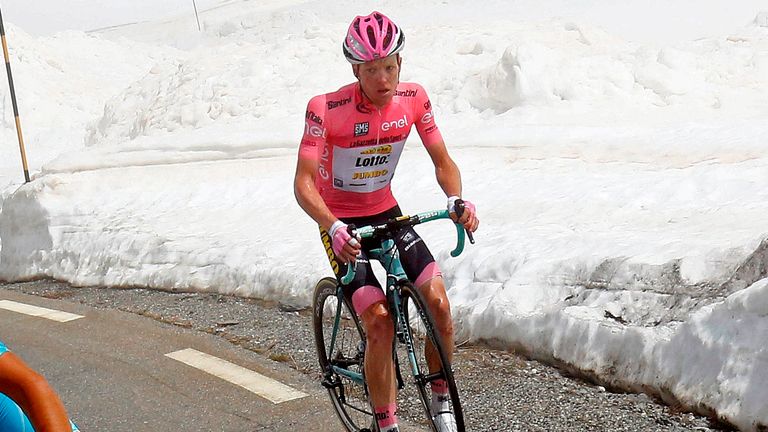 Kruijswijk had looked in imperious form prior to his crash, not least when he finished second on three successive days on stages 14, 15 and 16.
His efforts on stage 14 earned him the race lead and he subsequently extended his advantage with a superb performance on stage 15's uphill time trial.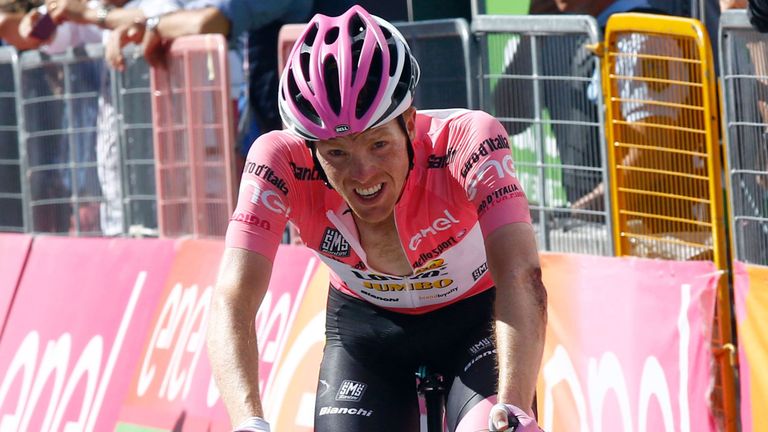 "The day I grabbed the pink jersey and gave a knock to my competitors, was my highlight this Giro d'Italia," Kruijswijk added. "I felt great the whole day.
"I'm proud of the way I was able to race in this Giro. The leader's jersey brings another sort of joy. Everyone's watching you and wanting to take that jersey from you. There is nothing more beautiful than beating the favourites and riding in that position."