BMX star and Scholar Quillan Isidore fired up for World Cup after latest injury woe
By Mark Ashenden
Last Updated: 24/04/17 12:32pm
Most sport stars have to deal with their fair share of bumps and bruises and none more so than a BMX rider.
Injuries are inevitable when racing at 30mph on two wheels, colliding with your rivals. Just ask Quillan Isidore.
The 20 year-old Sky Academy Sports Scholar from east London has broken ankles, wrists and he's just overcome his latest scrape suffered in the United States at the start of the season.
Quillan gives the lowdown on his rehabilitation and the big races coming up....
---
After dislocating my shoulder during my last race in America I've been busy with rehab to getting back on the bike and trying to get back to full fitness.
That was tough to take in February because I was doing well at the USA Winter Gator Nationals at Oldsmar in Florida.
I've since progressed really well, working on my starts and gym strength. Before my race in the States where I made my first world-class final, I was probably the strongest I'd ever been on a bike and in the gym.
I had been thrilled to start the season with that form showing my hard work was finally paying off! It was a great confidence booster and just a brilliant way of starting the year. Only to then pick up my injury!
Sadly a lot of those gains were lost really quickly after doing minimal training a few weeks after. It's safe to say I've been working really hard over the last month to get all of it back.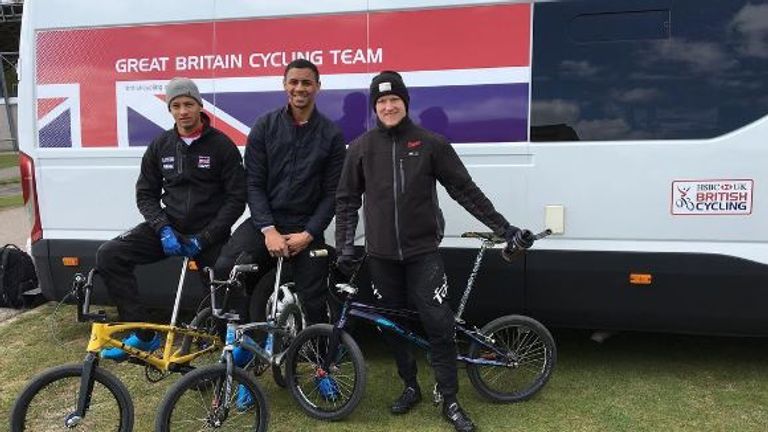 All is well and going to plan as I write this while I'm on a training camp in Holland and Belgium.
I'm here with the team preparing for the two World Cups that are back to back. These two races are at Papendal in Holland and Zolder in Belgium and take place on the first and second weekend of May.
I'm really looking forward to getting some more races under my belt, especially on these two tracks as they both feature on my list of favourite places to compete at.
Our training on this camp is consisting of getting used to the track, which covers all the sections and then linking it all together with doing the full laps.
It's been good fun and I'll let you know how I get on. Hopefully I can now do well in the proper races!