Pavel Sivakov and Kristoffer Halvorsen join Egan Bernal on Team Sky roster
By Andy Charles
Last Updated: 28/08/17 2:05pm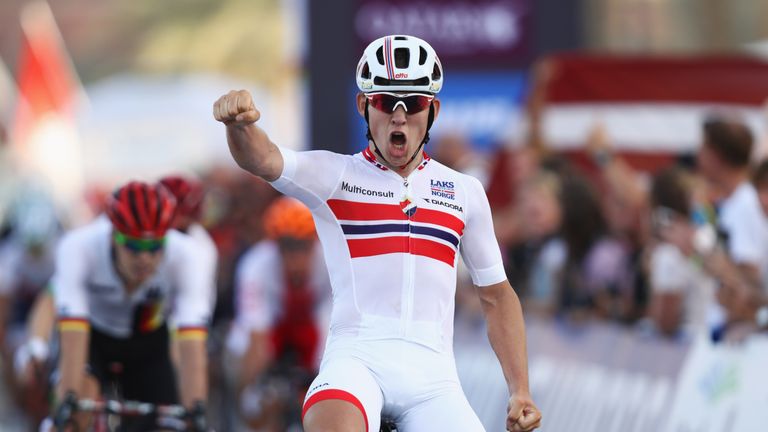 Team Sky have added another young talent to their roster for 2018 with the signings of Pavel Sivakov and Kristoffer Halvorsen.
Halvorsen is the reigning U23 world road race champion and rated as one of the best young sprinting talents in the sport.
The Norwegian won stage three of the Tour de l'Avenir on his way to claiming overall victory in the points competition and also took a stunning professional sprint victory earlier this year at the Handzame Classic just before turning 21.
He said: "I was lucky enough to be invited to the training camp in December last year. It was an opportunity to get to know the team a lot better and learn how things work inside the team.
"It's one of the best teams in the world. When I was then offered a contract I couldn't say no!
"During the next few years I want to keep developing as a sprinter and take it step by step from there. I'm really looking forward to joining Team Sky next year."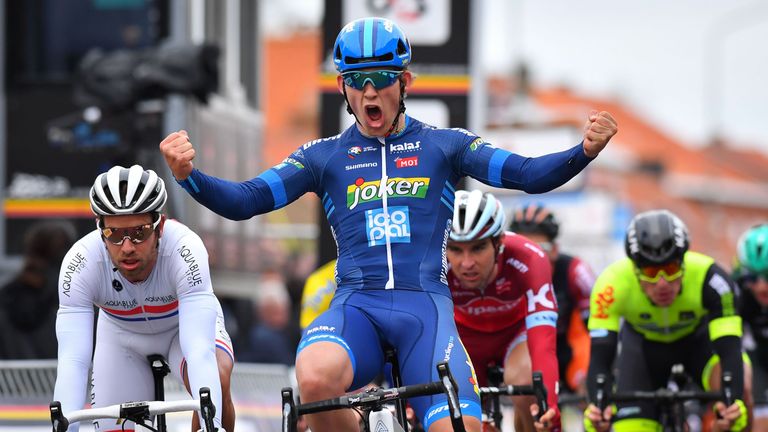 Sivakov, 20, is a former winner of the junior Tour of Flanders and continued his improvement this year when he won the Baby Giro, the U23 version of the Giro d'Italia.
The Russian also claimed victory on Sunday in the final stage of the Tour de l'Avenir, his solo break in the Alps seeing him better the rest of the field by two-and-a-half minutes.
He is the second young talent to join Team Sky in 24 hours, with the team having confirmed the signing of Tour de l'Avenir overall winner Egan Bernal on Sunday.
Sivakov said: "I've ridden well in stage races and, to me, Team Sky are the best stage racing team in the world. I feel that Team Sky is where I can make the most progress and become the best rider I can be.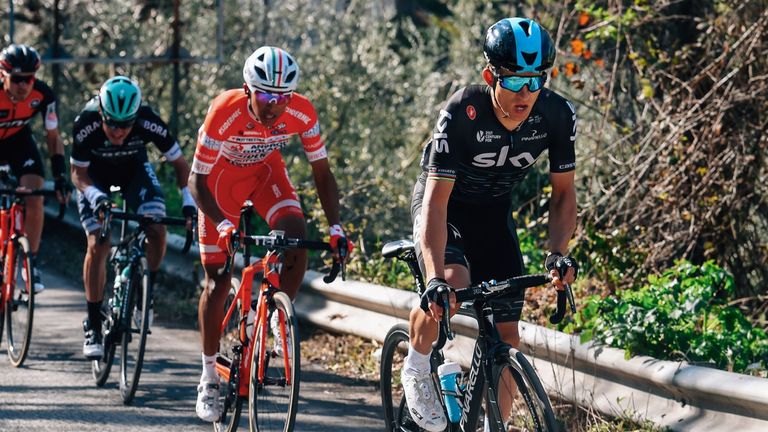 "I'm also very interested in the innovation side of the sport, and so that made Team Sky a good choice for me, knowing how there is a focus on that. I'm really interested in being part of that.
"I know Nico (Portal, Team Sky sport director) as he lives near the same area as me in France, in the Pyrenees. I moved there when I was very young, so I went to school and grew up in France.
"Really, signing for Team Sky is a dream for me. I'm sure that I am going to learn so much from the guys next year and I'm really looking forward to it.
"It's definitely a big step up. The team have told me there is no pressure and that I can focus on developing and learning, but I'm excited to be involved and to play my part in the team."