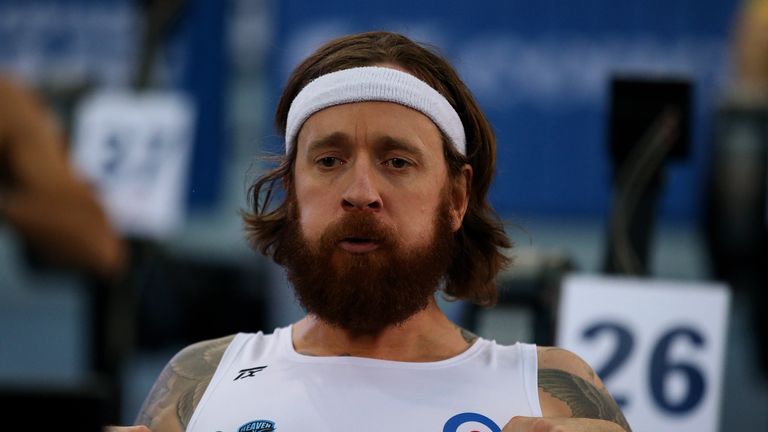 Five-time Olympic cycling champion Sir Bradley Wiggins says he will be back rowing next year, after his debut effort ended in disappointment.
The 37-year-old, who retired from cycling in December 2016, was competing in the elite men's 2km event at the British Rowing Indoor Championships at the LeeValley Velodrome.
Wiggins has previously floated the possibility of going to a sixth Olympics, but this time as a rower at Tokyo 2020, when he will be 40.
But his inexperience in the event on rowing machines, such as those found in most gyms, was apparent as he paused early on, thinking he had false started.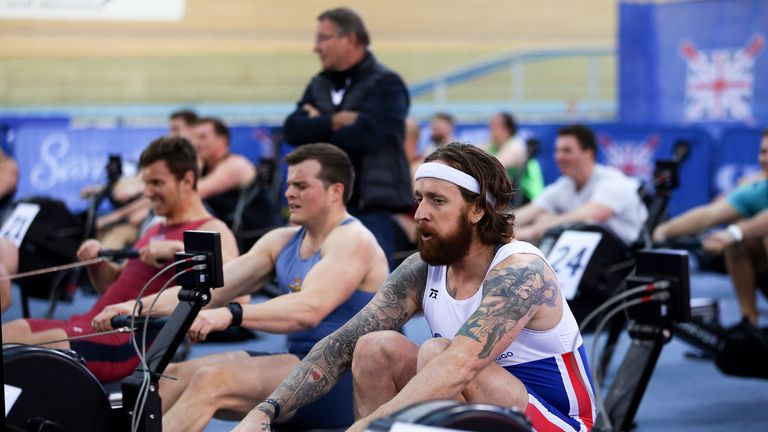 He recovered his rhythm but shook his head at finishing in six minutes 22.5 seconds, as Adam Neill won for a second successive year.
"Huge disappointment today!" Wiggins wrote on Instagram. "Upon hearing a call in the background, I thought the race had false started so I put my oar down.
"School boy error but hey we live & learn as my plan was 6.02. Fantastic experience racing with everyone, will come back 12 months stronger next year!"
Neill finished in 5mins 48.2secs as members of the Great Britain rowing team filled the top five, while Wiggins was a respectable 21st out of 99 entrants.
He had set himself a target time of 6:05, said two-time Olympic rowing champion James Cracknell, who has been acting as a mentor.
"He'll be hurting a lot, but he won't leave it like that," said Cracknell. "He doesn't want to go out on failure."