Giro d'Italia: Team Sky rider Edvald Boasson Hagen forced to withdraw through injury
Edvald Boasson Hagen has been forced to withdraw from the Giro d'Italia due to injury.
Last Updated: 27/05/14 11:11am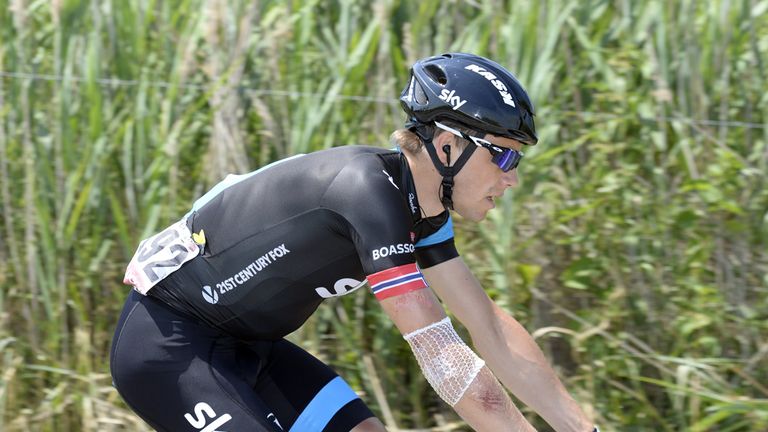 The Team Sky rider suffered a number of falls during the first week of the race and began to feel pain in his ribs and back towards the end of the second week.
Boasson Hagen was given a medical check-up on the third rest day and the decision was taken to pull him out of the race before the start of stage 16 on Tuesday morning.
Team Sky doctor Steve Baynes said: "Edvald has been experiencing rib and back pain over the last couple of days, and with the cuts and bruises he had already sustained, the medical team felt the best decision was for him to withdraw from the race at this point.
"Edvald is bitterly disappointed but realises this is the best course of action. Some enforced time off the bike will allow him to make a full recovery before he begins competing again in due course."
Boasson Hagen had been keen to finish the first Grand Tour of the season, but will now fly back to Oslo to fully focus on his recovery.
He said: "I'm sad to be leaving the race but I couldn't risk my injuries getting worse and affecting my longer-term fitness. I'm going to rest up now but I'll be back in training as soon as possible and am looking forward to competing again already."