TdF Guides: Other classifications
We round out the other prizes and classifications up for grabs across the three weeks of the Tour de France.
Last Updated: 22/06/11 3:30pm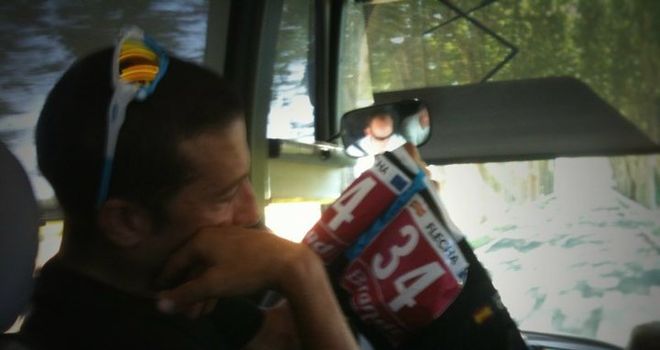 Team Classification
The team classification is a prize given to the best team in the Tour de France and is calculated by adding the times of the three best riders in each team at the end of every stage – and again at the end of the race. Any time bonuses or penalties are ignored, and if a team has fewer than three riders left in the race, they are removed from the competition.
Between 1903-1930 the Tour de France was contested by individuals and any teamwork was banned. In 1930, race organiser Henri Desgrange permitted riders to represent their countries and that was how things stayed until 1962. Sponsored teams were then allowed to enter the race, and although the race briefly reverted back to countries in 1967 and 1968, it has followed the same format ever since.
Up until 1990 the team classification leaders would be awarded yellow caps, but since 2006 they have donned black race numbers on a yellow background instead.
Most aggressive rider
The most aggressive rider prize – or combativity award - is given to the rider who has made the greatest effort, or demonstrated the best qualities of sportsmanship, during a stage of the Tour de France.
The prize is judged by an eight-man jury and is displayed using white numbers on a red background on the rider's back number. At the end of the Tour de France, a super-combativity award is given to the most combative cyclist in the race.
The prize was first awarded in 1952 and was originally run as a points classification with riders given scores for aggression on each stage. The current jury system was only introduced in 2003. Unlike the other Tour prizes, the most aggressive rider does not necessarily have to complete the race. On one occasion in 1961, the award was not given to an individual cyclist, but to an entire team - West-South-West.
If you've got any more questions about the Tour de France please e-mail us at website@teamsky.com