British Cycling 'on track' to get one million more women riding bikes by 2020
British Cycling has revealed it is "on track" in its bid to get one million more women cycling by 2020.
Last Updated: 17/10/13 1:08pm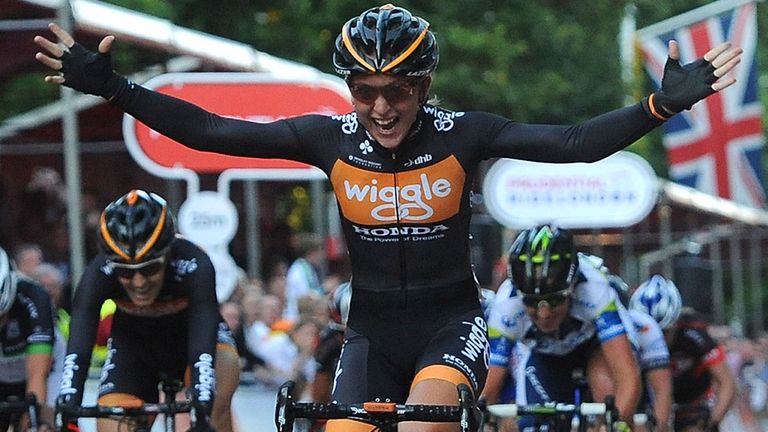 The sport's governing body launched the campaign in March and said in its six-month update that it had already recorded a significant rise in women riding bikes.
It has increased its female membership by 19 per cent since the launch and 106,000 women have taken part in British Cycling programmes so far in 2013, including 23,000 as part of Breeze, an initiative that organises female-only rides throughout Britain.
The number of women participating in British Cycling sportives has also grown by seven per cent, while Cyclesport races have seen a 24 per cent year-on-year rise.
Meanwhile, British Cycling has introduced 10,000 new under-16 girls to the sport through its Go-Ride programme.
'Fantastic figures'
British Cycling chief executive Ian Drake said: "In the six months since we launched our strategy, we have made some great progress and our plan to get one million more women cycling over the next seven years is firmly on track.
"We have got some fantastic headline figures. They show that there are thousands of women who want to ride recreationally. There is also a real appetite for women to get into racing or to try personal challenge rides."
The development of women's cycling has been apparent this year at both grassroots and racing levels.
Women have accounted for one-third of people taking part in Sky Ride events in 2013, while the Women's National Series has doubled the number of events on its calendar from five to ten.
Momentum
British Cycling has also trained ten per cent more female coaches since March 2013 than it did in the same period in 2012 and, significantly, has introduced a Women's Tour of Britain for 2014.
Progress has also been made in making roads safer - a key barrier to riding identified by over a third of would-be female cyclists.
Maria Miller, the Secretary of State for Culture, Media and Sport, said: "The approach to promote both recreational cycling as well as sportives to women is clearly paying off.
"With great role models such as Laura Trott and Becky James, an increase in women's races, a Women's Tour [of Britain] announced and more female coaches coming through, the sport is in a great position to keep up this momentum."