Wayne Mardle's Grand Slam of Darts best bets, outsiders & entertainers
By Wayne Mardle
Last Updated: 11/11/15 11:10am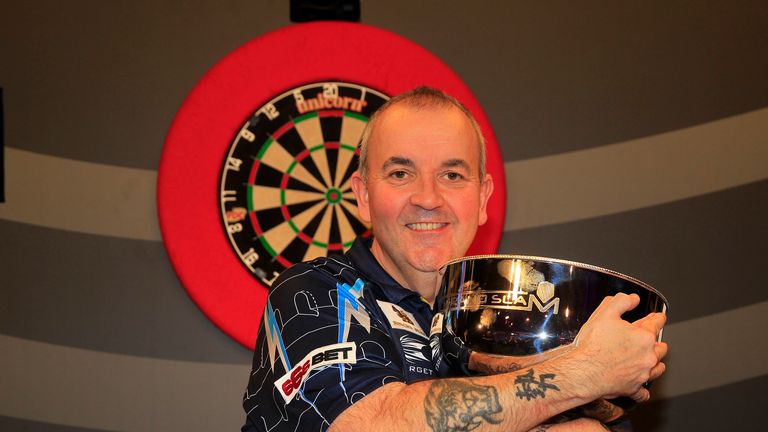 The Grand Slam of Darts is on the horizon and Wayne Mardle has already been dreaming of more terrific tungsten!
As we head to Wolverhampton, the Sky Sports expert has answered five key questions about the runners and riders for the latest major.
You can watch the Grand Slam of Darts live on Sky Sports from November 7-15 - and here's what to expect...
Has Taylor got enough Power left in the tank?
Mardle said: There are shots that he's missing on a regular basis - the 87s and the 84 finishes that used to be standard, he's now not hitting.
His scoring and confidence are there until a question is asked and then he falters. His composure is not what it was.
He was accustomed to hitting shots but now he's missing, and he's thinking more about what he's doing. Once you start missing, you fear those shots. There's aspects of Phil's game - and this happens with everyone - that aren't as good as they used to be.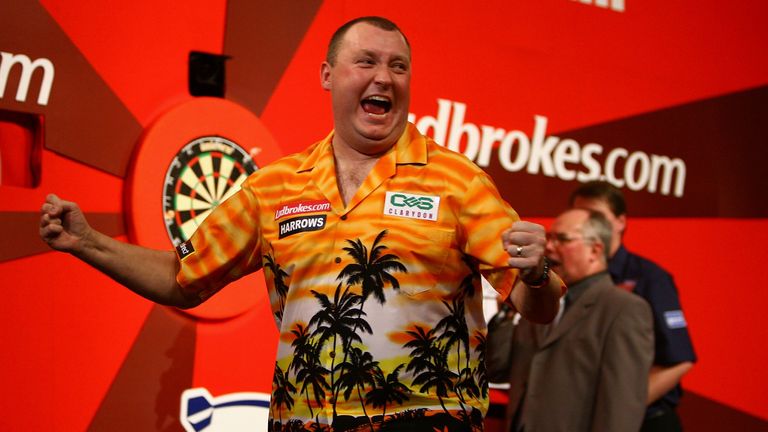 Phil's best days are behind him but I wouldn't rule him out of winning the Grand Slam of Darts and the World Championship.
Wayne Mardle
Phil's best days are behind him but I wouldn't rule him out of winning the Grand Slam of Darts and the World Championship.
He's got another big win in him. I've got no idea when, but he's at such a high standard that he's in the running to win anything.
Which BDO new boys are you excited to watch?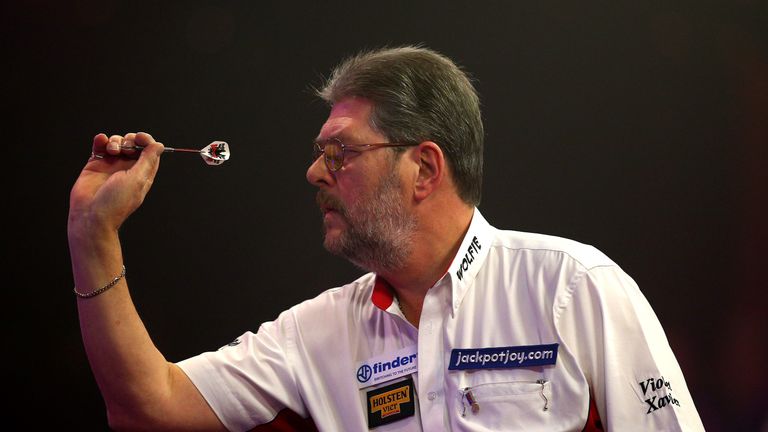 Mardle said: I'm not saying Martin Adams can win it, but he can reach the quarter-finals definitely. He's one of the special darts players that the world has ever seen.
He's underrated and undervalued. He's never shirked playing the best players. It's unfortunate that he found his best form at 45 or 50-years-old. It would be great if Adams played Phil Taylor!
Andy Fordham has been in the wilderness for 10 years but has got himself back here due to hard work. I'd like to see Fordham play well because it's a confidence thing with him.
They might be seen as potential whipping boys because they don't play to the standard that we see on Sky Sports every week. But when you play better opponents, you raise your own game.
Let's not forget Scott Waites won the Grand Slam of Darts as a BDO player. That happened!
Who's your outside bet to win it?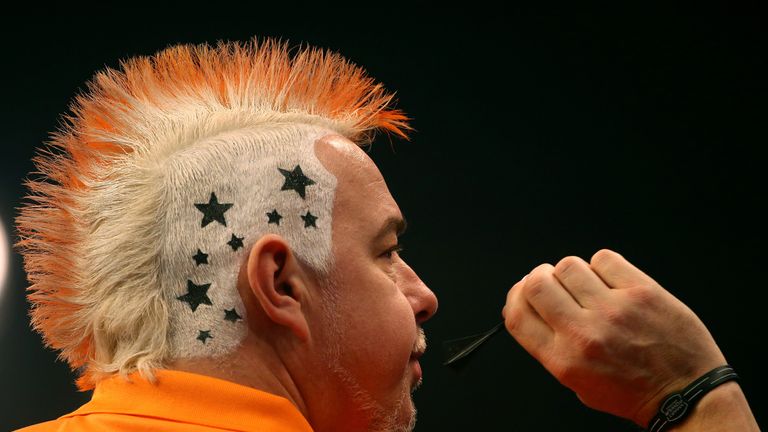 Mardle said: There's two that stick out like a sore thumb.
Peter Wright needs to cross the line very soon. He's been very good for two years but it's easy to say someone is good enough so they will win a major. It doesn't work that way - if only it did.
He's always in semi-finals and you get the feeling he can win with the ability he's got. He doesn't need to get better, he just needs to take more of the opportunities that he makes for himself. If he does that, the Grand Slam can be his.
The other one is James Wade, who is constantly a threat and a menace. If he plays well, there's no reason he can't win an eighth major.
Nobody enjoys playing Wade because he's unflappable, he carries on, and his opponents know that he can win.
For example, if Michael van Gerwen is losing to Wright, he could think 'he's never won so I've still got a chance'. But with Wade, players think 'he isn't frightened of beating me'.
There's a massive psychological difference.
The Grand Slam is special, isn't it?
Mardle said: It's a tournament with a difference, because the group stages mean you can actually lose a game but become a major champion. There will be some humdingers.
It's great for players that you can go through even if you lose because that first game isn't everything. In the first two games, you feel freedom. There's always pressure, in the end!
Last year, Rowby-John Rodriguez and Keegan Brown set the place alight in the group stages. Brown came of age in the last Grand Slam. He was brilliant.
There were a few players where it was the start of something special - Kim Huybrechts and Dave Chisnall, in particular.
It led Chizzy into a way of playing that he'd never played before. I still think the Grand Slam of Darts was the making of Chisnall.
But can anybody beat MvG?
Mardle said: To beat him, you need to rely on Michael van Gerwen being off form - that's been proven. Gary Anderson proved that at the European Championships when he didn't take advantage of Van Gerwen's misses.
Van Gerwen proved he can beat any player on any occasion - he beat the world champion, needing to win the last four legs, and he did.
Do not relax against Van Gerwen, do not switch off, do not take it easy. If you do, he will beat you.
He's seemingly unbeatable - but anybody can lose.
Watch the Grand Slam of Darts live on Sky Sports between November 8-15.