Premier League Darts Contenders concept analysed by Sky Sports Darts team
Last Updated: 01/04/19 10:24am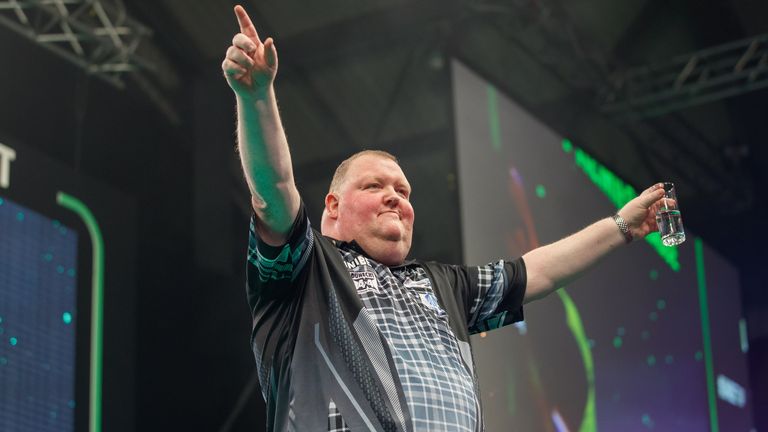 Premier League Darts has seen a significant shake-up with the introduction of a contenders concept, but what have the Sky Sports team made of its impact?
Wayne Mardle
"The contenders concept was met with great scepticism. Those that were on board early just thought about it for a second and I've got to say I was one of those who thought, 'what if Chris Dobey comes in and gets walloped first week?', everyone's going to say that's not going to work, because you know what people are like, they are reactionary.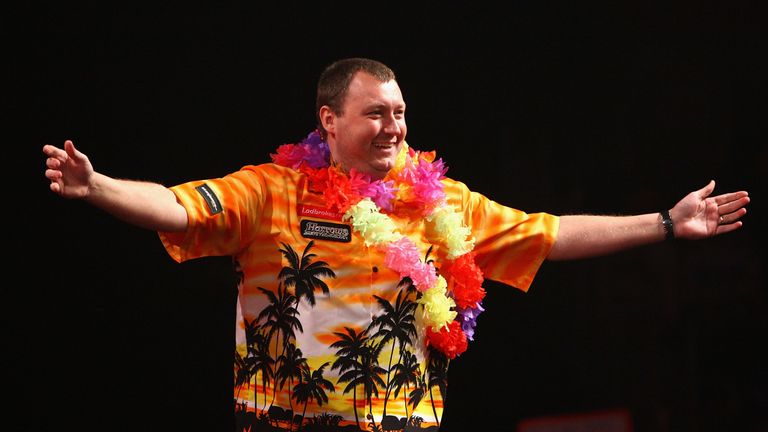 From Week One I think it's worked and I would like to see the concept repeated year after year, until the PDC make a decision - whether it be Top 10 or Top 9 and a wildcard.
Wayne Mardle
"Then you're looking down the list at who you think is possibly going to be the sacrificial lamb and most people felt that John Henderson was going to get annihilated by Michael van Gerwen and that turned out to be a great game, and Chris Dobey came in first week and did a real good job.
"I think he kind of highlighted the fact that you don't need to be really well known to everyone at home, there are great players out there. From Week One I think it's worked and I would like to see the concept repeated year after year, until the PDC makes a decision - whether it be Top 10 or Top 9 and a wildcard.
"I personally don't care what happens but I don't like Top 4 and six others. I personally think it leaves it very open and there's too many arguments and too many players that feel like, 'I deserved a spot'. If it's Top 10, you know whether you're getting a spot or not. If it's Top 9 or a contender, you know again. But I think it's been a roaring success."
Rod Studd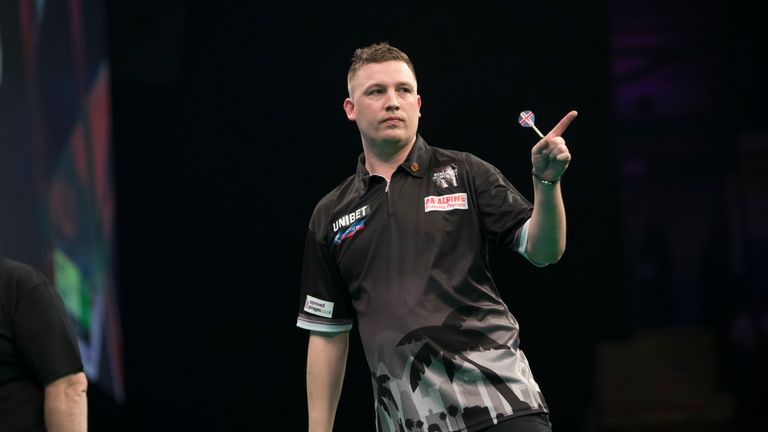 "I think it's been a real success. I know there's been a mixed bag of opinions, those of us that thought it would be a breath of fresh air - something quite innovative and exciting, giving a lot of younger players, predominantly, the chance to strut their stuff on the big stage and give them the feel of the Premier League. There were those that didn't really know and there were others that were downright against it.
"I think in all honesty so far it's a big thumbs up. It started really well because Chris Dobey got it off to a flyer and that was important because if Chris hadn't played very well there would have been the naysayers, but Chris played brilliantly and got a draw against Mensur (Suljovic), and although they haven't won any so far we've seen some great performances.
"I thought Luke Humphries was fantastic after a slow start against Gerwyn Price. He played brilliantly after the first couple of legs and then 'Big Hendo' has been one of the stars of the Premier League hasn't he? There was that magical walk-on in Aberdeen for that game against Michael. It looked for most of the game that he was going to get hammered, he was 6-4 behind and then he produced the most wonderful darts to get a draw and that's been one of the highlights in the 15 years that we've been doing the Premier League. The night that John Henderson played in Aberdeen will live long in the memory for sure."
Stuart Pyke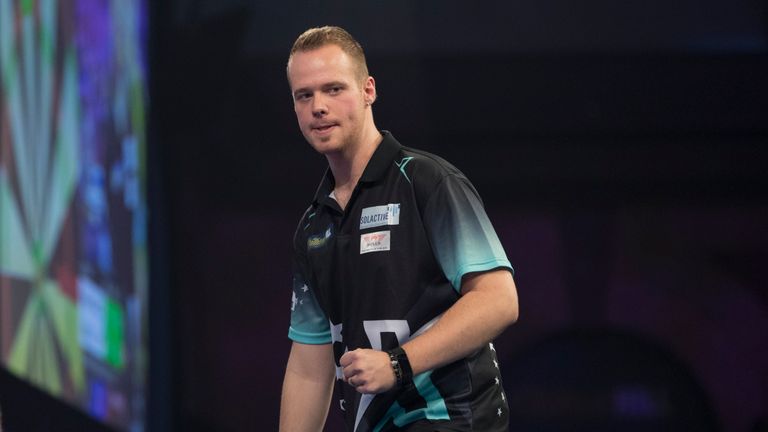 "Born out of completely nothing, I think it's been a huge hit. I honestly think the powers-that-be may actually be tempted to keep this going next year, and why not? I think they've all acquitted themselves really, really well. When (Gary) Anderson pulled out there was no stand-out contender, no one player who stood out and said 'pick me'.
"I think, without a shadow of a doubt, it's been a big, big success. I think the crowds have embraced it as well and the performances of the players suggests that they have too. There have been one or two disappointing results with Nathan Aspinall in Nottingham and Max Hopp in Berlin but they didn't play that badly and it's all just about gaining experience.
"The likes of Aspinall, Humphries, Hopp, Van den Bergh and De Zwaan - this is the future of darts, so handing them the opportunity was inspired - whoever did it. I think it was a huge gamble at the start and no-one really knew what was going to happen, how it was going to pan out, but they've given themselves an unlikely problem, but a nice problem - do they do it again next year?"
Mark Webster
"People will have their doubts because none of the contenders have won yet, but it's been an invaluable experience for them and there have been some good performances, and the players who didn't play like they can, they can learn from this experience and come back and know what to expect."
The Premier League continues as we head to the SSE Arena in Belfast on Thursday, April 4. You can also stay up-to-date with all the action by following us @SkySportsDarts and get all the latest news, previews and interviews www.skysports.com/darts