Wayne Mardle previews Premier League Darts in Rotterdam on Thursday
Last Updated: 19/04/18 9:34pm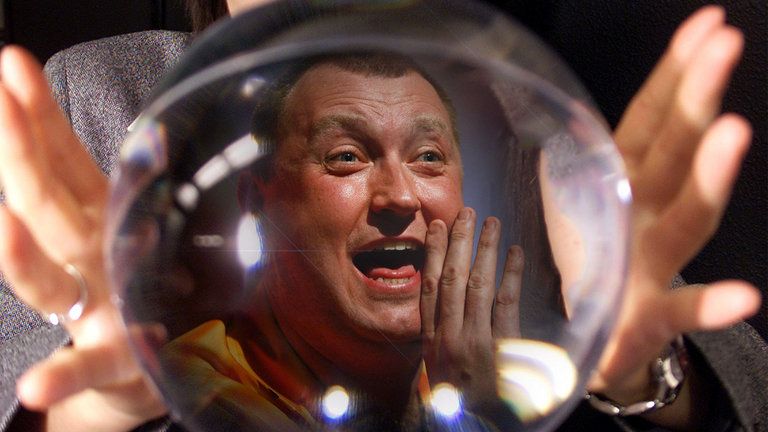 We're back for more Premier League Darts on Thursday night, live on Sky Sports Action, featuring dutch rivals Michael van Gerwen and Raymond van Barneveld. Wayne Mardle looks into his crystal ball for the second night in a row...
Rotterdam Ahoy will be headlined by the clash between Van Gerwen and Van Barneveld, while Rob Cross plays Peter Wright in another huge contest.
World Grand Prix champion Daryl Gurney will play Gary Anderson and Simon Whitlock up against Michael Smith before Gurney meets Whitlock in the final match of the night.
Wayne runs the rule over five titanic tungsten contests, live on Sky Sports Action from 7pm.
Simon Whitlock v Michael Smith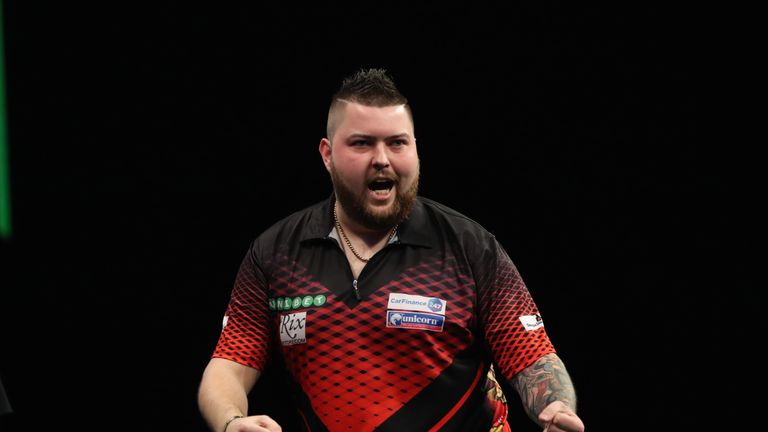 Whitlock is proving hard to beat while Smith is playing the darts of his life. I've kind of decided in my mind that Michael Smith is going to make the Play-Offs. I didn't think he could make them at the start of the tournament, but I think he has to win this game to make the Play-Offs to more or less make it certain. Simon will play well, but just not well enough.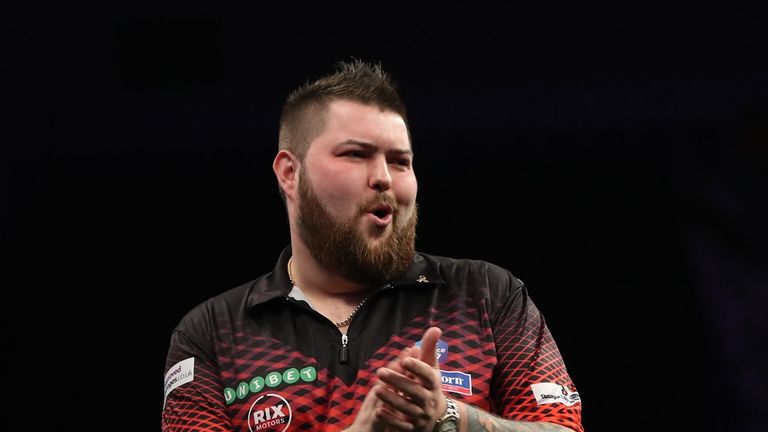 Smith is on quite a run at the moment, that streak of confidence that you don't get very often. I've got a real good feeling for Michael Smith in the next few months. I think he will win this one 7-4.
Wayne's prediction
Daryl Gurney v Gary Anderson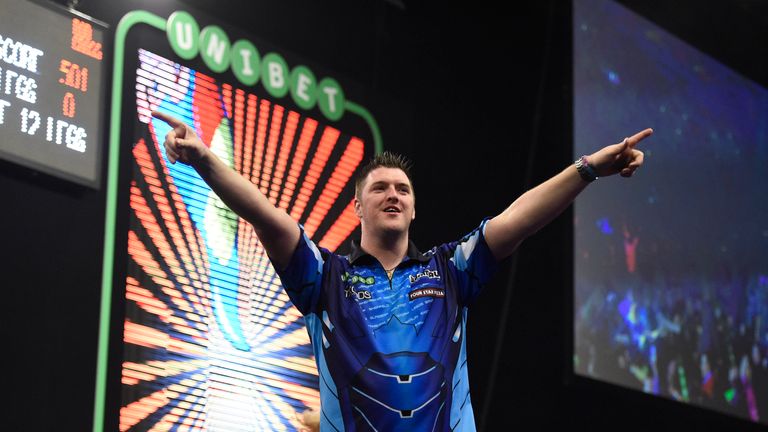 I've got Daryl and Gary fighting it out for fourth spot in the Premier League so I think the winner of this match will be in an excellent position. If Daryl can win it with the last game against Whitlock to come then he can put himself in a real, real good position.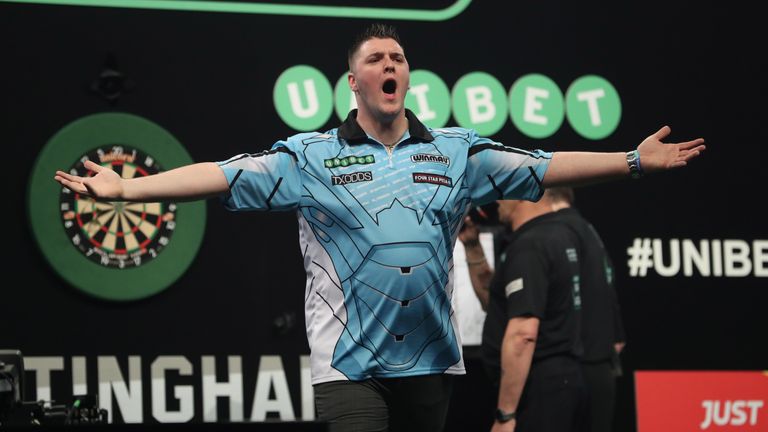 I'm going to suggest that Daryl Gurney beats Gary Anderson. Gurney is playing wonderfully well and he doesn't seem to have that bad a game whereas Gary puts in the odd dodgy one. Gurney will win this one 7-4 and put one foot in the Play-Off door.
Wayne's prediction
Rob Cross v Peter Wright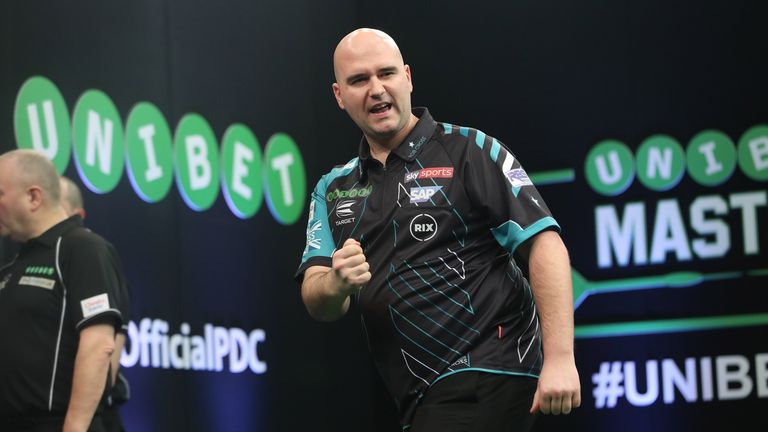 I don't fancy Peter Wright. I've got a problem with Peter Wright at the moment. I'm getting getting eggs from his wife Jo that are kind of making me think 'don't say he's going to lose again' but she keeps giving me eggs every week - she's got twenty chickens. I don't want to keep saying that he's going to lose every week, but I don't like all the changes he keeps making. I spoke to him personally last week and said 'the flights that you're using are not right for you' so I'm fully expecting him to change them for this week because they're still going in at odd angles.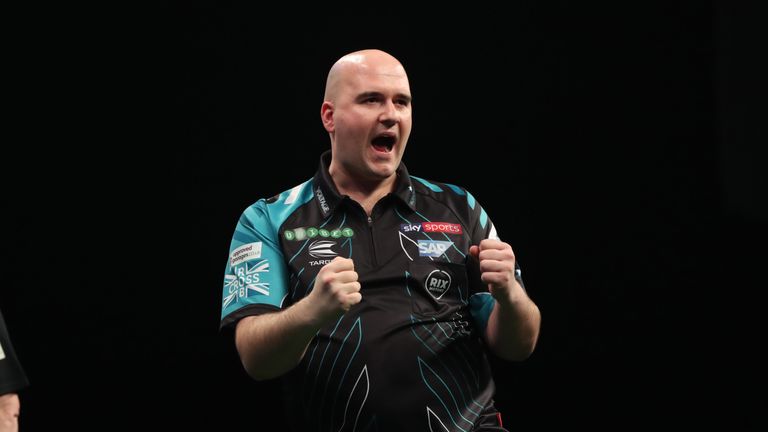 If it wasn't for Jo giving me as many lovely eggs as she is I would say he'd get beat 7-3, but because the eggs are beautiful I'm going for 7-4.
Wayne's prediction
Michael van Gerwen v Raymond van Barneveld
I don't normally go with the philosophy of the previous night's action having a bearing on the next one, but I believe if Barney does not beat Simon Whitlock he will think he's out of it which is why I believe Michael van Gerwen beats Barney.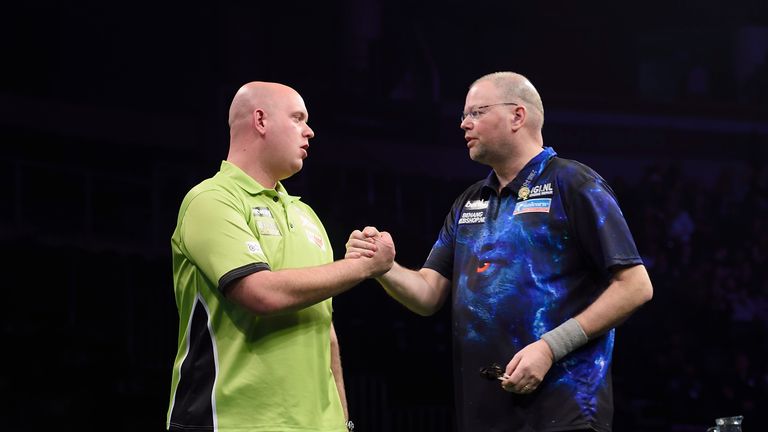 Michael van Gerwen probably beats Barney 7-3. Barney has got to hang on for as long as he can because outplaying Van Gerwen seems an impossibility at the moment. The crowd will be supporting Barney for sure. He is still the darting god in Holland.
Wayne's prediction
Daryl Gurney v Simon Whitlock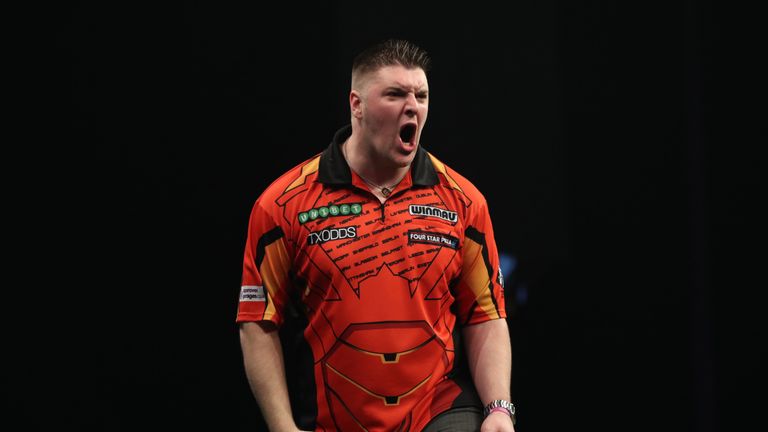 I think Gurney is in for a cracking night. He beats Anderson and then he beats Whitlock in this match. I don't think Whitlock is playing poorly at all, but he's kind of doing a Mensur Suljovic at the moment where he's just not getting the results that match his standard of play. He's not taking out the right shots at the right time, while Gurney is riding on a crest of a wave and he will leave the night with four points and a place in the Play-Offs.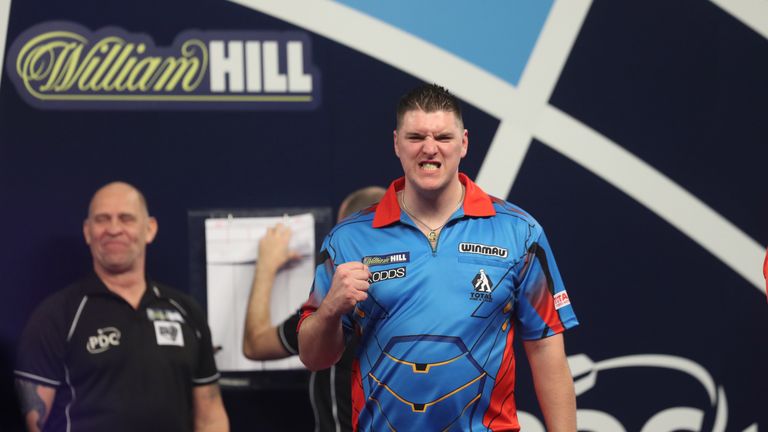 Daryl Gurney beats Simon 7-5, but one of those nicely does it scorelines. I don't see it being stressful for him.
Wayne's prediction
Wayne Mardle was speaking to Sky Sports' Raz Mirza. The 2018 Premier League heads to Rotterdam's Ahoy for the final night of a darting double-header on week 12. Coverage gets under way from 7pm on Sky Sports Action.
Three weeks of tungsten action will then continue in Manchester, Birmingham, and Aberdeen through to the season's conclusion with the Play-Offs on May 17 at The O2 in London. Keep up to date with the latest darts news, previews, reports, reaction and expert analysis. Get all the latest at www.skysports.com/darts and join in the conversation @SkySportsDarts- don't forget to use #LoveTheDarts