Daryl Gurney targets Premier League play-offs ahead of Manchester action
Last Updated: 28/04/18 1:53pm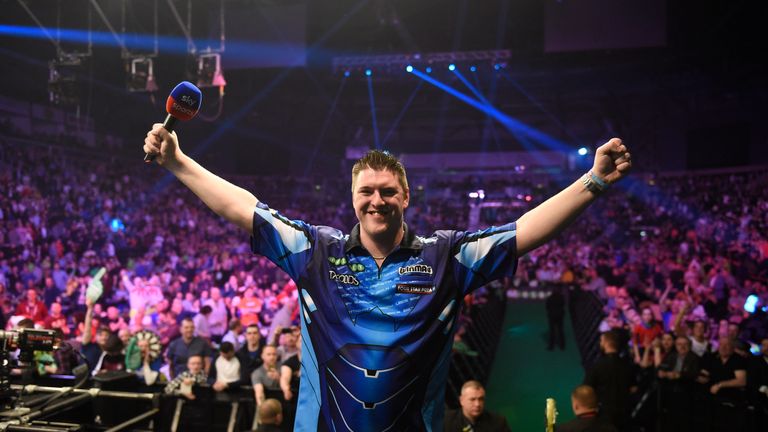 Daryl Gurney remains hopeful he can still reach the Premier League play-offs ahead of Thursday's clash with Michael van Gerwen in Manchester.
The world No 5 has 13 points from his 13 matches heading into his final three of the campaign, having failed to pick up a win in his first seven.
That has left him fifth in the table, three points behind Michael Smith, although Smith has a game in hand on the Northern Ireland star and will play twice at the Manchester Arena, leaving Gurney realistic about his chances.
"I'm not going to wish that he gets beaten in his two games, but he needs to get beaten for me to have a chance - and the way he's playing, the way he's finishing, he's too consistent at the minute," he said.
"I don't see him getting beaten that night as he plays two games."
The 32-year-old, who beat Simon Whitlock 7-1 to get back on track after defeats to Rob Cross and Gary Anderson, has been pleased with his Premier League debut after a difficult start.
"Fifth would be a good start for the first time I've played in the Premier League but I needed to win that game to keep my hopes alive," he added.
Keep up to date with the latest darts news, previews, reports, reaction and expert analysis. Get all the latest at www.skysports.com/darts and join in the conversation @SkySportsDarts- don't forget to use #LoveTheDarts