Darts star Mark Webster on the World Championship, commentary for Sky Sports and dartitis
"I need to get in more European Tours but if I make the World Championship at the end of the year I think it will be a good achievement for me and I can start again next year"
By Josh Gorton
Last Updated: 06/08/18 2:56pm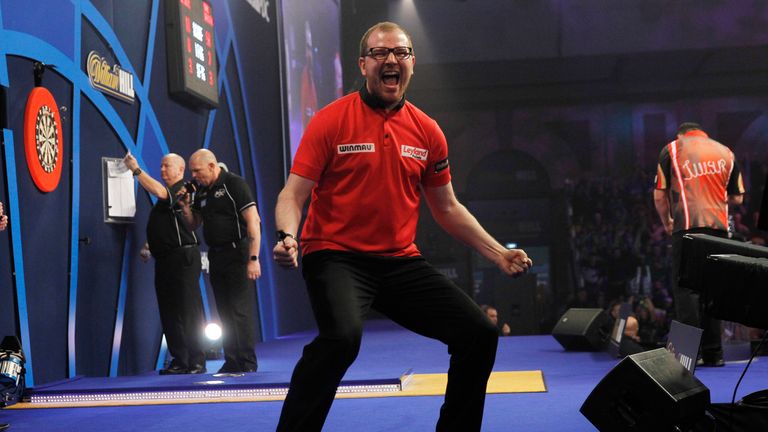 Mark Webster swapped the oche for the Sky Sports commentary box at the World Matchplay, and we caught up with the former Lakeside champion at the Winter Gardens to discuss his year so far and his targets for the remainder of the season, writes Josh Gorton.
To say the last six months have been challenging for Webster would be something of an understatement. Having suffered a first-round exit at the World Championship, the Welshman endured a tumultuous start to the season, failing to go beyond the last 32 of any ranking event until April.
"It was a real slow start, a poor start to be fair so I've been playing a lot of catch-up. I'm playing a bit better now, I've picked up some results and my aim now is just to make the World Championship because I've obviously started so slowly," he told Sky Sports.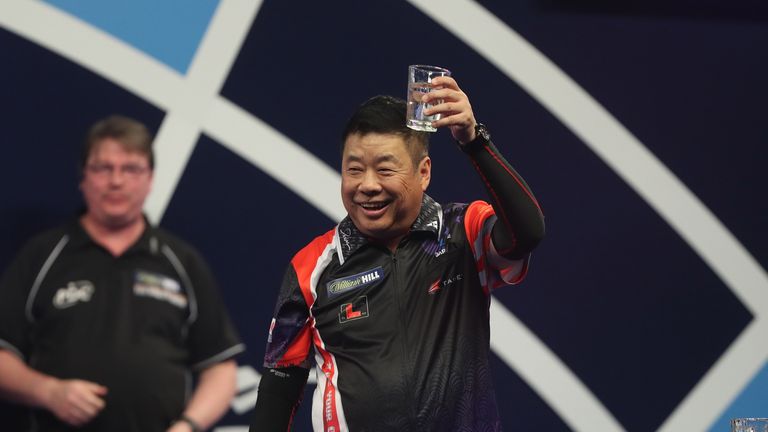 Webster was beaten by the timeless Paul Lim at Alexandra Palace - just the second time he's suffered defeat in the first round of the PDC World Championship. This saw him relinquish his top 32 status, but 'Webby' was philosophical when discussing the setback, and admitted he took inspiration from Lim's performance.
"It was like a graveyard shift really, because the crowd really took to Paul. He was just phenomenal but he's still playing well, isn't he? He beat Rob Cross in the World Cup so it was a tough first round. I took it well this year. I've got a bit wiser in my old age but the last time I lost in the first round I was heartbroken.
"Obviously I was disappointed but I think you just have to take a step back and appreciate I played against a good player who played well. I didn't have a shocker; I could have played better but he was brilliant and I was inspired by it, to be fair."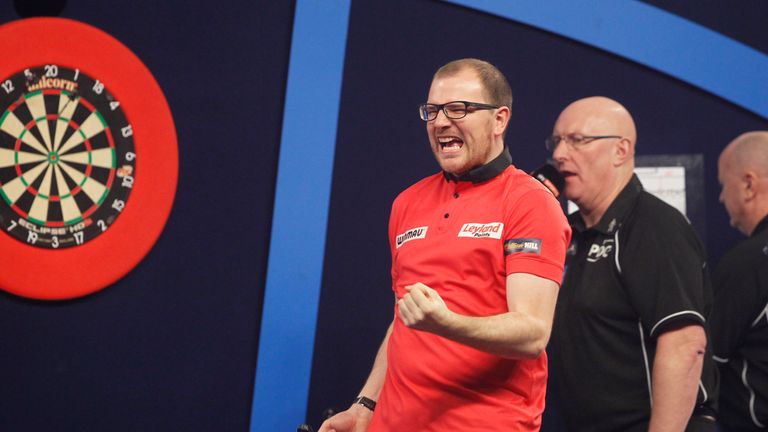 Webster's level-headed nature has held him in good stead, as many players would have been pressing the panic button after his lacklustre start to 2018.
However, the two-time World Cup finalist is beginning to grow in confidence, having reached a Players Championship semi-final at the end of June, and he's relishing his return to competitive action.
"I think in terms of the World Championship spots I was £6,500 behind about six weeks ago and I've made all that up already; obviously there's a lot more to do but I was just starting to have a good spell.
"I qualified for my first European Tour but I've got to wait until September to play in it. I would have taken that beforehand, but there's a little break now so I've got to keep on top of the practice and make sure I'm ready when I go back."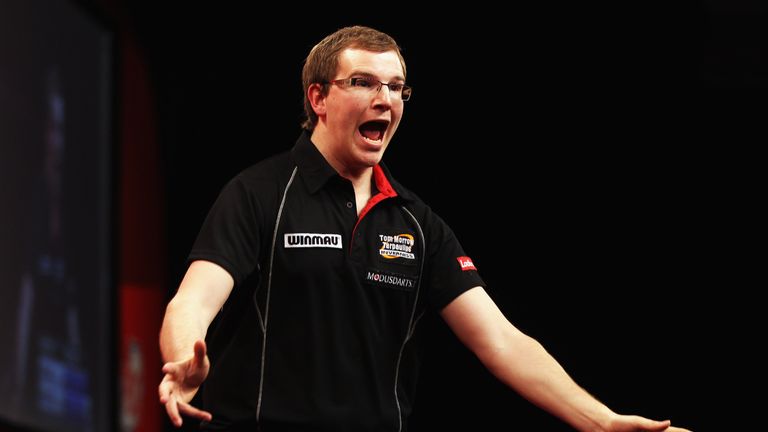 Webster - currently ranked 39th on the Order of Merit, is eyeing a return to the world's top 32, but he admits it's a gradual process, as he candidly reveals his battles with dartitis - a condition he's struggled with for a number of years.
The most famous sufferer of dartitis was the late five-time world champion Eric Bristow, while Mark Walsh and most recently Berry van Peer have also battled their darting demons.
Webster's form plummeted during 2014 as he struggled to qualify for a number of major televised tournaments, but he conquered the toughest fight of all, which is testament to his mental fortitude.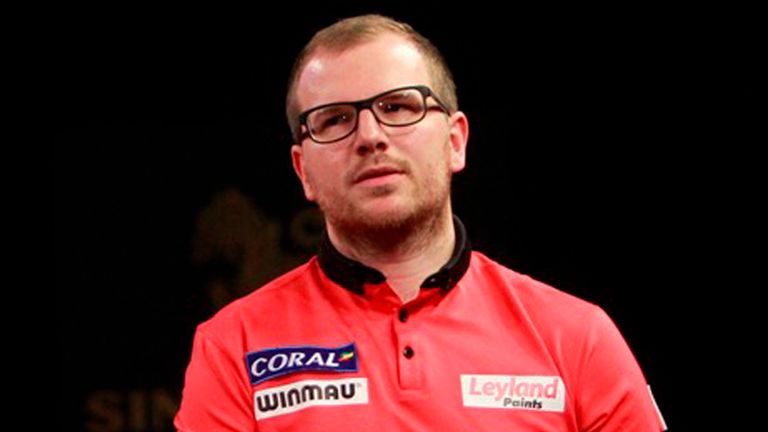 It's been a long drawn-out process but thankfully I think I'm coming out the right end now.
Mark Webster on suffering with dartitis
"I used to worry about who was ahead of me, who was behind me but now I just focus on ranking points and winning the money that gets you back into the tournaments. I've just got to take it steadily because obviously I suffered with dartitis for a while.
"As well as having technical issues with that, your confidence takes an absolute battering, so I'm trying to build my confidence back up and it's slowly coming, some results here or there. It's been a long drawn-out process but thankfully I think I'm coming out the right end now."
This is the second straight year in which Webster has missed out on World Matchplay qualification, but having enjoyed previous commentary experience at the Champions League of Darts, the 34-year-old revealed he enjoyed appearing at the Winter Gardens, albeit in a different capacity.
"We all want to play but I got into darts as a fan - I used to like watching it. I'd have watched it at home anyway, so why not be there and get to work with the guys, watch it closely and analyse it a bit more?
"I think it just blends into itself, commentary - you talk about what's there, what's previous and I'm always keen to learn off these people. Having said that, I enjoyed playing there and I've missed qualifying for it two years on the trot, so I need to get back involved next year."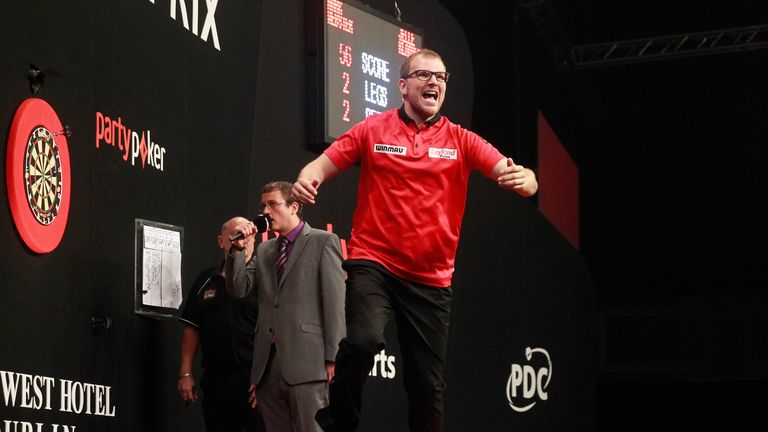 In the more immediate future, Webster is hopeful of enjoying a strong second half of the season, as he bids to qualify for his 10th consecutive World Championship.
However, he is also bidding to appear more frequently on the European Tour, having missed out on nine of the opening 10 events this term, a record about which is he is openly scathing.
"I've made one European Tour event from 10, which is shocking really. I think there are four left, so I'll try and qualify for all four.
"Then I can just try and feel a bit more involved because every time the lads are away on European Tours, I'm at home practising when I just want to be involved in the tour and playing, so the more I play the better basically.
"I need to get in more European Tours but if I make the World Championship at the end of the year I think it will be a good achievement for me and I can start again next year."
Join us for coverage of the World Grand Prix from Dublin, which will be held from September 30 to October 6 at the Citywest Hotel in Dublin. The unique Double in, Double out format will be shown live and starts on Sunday September 30 on Sky Sports Arena from 7pm.
Stick with us for news, views and interviews and expert analysis. Get all the latest at www.skysports.com/darts and join in the conversation @SkySportsDarts - don't forget to use #LoveTheDarts.