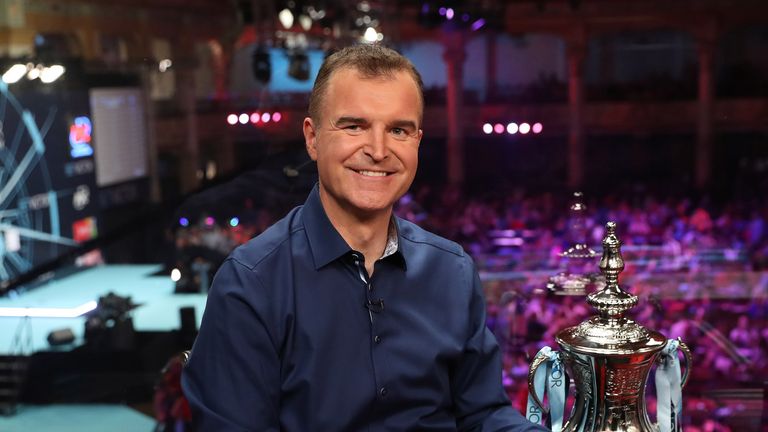 Dave Clark is all set to begin his second fundraising walk for Parkinson's UK this Sunday, as he embarks on his "March For A Cure" along the Dales Way.
The Sky Sports presenter previously undertook the challenging Coast-to-Coast walk in 2016 as he trekked across England from St Bees in Cumbria to Robin Hood's Bay in Yorkshire.
He is now embarking on his "March For A Cure", which begins on Sunday, September 9 in Ilkley and will see Clark walk the 85-mile Dales Way across six days.
Sunday's opening stage will begin at 10am from the Old Bridge in Clark's home town of Ilkley, with other days set to start at 9am with an open invitation for anyone who wants to join all or part of each day.
"I'm really excited about the March For A Cure and can't wait to get going now on Sunday," said Clark.
"There's been a great response from everyone who's been in touch since we announced the walk in April, and although it's a challenging week ahead I'm looking forward to it all.
"Lots of people have already said they'll join me, but if anyone else wants to come along on any day you'd be more than welcome - for the day, for an hour or even the first hundred yards!
"The March For A Cure is not just about raising money for Parkinson's UK but also about raising awareness of Parkinson's UK and the fact that we still don't have a cure.
"It's 200 years since Parkinson's was discovered and the drugs are 50 years old now, and they only mask the symptoms. We all want that to change in the future."
Follow Dave's progress throughout his March For A Cure through @DaveClarkTV on Twitter, and join the conversation using #MarchForACure.
Dave Clark's March For A Cure
Day One - Sunday September 9: Depart from The Old Bridge in Ilkley at 10am to Burnsall: 13m/21km
Day Two - Monday September 10: Walk to Hubberholme: 15m/24km
Day Three - Tuesday September 11: Walk to Dent Head (Cowgill): 17m/27km
Day Four: Wednesday September 12: Walk to Sedbergh: 9.5m/15km
Day Five: Thursday September 13: Walk to Burneside/Overnight Kendal: 15.5m/25km
Day Six: Friday September 14: Walk to Bowness-on-Windermere: 9.5m/15km