Rod Harrington reviews the World Championship and looks at the Premier League
By Rod Harrington
Last Updated: 07/01/15 12:10pm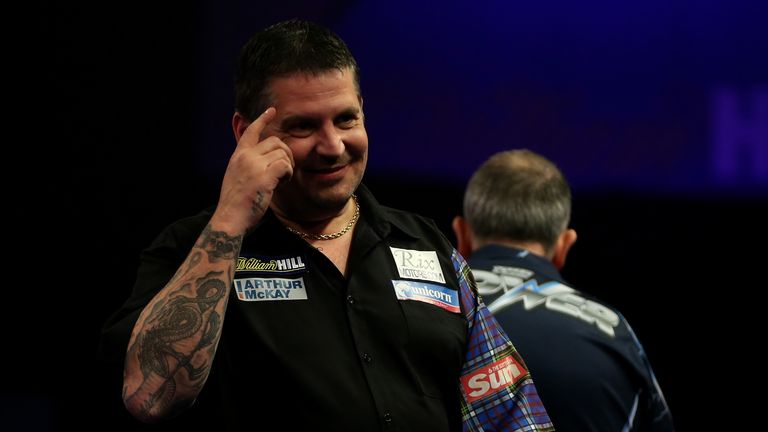 Rod Harrington reflects on a thrilling World Darts Championship and analyses the Premier League line-up...
I think the 2015 World Darts Championship has got to go down as the best yet.
The standard at Alexandra Palace over the past few weeks has been incredible. We broke the record for 180s and there were so many players throwing 100-plus averages - Phil Taylor averaged over 100 in every game.
Once again the crowds were up at this year's tournament and while some of the traditionalists may not like all the fancy dress and cheering, it's time for them to get real. Yes, they are out for a good time but they are also darts fans, and were as enthralled as the rest of us during the latter stages of the tournament.
The atmosphere every single day was unbelievable. Our corporate area was sold out and our VIP section was absolutely rammed. We had loads of sportsmen, actors and celebrities phoning up, but we had to turn some of them down because we just didn't have the space.
We've now had four different World Championship winners in as many years and I think that's great for the sport.
The Flying Scotsman
I went on national radio before the tournament and tipped Gary Anderson to win. I'd actually been tipping him for three months!
I'm with the players week-in week-out, from tour events to televised events, and the increase in Anderson's performance has been superb. The reason for that is his change of attitude. I could see that he was starting to believe he could win a World Championship, and when he beat Phil Taylor at Minehead in the Players Championship Finals, and then went on to win the tournament, that just sealed it for me.
Every sportsman needs to have belief in his own ability. Anderson found himself 3-1 down against Jelle Klaasen in the second round but he still looked confident of being able to throw four or five 12-dart legs and drag himself back into the game, and that's exactly what he did.
Anderson had that self-belief that he wasn't going to lose, that he was going to turn it around, and showed it time and time again against Klaasen, Peter Wright, Michael Van Gerwen and Taylor. Even in the first round when he played Scott Kirchner, who was so slow, that would have normally beaten Anderson because he gets so bored. But it didn't, and although he didn't play brilliantly, he stuck in there and got the win.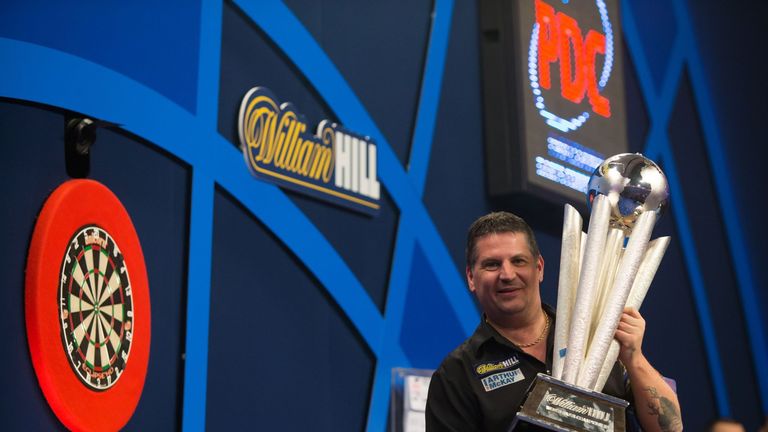 Anderson had that self-belief that he wasn't going to lose, that he was going to turn it around, and showed it time and time again against Klaasen, Wright, Van Gerwen and Taylor.
Rod Harrington
Anderson's final win over Taylor was another classic match. Phil changed his darts during the middle of the tournament and that didn't quite work for him. He missed a few doubles at crucial times, which is unlike Phil, but having a new winner spices things up a bit.
Phil will be back though. I had to laugh at John Part for saying that he felt it could be Taylor's last final appearance. He will eat those words! Phil Taylor finished? Don't make me laugh. He'll be back next year and it would come as no surprise if he reached the final again. If Phil was throwing 93 or 94 averages you'd feel that perhaps he is on the way down, but he's still throwing over 100.
This year will be a big test of character for Michael van Gerwen. None of us tipped him to win the worlds, mainly because attempting to retain your title brings a lot of pressure. He won a lot of tournaments in 2014 so he's still performing at the top level, but he's just lost a little of edge and is having dull periods during games. That's what has been killing him.
When you're the world No 1 and world champion, and when a player gets a chance to beat you, they're not scared of doing it anymore. Back in our day there was a fear factor when it came to playing the likes of Phil Taylor, but with MVG people want that scalp and are taking their chances.
Perhaps losing his world title might do Michael some good. The pressure is no longer on him. He's still the world No 1 and is too much of a brilliant player not to be winning tournaments. It doesn't matter what profession you're in, you are always learning. Anderson has been in the game a long time and has now learned to believe in himself. Michael is still a young man, let's not forget that. He's got plenty more years left in the game and I wouldn't worry too much about him.
Premier League picks
This year's Premier League line-up looks really strong. In my opinion, the only player who may feel hard done by is Robert Thornton. It was a very close call but we do need to freshen it up.  
Like James Wade last year, I feel Simon Whitlock needs a rest. Whitlock won just one game in last year's Premier League. The problem is that we have a two-year ranking system, which can give a false perception of who is playing well. For the last six months Whitlock has not been playing well. You'll see his true ranking next year; he needs to buck his ideas up.
Thornton is a super guy and it was borderline between him and Dave Chisnall. I feel Chisnall edged it because he reached the final of the Grand Slam of Darts and also hit the most 180s in last year's Premier League.
It's a great line-up. Raymond van Barneveld is the defending champion and has a great following. Kim Huybrechts is a good character and this ongoing niggle he has with Phil Taylor should make for interesting viewing, while Stephen Bunting is still the reigning BDO world champion and his rise up the rankings has been superb. And remember, his ranking is based on the last 12 months, not 24. There aren't many who are playing better than him at the moment.
Bunting is loving darts at the moment and I don't see the increased amount of games being a problem for him. He has a good manager in Jon Archer, who will not overwork him with exhibitions, and is a good, respectable young man who has good people around him. He treats darts as a serious business and I'd have no worries about him.
Watch the Premier League live on Sky Sports from February 5