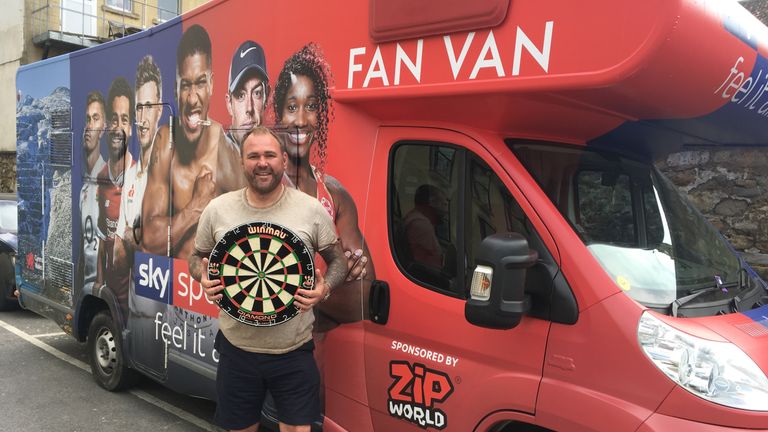 Scott Quinnell and the #FANVAN team are making their way around Europe to some of Sky Sports' biggest events - and Premier League Finals Night is on their list.
Having taken in Bellew-Haye 2, Chelsea v Liverpool and the netball in Bath the guys are making their way to Bilbao.
It's the toughest leg of their trip as they rumble their way through France and Spain to the Champions Cup final and then back again to The O2 in London when four of the biggest names in darts complete for the Premier League trophy and the £250,000 first prize.
The #FANVAN team have decided that like everyone on the planet, Scott is nothing without a nickname so as part of the adventure they are giving you the chance to pick the big man's moniker for his night of darts in the capital.
Quite simple, five choices below, cast your verdict before midnight on Saturday and look forward to Scott's big walk-on next Thursday!
Premier League Finals Night takes place at The O2 in London on Thursday May 17, live on Sky Sports Action and Main Event
You can get involved and follow SQ and the team on their journey on social media using #FANVAN and across out Sky Sports platforms.
The Sky Sports #FANVAN is sponsored by Zip World - for more information click here.