World Matchplay Darts 2014: Phil Taylor nine-darter hailed by Rod Harrington
Sky Sports expert says Power is back on form - but will we see another perfect leg?
By Rod Harrington
Last Updated: 25/07/14 10:21pm
I think it's safe to say Phil Taylor is back.
He came into the World Matchplay in some indifferent form, but he produced an average over 100 in his first round-match and then produced a nine-darter against Michael Smith.
He told everybody he was going to do a nine-darter as well. He said to me before the game that it was going to happen and then the first thing he did when he came backstage was say: "I told you".
He has a tendency to do things to make people talk about him – and that's what he loves. It gives himself confidence, something which he has been lacking a little bit this year.
The thing about the nine-darter was that it was never going to be missed. The darts weren't landing in the corner of the bed, they were dead centre. As soon as the first treble of the last 144 went in, our chalker Gary Wood was willing to bet £100 that the nine-darter was going in. He could tell that Taylor wasn't going to miss – and the double 12 to seal it was dead straight and totally controlled.
A nine-darter always livens up a tournament, gets people talking and the crowd absolutely love it. The buzz backstage was great and it was great to see Taylor sign the board and give it to Kirk Bevans, the caller, because it was the first nine-darter he'd ever called.
Taylor did a good, professional job on Michael Smith. If the young man had hit his doubles he could have been 4-1 up at the break and it could have been a different game, but Taylor turned the screw and taught him a lesson. He said beforehand that Smith would meet the "proper" Phil Taylor and that was absolutely correct.
When Phil walked off, he told me that Michael will be a great player – and I agree be because he has the talent. Hopefully, Gary Anderson will keep an eye on him and make sure he doesn't go off the rails.
But Taylor is the one to watch now and that's a little bit ominous for everyone else in the tournament, certainly for Wes Newton in the quarter-finals.
Wes has a problem with his throw, there's no doubt about that. I've seen people's careers end because of a flaw that makes them hit too many fives and treble fives – including myself and Wayne Mardle.
When Wes releases the dart he is moving his head to his right and that is causing his hand to over-react on release. The same action in golf makes you hook the ball. When he is being aggressive and throws harder he plays better, but when he goes through the motions he keeps hitting fives. He has got to seriously look at that.
Newton beat Paul Nicholson in the second round and it really is time that Nicholson learns how to work the crowd in the right way. It's not nice when the crowd boo you when going for doubles, but it's part of the game now. Without those big crowds, we have less TV money, less sponsorship and ultimately less prize money for the players.
I really like Paul and he's a nice, articulate guy but he has got it wrong with his antics – and it was proved again on Wednesday night.
Quarter-Final Matches
James Wade v Simon Whitlock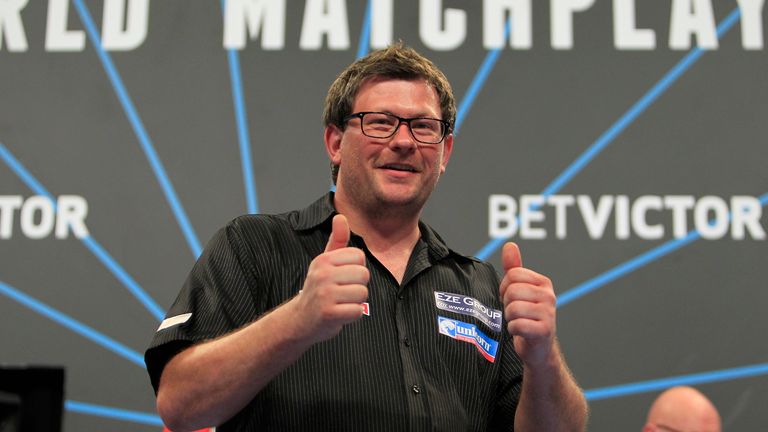 These two players are in the same stable, but I don't think they like each other on the board. At the Grand Slam, Wadey gave a little wave to Whitlock as he walked off and I loved that. Wade has a lovely consistency at the moment, while Whitlock knew he was going to beat Barney who had been practising with three different sets of darts (which is idiotic on the day of a serious game). There will be a lot of legs in the game, but I can't call it. I think it will be close.
Michael van Gerwen v Dave Chisnall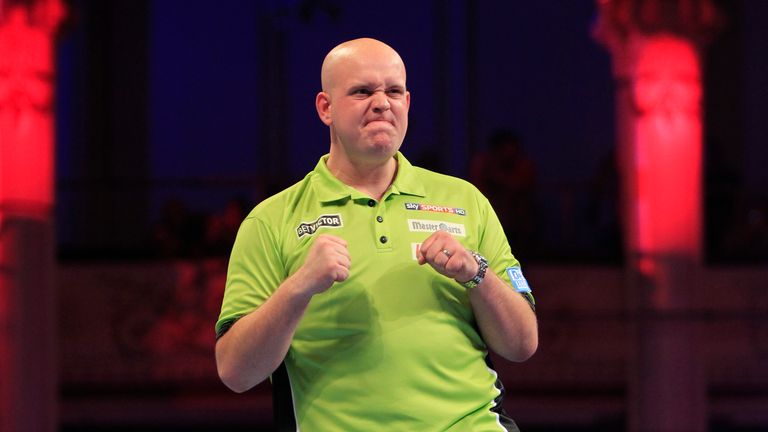 I will go for Michael van Gerwen to win this. Obviously he is the favourite and I think the game will be decided on missed doubles – and I expect Dave to miss more. I think Chizzy is in good form and is a great player to watch with all the 180's he throws, but after Taylor hit the nine-darter I reckon Michael will want to step up to the plate and make sure people are talking about him again. He's the world number one and the world champion and I am tipping him to hit a nine-darter in this game. I honestly believe he will do that and then wag his finger as if to say "remember me".
Gary Anderson v Adrian Lewis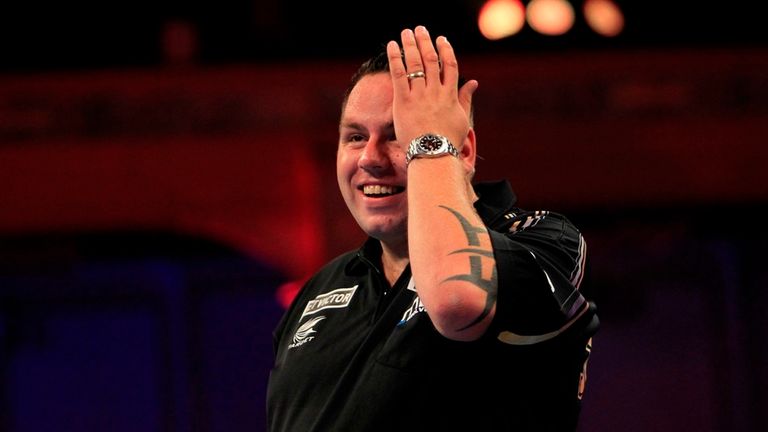 This is the match I would love to commentate on. Gary Anderson is in beautiful form and is in a great place in his head. He has a new child and doesn't get so angry when he misses doubles because he has a lovely little baby at home and life isn't too bad. He played brilliantly against Stephen Bunting, attacking the board from the first three darts and seems very relaxed. Adrian Lewis averaged 110 in his first game and then 99 in round two, even though he went on the board 90 minutes after he was scheduled. This game will have the most 180's on the night, we could see another nine-darter and I can't call it! They are both raw talents, they are both prolific scorers and they are both hitting their doubles now. This will be a feast of darts.
Phil Taylor v Wes Newton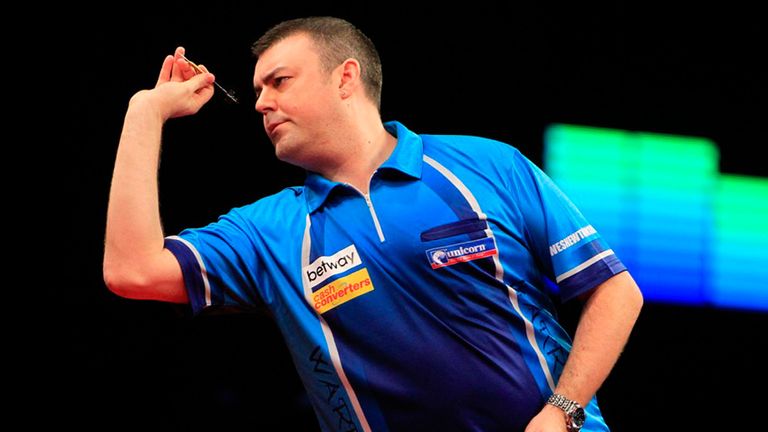 As I said on commentary, Wes Newtion must have played Monopoly last week and nicked all the get out of jail free cards. He certainly did that against both Ronnie Baxter and Paul Nicholson, and he didn't throw brilliantly in either game. They were pretty poor games and I don't like saying that because I know how hard they try. He has been winning ugly, but needs to step up his game or this will probably be a mauling. He needs to up his average by 20 to 25 points to get near Phil Taylor, given where his mind is at the moment.