Do women-only eSports leagues give them a foothold or segregate them further?
By Poppy Ingham, Fast Web Media
Last Updated: 02/11/17 7:19pm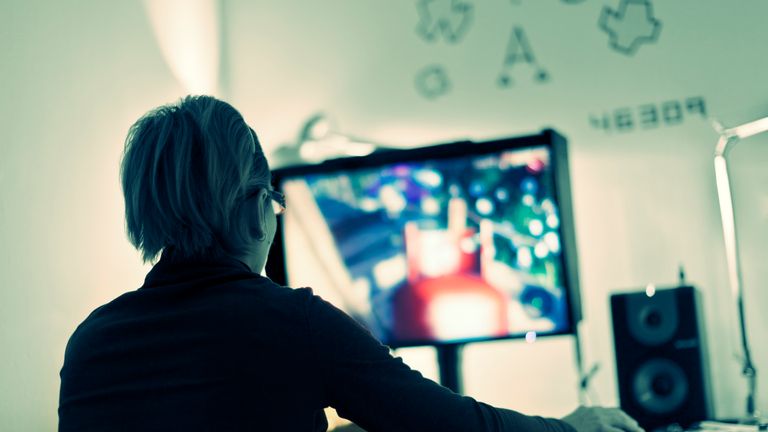 Poppy Ingham from Fast Web Media has been looking into the world of women and eSports, interviewing some of the industry's most passionate players, professors and journalists to find out what it's really like to be a female player in a male-dominated industry.
Can women-only eSports teams be the answer to gender inequality, or will they hinder progression in the long-term? Here's what they had to say...
Lien 'Exqlusiv' Servranckx - Professional Counter-Strike player
Lien Servranckx is a 19-year-old Counter-Strike player from Belgium, currently playing for Maestro eSports. Lien has been playing CS: GO for over a year and a half now.
The Counter-Strike Global Offensive professional scene consists of a number of tournaments hosted by third-party organisations and Valve-organised or co-sponsored majors. In 2016, the prize pool from MLG Columbus was set at $1,000,000.
As a young female eSports player, Lien says she's happy with the status quo.
"There are people who think it's good that the female scene and the male scene are separated, and there are others who think that boys and girls should be able to play with and against each other," explains Lien.
"I actually like it the way it is now. I don't think the two scenes should merge and have female teams play against male teams.
"There's just something about the female scene. It brings all the girls together and it's incredible to see that there are so many talented female players - not to forget that the female scene is getting bigger every day. I do think that keeping the scenes separated gives us a foothold in the eSports industry."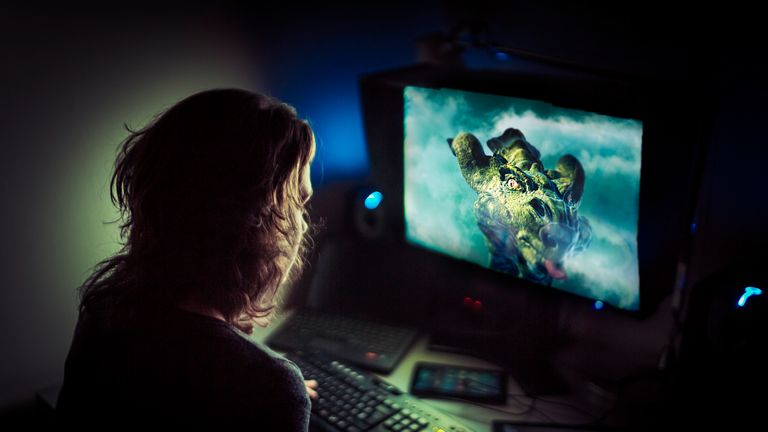 Emma Fraser - PhD candidate and research assistant, University of Manchester (Sociology)
Emma Fraser is a final-year PhD candidate at the University of Manchester, researching video games. Having conducted extensive research into female eSports teams in the UK, she has immersed herself in the world of online gaming.
"[From research], I've noticed that the overwhelming experience for women in both mixed and female-only teams is a sense of solidarity," says Emma.
"Personal jibes are something that can really get to some players, and gendered attacks are the foremost way of insulting female players. There's just no biological reason for women to be inherently lesser in esports. All-female leagues and competitions are important and necessary to provide positive experiences for young women."

Despite providing a much-needed platform for women in eSports, Emma points out that there are some drawbacks to female-only teams.
"The emphasis on female-only leagues as a solution to the lack of women in eSports means that these events are often seen as something women would be happy to do instead of ever competing in elite leagues," she adds.
"This means the best women can go unrecognised and they aren't given the chance to train or play against those who have the best funding and highest skills."
Emma concludes her opinion by affirming her belief that "eSports is the ideal context in which women can prove that they are just as capable of competing, training, persisting, and winning as men." Emma maintains that women need to be well-represented in mainstream tournaments.
Joanne Watson - Division Manager, Maestro eSports
Joanne has been an advocate for competitive gaming since 2000. Currently the Division Manager at Maestro eSports, she co-owns and manages various divisions within the organisation. Joanne's job is predominantly educating, caring and handling any conflicts that occur between different players and teams.
With a role that creates strong bonds and friendships with women players, Joanne is passionate about the issue.
"I believe women-only eSports plays a big part in giving women a foothold into the eSports industry," she says.
"It's important for the future as it gives inspiration to young girls that would like to enter. In terms of equality, there is still a long way to go, as men get a lot more support from sponsors and investors.
"The women that will benefit the most from the women's only tournaments and leagues will be the ones that truly dedicate themselves to their craft. At that point, they will be too good for segregation. However, not every female player strives to be the best; some simply enjoy the company of other female players that share the same passion as they do."
Steve Ecott - Media and Digital Culture student, University of Amsterdam
A former StarCraft II player, Steve witnessed the relentless bullying and ignorant attitudes toward pro player Sasha "Scarlett" Hostyn, a transgender woman who was ranked as North America's top player in 2013.
"The demographic that fills the auditoriums is largely male and under 30. In a male-dominated sport, it is not surprising that few women feel comfortable enough to express an interest in participating or observing. The creation of a women's only 'league' or 'competition' would allow for safe welcoming spaces for the underrepresented female gaming community."
As a supporter of women's only professional football, in equal measures to the mainstream men's team, Steve continues to say: "There is no reason women in eSports cannot enjoy the growing success in a similar vein to women's football; Toni Duggan has recently become the first English player since Gary Lineker to join FC Barcelona - no mean feat considering women were once outright banned from playing football."
Sarah Shannon - freelance sports journalist
A self-proclaimed eSports enthusiast, Sarah Shannon is a freelance sports journalist and a casual League of Legends player. Sarah cites that with the increase of players registering to play games like League of Legends, there will naturally be an increase of women looking to play.

"As a sports journalist, I have experienced first-hand the growing popularity of women-only teams in sport, and with eSports now becoming so popular, it is a logical step to see a progression towards women-only teams.
"The world of eSports is evolving rapidly, with more players registering to play League of Legends and Counter-Strike on a daily basis. As the player base increases, the more women who play the game will also increase, and this is where the introduction of women-based tournaments and leagues will help to show these new players that getting involved in eSports is the norm."
Getting the balance right
Still in its relative infancy, certainly compared to mainstream sports, the eSports industry is an opaque business that lacks overarching regulation. There simply isn't a correct way to gain a foothold and this lack of infrastructure begs the question; does eSports need to be mainstream to continue to grow and give women more opportunities and openings?
Unquestionably, more needs to be done to tackle misogyny in eSports. The attitudes towards women in gaming are deeply rooted, from the typically-gendered language in eSports (for example, the popular catchphrase 'Let's go boys!' helping perpetuate the idea that it's primarily suited for men), right through to the unfamiliarity of female leads in games, resulting in rejection.
The recoil toward this notion comes from the idea that introducing segregation of the genders in response to sexual assault and prejudice suggests that these attitudes are inevitable. The suggestion itself is seen as being counter-productive and begs the question, why not work on educating the minority of perpetrators, rather than segregating those on the receiving end?
After consulting with industry enthusiasts and academics, it is clear there is no silver bullet for gender balance in eSports - what works for some, may not work for others. Having spent time immersing myself in the industry and working on Fast Web Media's dedicated eSports ebook, I have come to realise the key thing is that anyone who wishes to explore eSports and enjoy what it has to offer should have the equal opportunity to do so; the gloves are off and the game is on.