Rainbow Six world championships underway in Montreal
The best Rainbow Six Siege players in the world are competing in the Six Invitational.
Last Updated: 14/02/18 5:31pm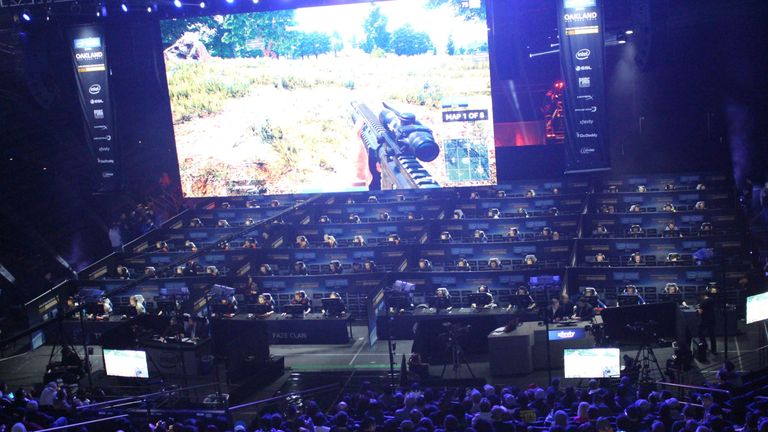 The best Rainbow Six Siege players are in Montreal this week to compete in the Six Invitational, the annual world championship event.
Sixteen teams from around the world are battling it out for a share of $500,000 and the title of world champions.
The six-day competition is already underway, with the opening group-stage matches taking place on Tuesday and Wednesday. The group-stage matches will decide which eight teams make it to the main event, which kicks off on Friday, with the grand final taking place on Sunday. The top two teams from each group, which is played in a GSL format, will advance to the quarter-finals.
Main Event
The main event is being held at the Circus Arts City TOHU in Montreal, Canada. The event is open to the public for the final three days, with the quarter-finals being played on Friday, the semi-finals on Saturday and the grand final on Sunday. Throughout the weekend the development team will be running numerous panels to discuss the game, and reveal upcoming content.
The Groups and Teams
Group A: PENTA Sports, Evil Geniuses, Vitality, 1UPeSport
Group B: Team Liquid, Rouge, Mindfreak, ROOM FACTORY
Group C: Counter Logic Gaming, Black Dragons, Supremacy, YeaH! Gaming
Group D: ENCE eSports, FaZe Clan, eiNs, eRa Eternity
Content Reveals
At the event Ubisoft is expected to reveal the details on the upcoming Outbreak special event and the new Chimera DLC operators during two panel sessions. These panels will give us an in-depth look at the two new operators coming to the game, and will finally reveal what the Outbreak game mode is after months of speculation.
What is going on?
In Rainbow Six Siege two teams of five players must compete against each other to make it to six rounds. Matches are played in best-of-threes or best-of-fives, with the first team to win two or three maps declared the winner. In each round one team will be the attack side, while the other will be on the defensive side. The attackers must infiltrate a building to plant and detonate a bomb, or kill all of the defenders. The defenders must kill all the attackers or defuse the bomb once it has been planted to win.
Each player will also choose an operator for each round. An operator is a unique character that has a special ability and specific weapons. Some operators have the ability to place CCTV cameras to track opponents, others can create massive holes in walls, or use a thermal scope to see through smoke. Top-level teams will often combine these abilities to try to catch their opponents off-guard.