A week in eSports - Fnatic march on in LCS and Barcelona launches PES team
Yinsu Collins looks at the best action and latest development over the past week in eSports.
By Yinsu Collins
Last Updated: 05/03/18 11:02am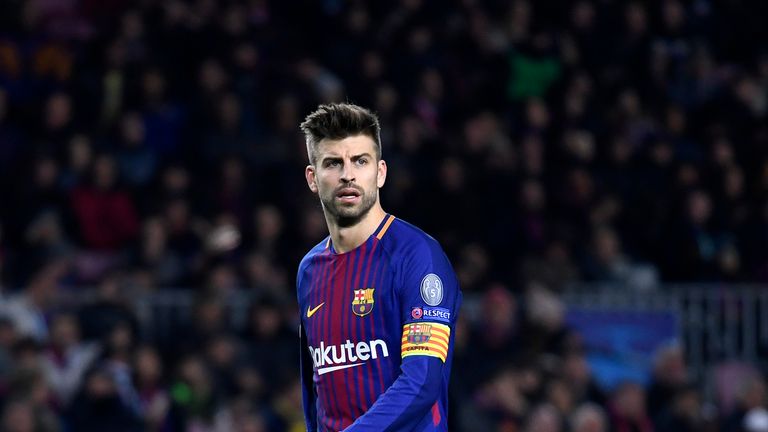 Match of the Week: Fnatic v Team Vitality
Fnatic maintained the top spot in the European League of Legends Championship Series after defeating Team Vitality on Saturday.
Fnatic's top laner sOAZ became the first player in EU LCS history to reach 200 wins after a nail-biting match against Vitality. The French team had the upper hand early game but a baron steal from Fnatic's jungler Broxah allowed the league leaders to get back into the game.
Vitality took the second baron but jungler Gilius missed the chance to steal the third. Broxlah stole another dragon, this time Elder and it proved costly for Vitality who went on to lose the match. With just four fixtures left, Fnatic have all but booked their place in the play-offs.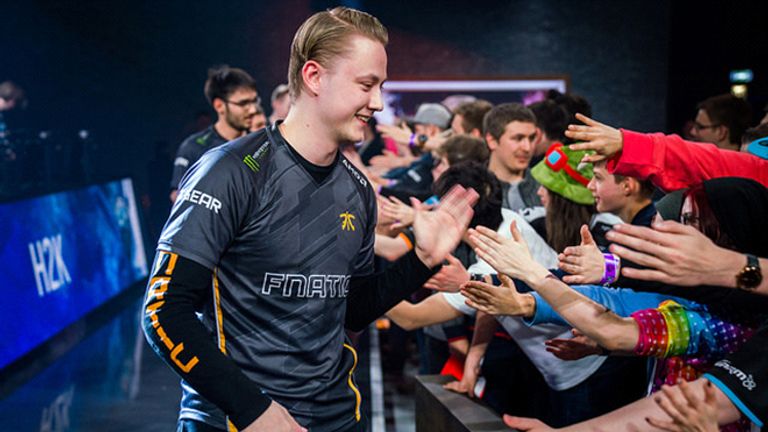 Barcelona announces first eSports team
European football giants Barcelona will participate in the first edition of the PES2018 League competition after reaching an agreement with Konami, the developers of the game and eFootball.Pro, an eSports company founded by Gerard Pique.
"As a player, I'm excited that my club has decided to enter eSports and joins this innovative project that we are preparing together with KONAMI," Pique said.
"Barca will be able to contribute their values to the competition and I am sure they will be a great rival for the rest of the teams.
"For our part, from eFootball.Pro, we join the Club in this new adventure in the digital world and we will guide them so that they can make their fans feel as they do with the rest of their sports."
La Liga also launched its first eSports project 'LaLiga eSports' as part of their "It is not football, it's La Liga campaign.
Chinese Colleges offer courses in eSports
Lanxiang Technical School, situated in Shandong, is amongst a number of colleges in China now offering eSports courses. Attracting around 50 students since launching the course in September, South China Morning Post revealed half of the classes during the first year of the three-year program is dedicated to playing video games and the other half focuses on theory.
Students ranging from teens to early twenties pay £1,470 a year but the ones who make it onto the school team are exempt from paying. In the UK, Staffordshire University will be offering a brand-new eSports course commencing September 2018.
Echo Fox raises $38m in funding, backed by major celebrities
North American team Echo Fox's ownership group Vision Esports raised $38m (£27m) in a funding round that saw major celebrities Kevin Durant and Odell Beckham Jr. amongst the backers.
The new investors join the New York Yankees, who made their contribution last October. Echo Fox, a professional eSports organisation, was formed back in 2016 by three-time NBA champion Rick Fox. Vision Esports is also the largest shareholder in Twin Galaxies and Vision Entertainment but Echo Fox will undoubtedly benefit hugely from the additional funding.
Esports Gear signs Corey Beeley
Esports Gear, a UK gaming equipment retailer have announced their new partnership with League of Legends mid laner Corey Beeley.
"We're extremely excited to work with Corey," said Mark Laurie, director at Esports Gear.
"We recognise his huge potential and desire to become a top name.
"Our ethos is 'gaming gear for the people' - we are a community before we are a business, and we'll continue to support young rising stars and grass roots UK eSports talent, investing in the growth of our community. Our team are all UK-based gamers, so we see the importance of investing domestically. We're building a community who are supporting UK-based indie specialists like ourselves, rather than global corporations like Amazon."
Beeley added in a tweet: "Special thanks to the Esports Agency for their help and support and got me the sponsorship, a step in the right direction. Slowly but surely my channel is growing. Thanks to Esports Gear too, for giving me this opportunity."