ESL One Birmingham will return, promises ESL MD James Dean
By Yinsu Collins
Last Updated: 31/05/18 2:27pm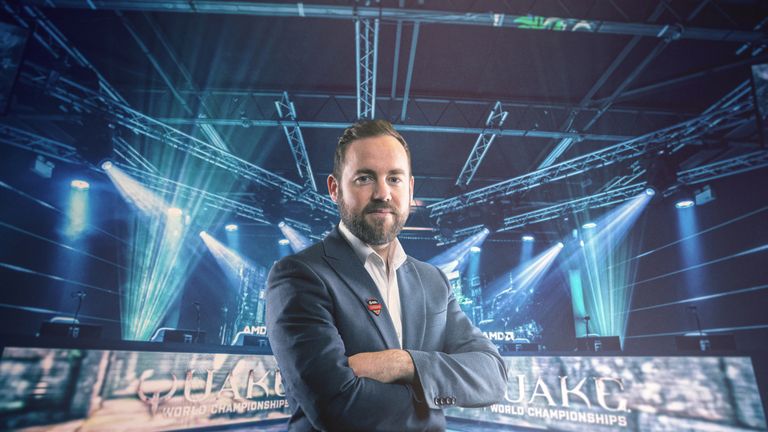 Founder and managing director of ESL UK James Dean has vouched for the return of ESL One Birmingham in the future.
The Dota 2 event, which took place this weekend at Arena Birmingham, showcased 12 of the world's best teams as they battled it out for a US $1m prize pool along with Qualifying Points for the International. The winners of the event were Russian team Virtus Pro, who beat OpTic Gaming in the final.
Tickets sold out within hours of release, with the UK's first Major having been widely anticipated within the Dota community.
Dean said: "Everyone was astounded at how quickly the tickets sold. We were confident it was going to be an amazing event, but the speed moved to an extent where we immediately started working on the venue to start re-organising the stage and positioning so we can have some more seating.
"It almost proved that it was what the fans wanted and we had even more of a determination to put on a good event for them. There was a bit of pressure to make it right because of the overwhelming support from the community - they really do keep you on your toes."
The tournament, which started on Friday, saw thousands of people queuing in the rain to get into the venue ahead of time. Fans also flocked to the merchandise stands and had the chance to meet their favourite players at designated signing stations.
Dean pledged that if the event is well received, ESL One Birmingham will take place again in the future.
He said: "If we come out of this event and everyone is really happy, we'll absolutely try and make ESL One Birmingham happen again. We're pledging to the community that if this works and if this is what they want, we'll make it happen.
"How does geography fit into eSports? In theory, it's just a location - does it matter where tournaments take place? Of course it does. Some of these cities such as Katowice have embraced eSports and it is growing there. If the city's heart is in it, we'd never dream of moving the events. We want ESL One Birmingham to be known as ESL One Birmingham."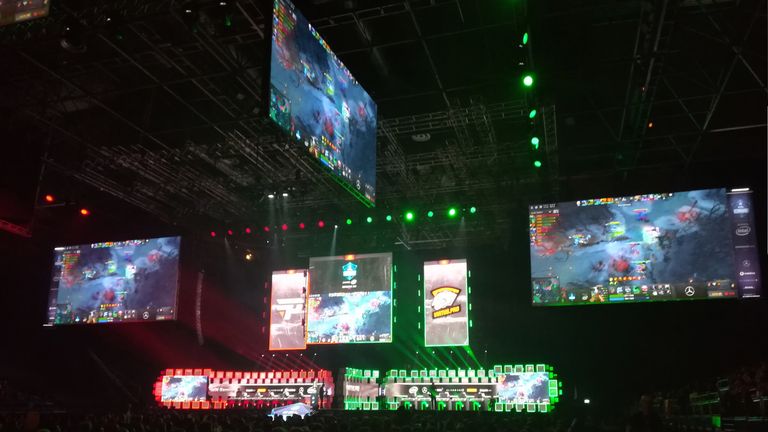 Dean also touches on the importance of these big eSports events and what it means to ESL as well as the eSports community.
He said: "Fundamentally, we wanted to put on a successful event to just showcase and broadcast what eSports is about to the world. In order to do that, we need to make it special, get the community on site, build the atmosphere and demonstrate one of the core values of eSports which is a sense of belonging.
"Online, you know that the communities exist such as Reddit but you never really get to see it materialise in real life in the UK. That's what's so special about big events such as Majors, you realise what the community means and what you're part of and it all becomes very real. You can see this on the broadcast where the crowd goes wild.
"That experience needs to transpire on site as well, to make sure those who made the effort to go to the event have an amazing time. That's why we do our best to keep our ticket prices lower than a normal concert here. We spoke to the venue owners and they couldn't believe that we were only charging £19, they're used to people charging well over £100 especially for a three-day event. There is no point putting on an event if the community aren't behind it, and it'll always be a two-way street for us."
ESL is not the only company that is hosting tournaments in the UK, with Faceit bringing the CS:GO Major to London in September and Dean feels this is a move in the right direction for the UK's eSports industry.
He said: "It's hugely exciting for the UK right now, just look at what Faceit are doing, the CS:GO event is looking to be a sell out and it won't be the only one. This year is absolutely momentous for the UK eSports industry. We're demonstrating that this is a genuine destination, we're the second largest gaming market in Europe and it's about time that we put ourselves on the map!"