Hashtag United's Ryan Pessoa's top 10 tips and tricks to mastering FIFA 19
By Jacob Hale
Last Updated: 10/10/18 10:39am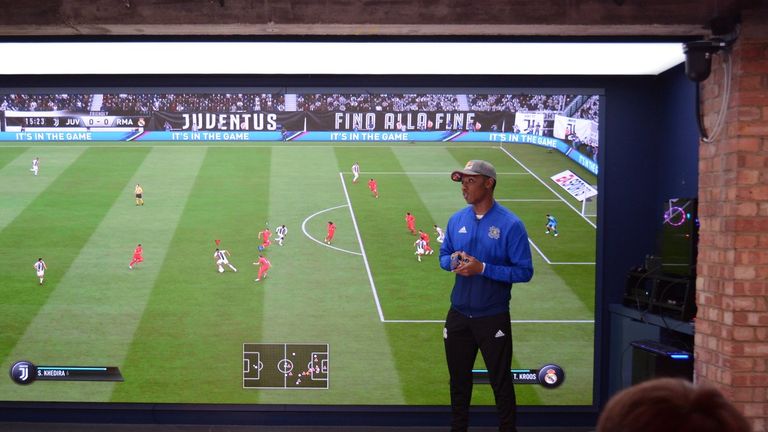 Following the release of EA Sports' latest offering, FIFA 19, we caught up with professional FIFA player Ryan Pessoa of Hashtag United at the Red Bull Gaming Sphere in London to find out his top 10 tips and tricks to mastering the title.
Learn to control the goalkeeper
This year you can actually take control of the goalkeeper by clicking in the right analog stick. With this, you can move left and right depending on where you think your opponent is going to shoot, and I think this is a major ability you can add to your game to stop conceding finesse or low-driven shots.
Jockey with your defence
If you hold L2 on PS4 or LT on Xbox, you can jockey with your defenders. With this you do not really need to control your centre-backs, and I would prefer to control my defensive midfielder, someone like Kante, who I can use to drift from left to right manually. I think the AI is generally smarter than the average player, so I don't like to control my defence too much.
You do not have to pass forward
When you have possession in midfield, you do not always have to pass forward. A problem in my game has always been that I think I have to attack, attack, attack, but sometimes if you pass it back to your full-backs and switch play, start attacking down the other side, you can find more gaps in their play.
Use triggered runs when passing
You can use LB/L1 to create a triggered run and RB/R1 to pull your player back. What I do is have two strikers, and I use LB to create an overlap between my attacking midfielder and one of my strikers.
Then, I can hit RB to pull one back and allow for a through ball in on goal. Doing this makes the defenders step forward and create space behind them. It is a bit complicated, but with some practice you do get used to it.
Take advantage of timed finishing
This is another aspect new to FIFA 19. Pretty much, if you time the shot perfectly, powering it up and then pressing the shoot button again when you are about to hit the ball, you get an increased chance of the ball going in. You get more accuracy and more power, so once you master that, most of your shots will go in, unless your opponent knows how to control his goalkeeper.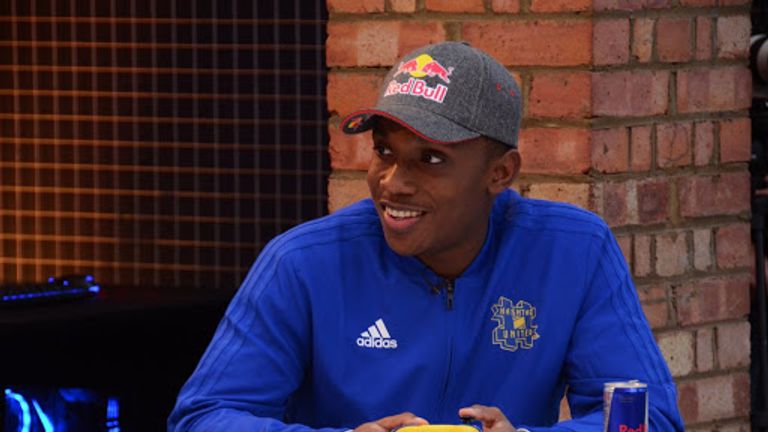 Find formations that work for attacking and defending
This year they added Dynamic Tactics, so before the match you can set up different tactics for different formations. You can assign these to different directions on the D-Pad ready to use as quick as possible in-game.
So when I am playing defensive, I will use a 4-2-3-1 Wide so it is more compact and I can get a lot of people behind the ball. But if I go attacking I will maybe have a 3-5-2. So you can change based on the current score and how your opponent is playing.
Find the near post from corners
As soon as the replay animation is done after the ball goes out of play, quickly cross it in at the near post. Your opponent will drift away from the player at the post and your attacker will usually win the header or bicycle kick it into the back of the net.
Alternatively, call a player short
Usually with two or three men free on the edge of the box, you can have your tactics set to about three bars on corners and just pass it to the free men on the edge of the box. From there, you can either cross it in from that angle, dribble it in and take a shot or pass it back to the corner taker to try and dribble it down the line and get a better angle in on goal.
Put more into your free-kicks
I have Lionel Messi on my team. What I can do is press LT and RB to make Rakitic and Suarez come up and pretend to take the free-kick. From here I can fake shot or pass it behind. Doing this usually frees up a player from the wall, too, which makes it easier to get your shot in.
Pick the essential players
In FIFA 19, it is best to have a team that is pretty physical. You want tall centre-backs such as Virgil van Dijk or Davinson Sanchez, who are 6'2" and above and can win the ball in the air. The same with full-backs, you want someone similar, like Kyle Walker or Alex Sandro.
For attackers you are looking at the same thing, tall players who are good jumpers, like Roberto Firmino. Those players are more beneficial than someone like Raheem Sterling who is quite small. Although he is nimble, he is not physically strong enough to get the advantage of centre-backs like Van Dijk.