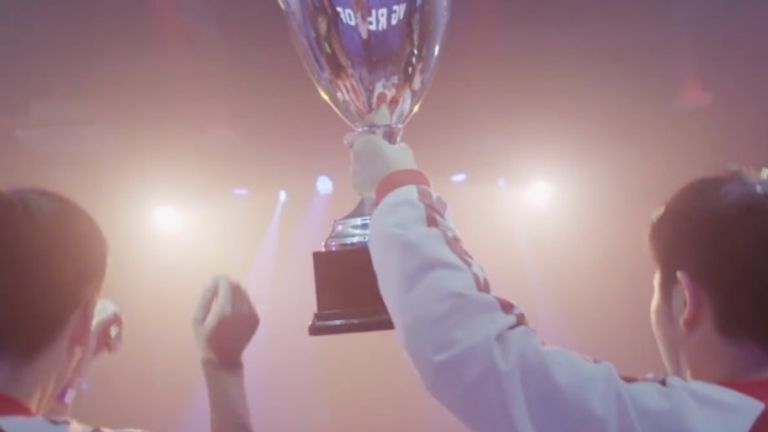 GINX Esports TV has won the TV rights to broadcast the first tournament of the new Dota 2 competitive season from StarLadder.
The tournament will be held at the Cybersports Arena in Kiev from October 12 to 15, 2017. Eight teams will fight for a US $300,000 prize pool as well as qualification points for The International 2018. Current Champions of The International 2017, Team Liquid, will defend their title, having won the previous SL i-League Invitational in May 2017.
This transmission follows on the heels of the 6 days of coverage GINX Esports TV's provided for the Dota 2 International, live from Seattle, across the entire tournament in August 2017. On this occasion, GINX will be broadcasting the final two days of the tournament as the competition in Ukraine reaches its climax on Saturday and Sunday, October 14-15.
Founded in 2001, StarLadder is one of the biggest esports operating companies in the world with services ranging from events, strategy development, video and media production and more. Mainly known for their "StarSeries" event they organise high-level esports tournaments across a number of titles with finals held previously in Moscow, Shanghai, Los Angeles, Saint Petersburg, Minsk, Bucharest and Kiev.
Michiel Bakker, CEO of GINX Esports TV said: "We recognize the worldwide popularity and importance of Dota 2 amongst esports fans and are committed to providing the most extensive tournament coverage as possible. Our distribution in over 40 countries to 50 million households enables us to bring Team Liquid's title defence to the legions of Dota fans across the globe.
Vladyslav Udovenko, Project Manager at StarLadder added "StarLadder is excited about the opportunity to work together with GINX Esports TV on providing top-notch Dota 2 content to the multimillion GINX audience globally. We are convinced that GINX viewers will enjoy the first ever Dota 2 Minor broadcast from the Cybersports Arena in Kiev, Ukraine."
You can watch the tournament LIVE on GINX TV from 9am on Saturday, 14 October and 11am on Sunday, 15 October.