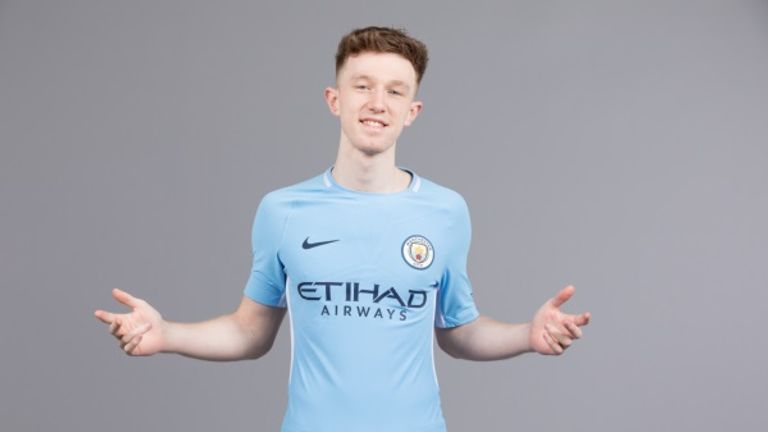 Kezbrown is a professional FIFA player who currently represents the Premier League football club Manchester City.
Kezbrown is a professional FIFA player who currently represents the Premier League football club Manchester City.
Kez made headlines back in 2016 for being one of the very first professional FIFA players to be picked up by a football club, and has since gone from strength to strength, building a large following across YouTube and Twich. GInx TV caught up with Kez to find out how the release of FIFA 18 could shake up the competitive scene.
What are the major ways competitive play is going to be different in FIFA 18 compared to FIFA 17?
With FIFA esports growing the way it is, and the increase in the sheer number of players playing the game competitively, I'm expecting even tougher competition this year in FIFA 18. It's going to be an exciting season representing Manchester City in upcoming tournaments around the world.
One of the headline changes in this year's iteration is Icons replacing Legends in Ultimate Team. Are there any icons you are looking particularly forward to playing with?
I love the fact that you can unlock three different versions of each icon in FIFA 18. They're all expensive cards, but it definitely adds an extra element to the game. For me, I want to earn enough coins to be able to put (Brazilian) Ronaldo, Pele and Ronaldinho in the same team.
There have been some changes to the way standing tackles work, featuring a lot more jostling and leaning. Is this taking some getting used to, or do you think the transition to this new style of tackling will be fairly straightforward?
It's taken a bit of getting used to, but I feel like I've adapted well to it so far. Generally, players appreciate the fact that they've made defending harder; it definitely increases the skill gap, given that you can no longer rely on the AI to save you in certain situations.
Is there any particular kind of play-style amongst the professionals that will become better with FIFA 18?
One thing I've noticed is that crossing seems more effective this year - so we might see more players making use of the flanks to get at their opponents. Equally, if you have the right players on your team, quick passing moves in the midfield can be one of the best ways to create chances and break through defences. All the pros have their own style, and it's all about finding what works for you.
Is there any particular feature of the new game that stands out to you in particular?
I'm enjoying the Squad Battles game mode and it's really helping to build up coins in the early weeks. The new icons are also great additions to the game. Vieira was a staple of my FIFA 17 team, and this year Henry and Ronaldo, in particular, are game-changers. I'll get them into my team as soon as I can.
It might be a little early to ask for a definitive verdict on this - but what are you thoughts on FIFA 18 so far. Is it an improvement on last year's version?
So far, I'm loving the new game. It just feels smoother than last year, like the better player is more likely to win. FIFA 18's new game modes including the squad building challenges and the new Squad Battles format also means there's so much more you can be doing in the game this year. I can't wait to get out there and play competitively on the big stage.
This article first appear on GINX Esports TV