Bernie Ecclestone says the fee to host the British GP will not be lowered
Silverstone in arrears but F1 boss tells Sky Sports News HQ that they have "a very good contract"
By Sky Sports Digital
Last Updated: 29/09/15 1:41pm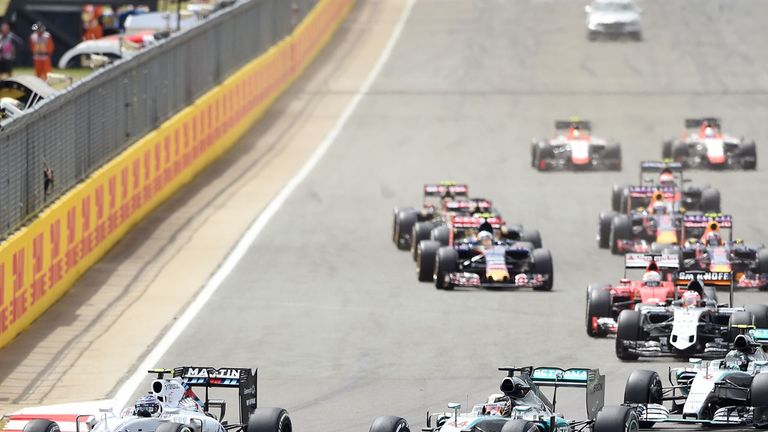 Bernie Ecclestone has told Sky Sports News HQ that there will be no reduction in Silverstone's hosting fee for the British GP, despite the threat of the Northamptonshire track losing the race.
It was reported on Monday that a clause in Silverstone's contract means it can be terminated as early as next year.
The Daily Telegraph said the track is suffering a loss of rental income, meaning that it has been paying the fee - estimated at £16m and increasing at a rate of about 5 per cent per year - in arrears.
A letter of credit from Silverstone's bankers is therefore necessary for the race to go ahead and managing director Patrick Allen is concerned it might be withheld if the annual fee outstrips income from ticket sales.
Ecclestone told Sky Sports News HQ that while Allen has voiced his concerns, he has not asked for the fee to be reduced. "He has a very good contract and he knows that," he said.
Silverstone's fee is said to be around half that demanded of some other races. Yet in the absence of government backing they can secure, it must rely on ticket sales.
Meanwhile, it must also pay for improvements made in recent years: for example, the pit and paddock complex, known as 'The Wing', that opened in 2011.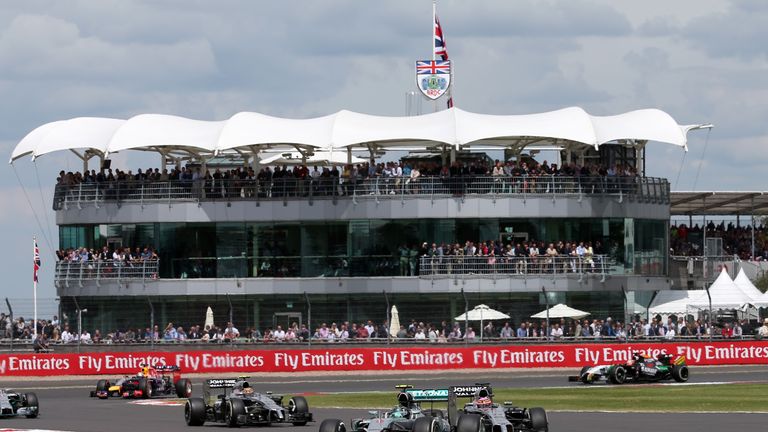 In an effort to lower its debts, owners the British Racing Drivers' Club (BRDC) leased surrounding land for £32m in 2013. However, this has led to a loss of rental income and left Silverstone in arrears to Ecclestone.
The 84-year-old said he hoped the race could continue: "I hadn't thought about it because I hope it doesn't happen. This has sort of been talked about by all the people that have been in charge of Silverstone.
"The problems all stem from problems with the BRDC. From years ago."
Silverstone hosted the very first world championship grand prix in 1950. The future of another stalwart track on the calendar, Monza, is also currently in doubt after next year's Italian GP.
Ecclestone told Forbes that Silverstone "are paying next year for this year's race because I have allowed them to do this otherwise they would have closed before.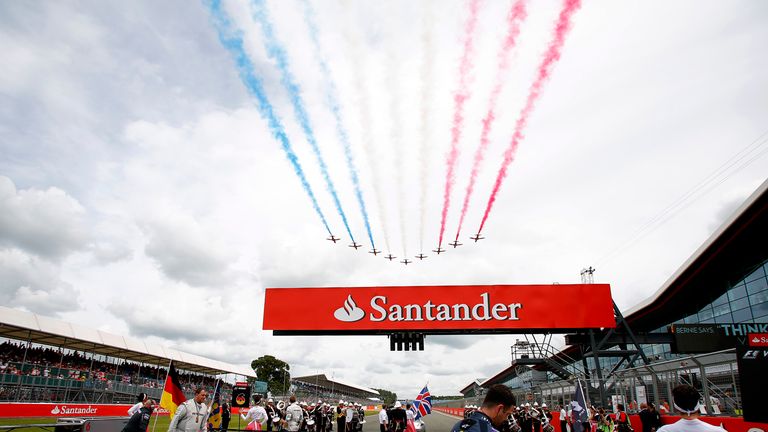 "We have got a clause in our contract where we can stop it in 2016 and I don't know if the race is going to continue next year."
Allen added: "What you really need for all parties is, in my opinion, somebody who wants to buy a trophy asset and is willing to put a large amount of equity in.
"You want somebody that has got lots of money, who loves motor racing, who really wants to run Silverstone profitably but has the capital to inject into the business so it fixes the balance sheet and takes the risk profile away."
Silverstone has been threatened by the loss of the British GP before, most recently in 2008 when Donington Park launched an abortive bid to host.
Don't miss the F1 Midweek Report on Wednesday night at 8.30pm when Ted Kravitz and David Brabham join Natalie Pinkham to discuss the Japanese GP