How did Red Bull get in this mess?
Sky F1's Ted Kravitz and Mark Hughes untangle the engine crisis which is threatening to force the former world champions out of F1...
Last Updated: 10/11/15 7:11am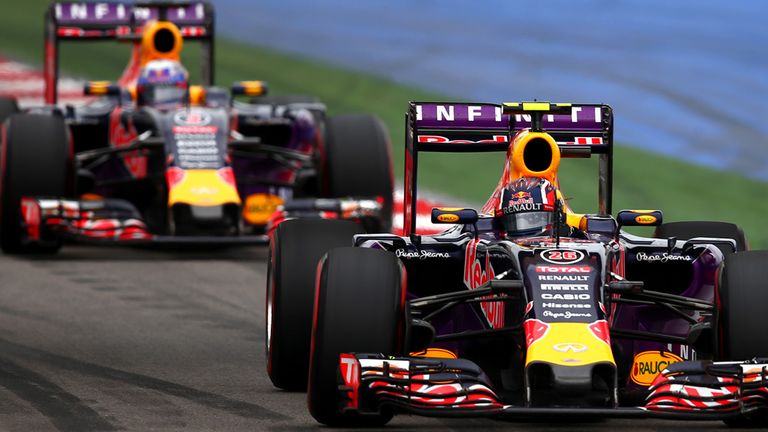 With less than a month of the 2015 season remaining, F1's former world champions Red Bull remain bereft of an engine deal for 2016. Having previously threatened to leave the sport at the end of the year unless they were supplied with 'competitive' engines, the team are without a supply of any kind for next season and the risk of Red Bull falling off the grid has become acute.
Just how did it come to this? Why did they try to divorce Renault when they didn't have an alternative partner? Can their engine crisis be resolved? Sky F1 analyst Mark Hughes and pit lane reporter Ted Kravitz attempt to untangle Red Bull's fizzy mess…
So just how did Red Bull get themselves into this mess?
Ted Kravitz: "This is about success leading to heightened expectations. After four years of winning the Constructors' and Drivers' Championships your expectations are that you're going into every year, every championship, every race in a position to win it. And when the engine formula changes, the grim realisation that your engine partner hasn't put enough time, money, manpower and brainpower into their supply to you - for which you are paying - makes you look at every avenue to resolve that situation.
"Red Bull's management's attitude was 'if we criticise Renault publicly, that will motivate them to push harder, to spend more money and to be better in a shorter space of time'. But that has backfired spectacularly."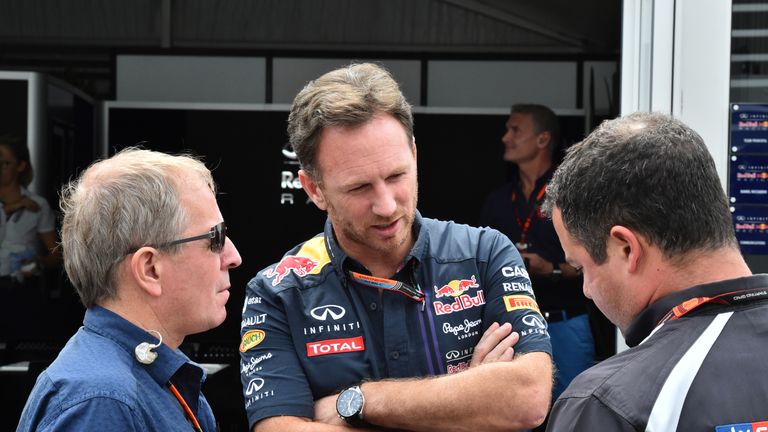 What did they think they would gain from criticising Renault so publicly?
Ted Kravitz: "I can only imagine that this tactic has worked for Christian Horner and Helmut Marko in the past. But that's primarily been about drivers. I remember when Christian Klien, or Tonio Liuzzi, or even David Coulthard and Mark Webber were driving for Red Bull, Horner or Marko would sometimes have a word to us in the media, sometimes on the record or off-camera, about how they weren't particularly quick, or were putting in drives that were inferior to their team-mates.
"We'd then report it, the drivers would get angry and would then have a great race - because they were fully motivated to prove people wrong. Marko in particular has a long track record of using criticism as a motivational tool."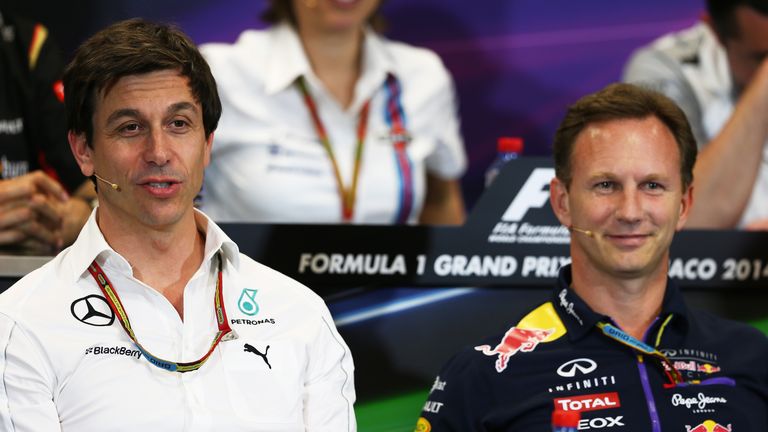 Was the Mercedes deal botched because of miscommunication?
Mark Hughes: "There's been two different strands of communication at Mercedes - one on a corporate level and one on the racing level. Basically Toto Wolff, who doesn't want to supply Red Bull, has taken advantage of the uncertainty created by those two separate levels of communication to get the end result he'd prefer.
"Red Bull was initially led to believe that a Merc deal could be in the offing based on Niki Lauda talking with their owner, Dietrich Mateschitz. So when that was relayed to Horner, Horner spoke to Wolff and Wolff quite legitimately said 'I can't really discuss that when you still have an ongoing contract with Renault'. That was taken to mean 'Okay, we'll ditch that contract and we'll negotiate a Merc deal'. So they did the first part of that but the second part wasn't a given - it never was. That's where the misunderstanding came from."
Why did Mercedes consider supplying Red Bull? And why did they decided against it?
Mark Hughes: "They quite liked the idea of a younger audience. The Mercedes brand is a very high value brand but it's quite old and if they could bring the age down, they saw that as quite a good way of doing it. Toto then - and this coincided with the summer break, when everything naturally stopped anyway - took advantage of that and pointed out to the board that Red Bull were in long-term discussions with Audi about an F1 programme. And he would have asked, 'Do you really think it's a good idea to be giving our IP to what's effectively going to be the Audi works team in a few years' time?' And so at that point, at a corporate level, it began to cool and that was pretty much it. It was effectively a dead deal by then."
Why did the Ferrari deal flounder?
Mark Hughes: "It fell down for pretty much the same reasons why the Mercedes deal fell down: why would you supply a team when it's perfectly feasible they will beat you with your own engine?
"Red Bull's too good a team - Red Bull's probably the best team: it does the best pit stops, its got the best aerodynamics, its got the best bunch of engineers, it operates like a sharp little race team. It is the best team. It's one thing to give Manor an engine, or even Williams an engine. But to give Red Bull an engine?
"They're just too good. And it's made previously-established top teams - Ferrari and McLaren - look a bit lead-footed over the years. But its weakness has always been that it's not in control of its own destiny with the engines."
Has the Red Bull-Renault contract actually been terminated?
Mark Hughes: "I think that's still being unstitched."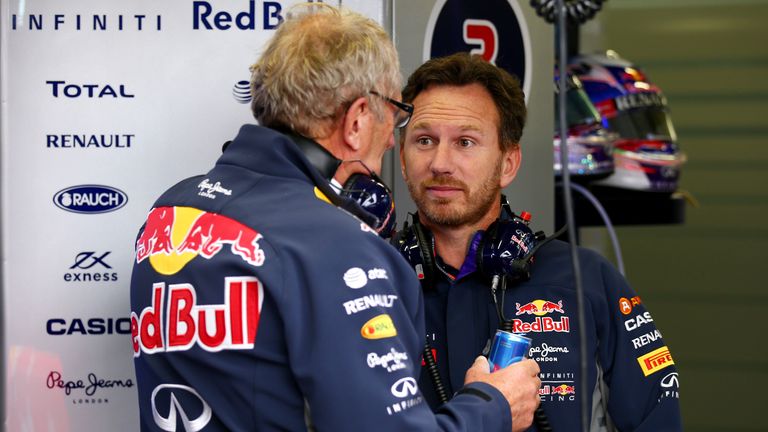 How could Red Bull have played this differently?
Mark Hughes: "I don't think Red Bull have taken themselves out of their own situation and put themselves in the situation of others to think 'how's this going to play out?' There's just been a lack of awareness of their place in the whole scheme."
Has Toto Wolff 'played' them?
Mark Hughes: "No I don't think he has. Because Red Bull were tied to Renault, Toto was saying 'I can't even discuss it' which he couldn't. He was following proper protocol, saying 'I can't discuss this with you, you're already contracted to somebody else and somebody, what's more, who we're in business with'."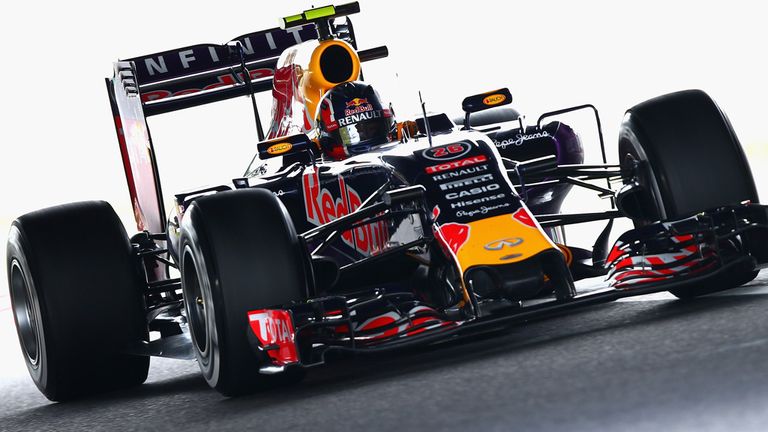 How do Red Bull get out of this mess?
Ted Kravitz: "I don't know. It's a mystery. Horner is only an organiser in presenting the best options he can generate on a piece of paper and put them to Mateschitz. And you can imagine, can't you, that whatever lair Mateschitz is in pondering his big decision, he's going to have Horner's best efforts in terms of options in front of him - and frankly Horner's short of options."
Isn't an option to stay in the sport but reduce the budget, keep the Red Bull stickers on the car and look for a buyer?
Ted Kravitz: "But the problem with Mateschitz is the stickers on the car, because he doesn't want Red Bull the brand to be associated with losing. It's alright when you're on your way up and you're fighting for victory and then you achieve that, but the comedown is much worse because the team is not as good as it once was. That's a marketing nightmare. Actually that points even further to Red Bull pulling out: you don't want Red Bull to be associated with a brand who aren't winners."
So what happens next?
Ted Kravitz: "As far as I can see, after the Speedweek report, they have burnt their bridges with Renault and any attempt to get a Honda supply looks to be largely academic because Mateschitz doesn't want to switch to the Japanese manufacturer.
"Unless they take a year off and wait for the 2017 budget engines, it's difficult to see what options are left..."