Who's driving at the 2015 Race of Champions and when is it?
Some of the best drivers in the world to face each other in London
By William Esler
Last Updated: 22/11/15 12:51pm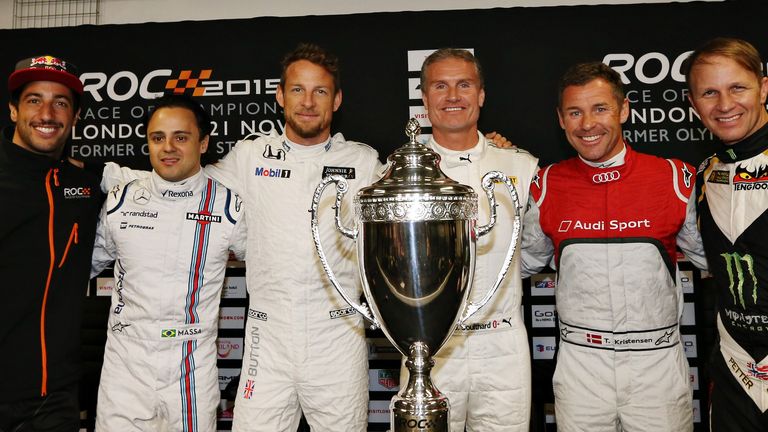 The Race of Champions continues in London on Saturday, pitting some of the best drivers in the world head-to-head in identical machinery.
You can see all the action live from the Olympic Stadium on Sky Sports F1 from 3pm.
The drivers competed for their countries in the Nations Cup on Friday, with England defeating Germany, and they will return to the stadium on Saturday with individual honours at stake.
Who will be driving?
Sebastian Vettel - Ferrari F1 driver; Four-time F1 world champion.
Jenson Button - McLaren F1 driver; 2009 F1 world champion.
Jolyon Palmer - 2014 GP2 champion and 2016 Lotus F1 driver. 
Susie Wolff - Williams F1 test driver.
Nico Hulkenberg - Force India F1 driver; 2015 Le Mans winner.
Romain Grosjean - Lotus F1 driver; 2011 GP2 champion; 2012 Race of Champions Champion of Champions.
Felipe Massa - Williams F1 driver; 11-time grand prix winner.
Daniel Ricciardo - Red Bull F1 driver; Three-time grand prix winner.
Pascal Wehrlein - 2015 DTM champion; Mercedes F1 reserve driver.
Ryan Hunter-Reay - 2012 IndyCar champion; 2014 Indy 500 winner.
Tom Kristensen - Nine-time Le Mans winner.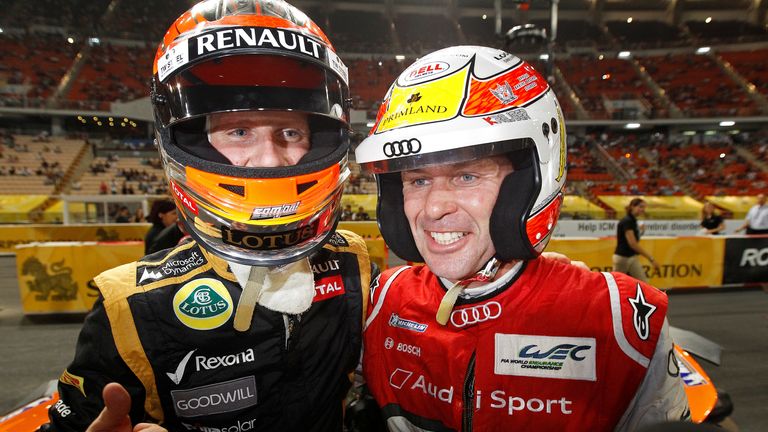 Petter Solberg - 2003 World Rally Champion; 2014 World Rallycross Champion.
Sir Chris Hoy - Olympic cycling gold medalist. 
Mick Doohan - Five-time 500cc MotoGP champion.
Nelson Piquet Jr - Inaugural Formula E champion; Ex-F1 driver.
Jason Plato - Two-time BTCC champion.
David Coulthard - 13-time grand prix winner.
Alex Buncombe - 2015 Blancpain Endurance Series champion.
Andy Priaulx - Three-time WTCC champion
Jose Maria Lopez - Two-time WTCC champion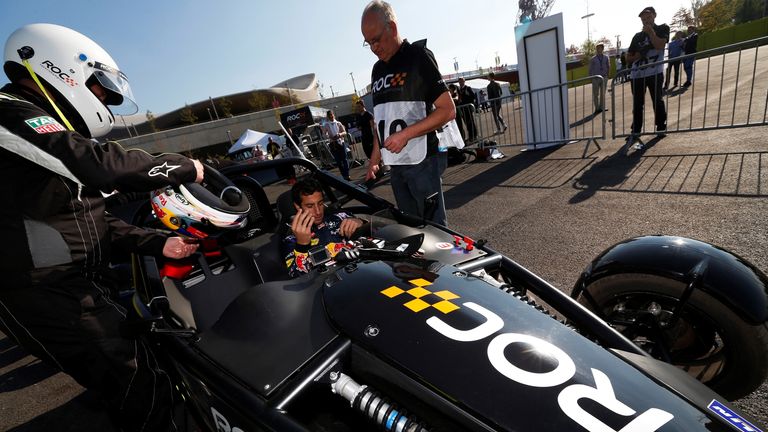 Who represented each country?
England 1 - Jason Plato and Andy Priaulx.
England 2 - Jenson Button and Alex Buncombe.
Scotland - David Coulthard and Susie Wolff.
Germany - Sebastian Vettel and Nico Hulkenberg.
Australia - Daniel Ricciardo and Mick Doohan.
Brazil - Felipe Massa and Nelson Piquet Jr.
Team Nordic - Tom Kristensen and Petter Solberg.
Team Young Stars - Jolyon Palmer and Pascal Wehrlein.
Team Americas - Jose Maria Lopez and Ryan Hunter-Reay
Team All Stars - Romain Grosjean and Sir Chris Hoy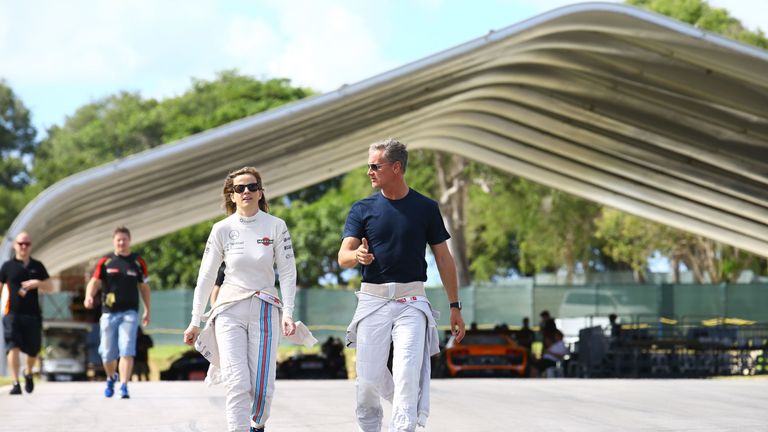 When is the event?
On Saturday November 21, the Race of Champions Champion of Champions event starts at 3pm, with pre-event entertainment from 2pm.