German GP: Qualifying conclusions
Nico Rosberg deserves credit for bouncing back, Daniil Kvyat has a day to forget, Lewis Hamilton divides opinion once again, and...
By Pete Gill and Simeon Gholam
Last Updated: 01/08/16 3:39pm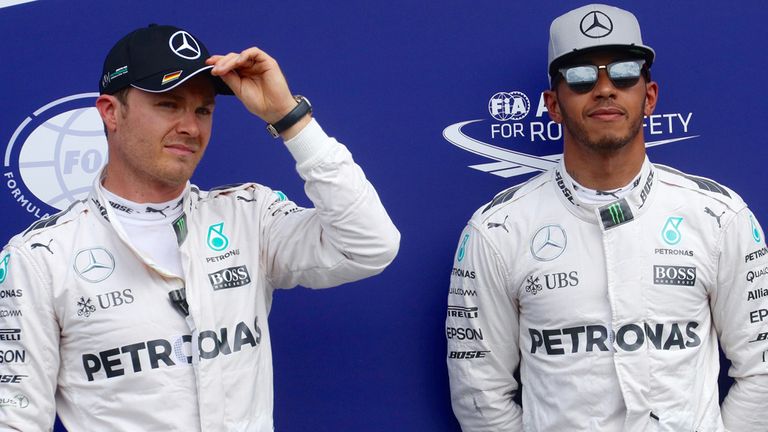 Rosberg deserves credit for bouncing back
It can't have been easy for Rosberg to see his one-time 43-point lead in the championship finally disappear in Hungary last week as Hamilton moved six points clear.
But he responded in superb fashion with his final flying lap in Germany to take pole. Rosberg had been outperforming his team-mate all weekend until Q1 and Q2, and appeared doomed after an electronics problem left him without a competitive time right until the very end.
Mercedes chief Paddy Lowe described it as "a fantastic lap under the circumstances", and it was made all the more impressive considering Rosberg was carrying more fuel than Hamilton on those final laps in Q3.
While Rosberg himself was delighted with his performance in qualifying at his home Grand Prix. "It was a great feeling and a great lap," he said in the post-qualifying press conference. "I also had extra fuel to make sure I had another shot if a mistake or something happens. it was really satisfying."
Rosberg lost to Hamilton last week despite starting out on pole, but he's put himself in a great position to win again - and knows victory will guarantee a return to the top of the standings during the summer break.
Kvyat has another day to forget
A nightmare season for Daniil Kvyat somehow managed to slump to a new low in the final race before the summer break as he failed to even make it past Q1 in his Toro Rosso.
Demoted from Red Bull earlier in the season, the Russian was visibly distraught in his post-race interviews after qualifying in 19th, even going so far as to suggest there are some people who are enjoying watching him fail.
"I should be better than this and I know it's not my real self who is driving the car now," he told Sky Sports F1. "It's very painful to feel and see, of course some people are happy to see this for sure, but definitely not me."
While Sky Sports News HQ's Craig Slater believes there are concerns over Kvyat's wellbeing following a troubled 2016 so far.
"He was absolutely distraught," Slater said. "There are a few people in this paddock that are actually rather worried for him. He is still only 22 years of age and it's been a traumatic year for him with his demotion to Toro Rosso. But perhaps he can pull himself together over this summer."
It remains to be seen, then, whether Kvyat will still be in his seat once the season restarts in Spa at the end of August.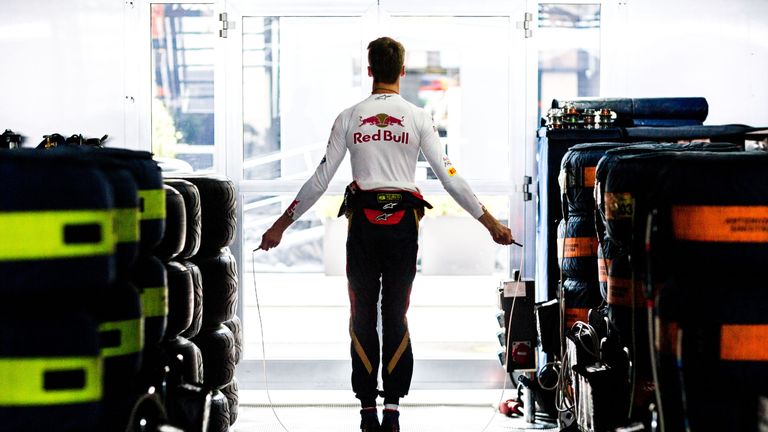 Hamilton continues to divide opinion like nobody else in F1
Was Hamilton lucky to avoid a reprimand - triggering an automatic ten-place grid penalty for his third such offence this year - for his unsafe release in Practice Three?
It all depends on your choice of precedence and perspective. 
For the prosecution, there was the case of Kvyat, then driving for Red Bull, at last year's Belgian GP when he was handed a reprimand in a near-identical circumstances after the stewards ruled the Russian "did not pay sufficient attention".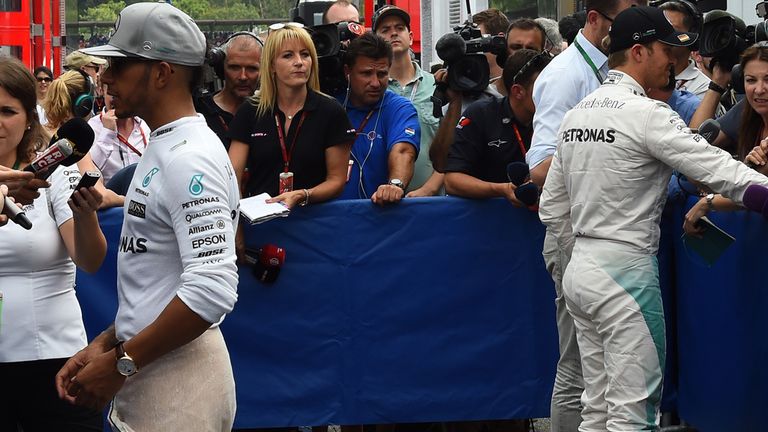 For the case for leniency, Force India were - like Mercedes this weekend - merely fined in China when Sergio Perez was released into the path of an oncoming car in practice for this April's Chinese GP.
And the overall fact of the matter is that although a rule was in place in 2014 which guaranteed drivers would receive a ten-place penalty if released 'in an unsafe manner', that particular piece of legislation was removed amid a general belated acceptance penalising drivers rather than teams for such infringements was unfair. 
The difficulty with any debate concerning Hamilton is that there never seems to be any middle ground - particularly between those who like him and those who, to put it politely, don't. 
The most divisive driver in Formula 1? That might be the only thing everyone can agree on.
Merc have a new closest rival
At Silverstone, two Mercedes cars lined up ahead of a pair of Red Bulls with the highest Ferrari in fifth and the lowest tenth. In Hungary, the second Ferrari was down in 14th with the first still no higher than fifth.
And on this weekend, emphatically stressing the sport's new pecking order at the front of the grid, the Red Bulls once again locked out the second row for the third consecutive race behind the two Mercs with Ferrari consigned to the third row. 
The oldest truth in sport is that the table never lies. But right now the Constructors' Championship is telling a big whooper by placing Ferrari above Red Bull - although, with just one point between them heading into Sunday's race, it's a porkie which may not be around for long.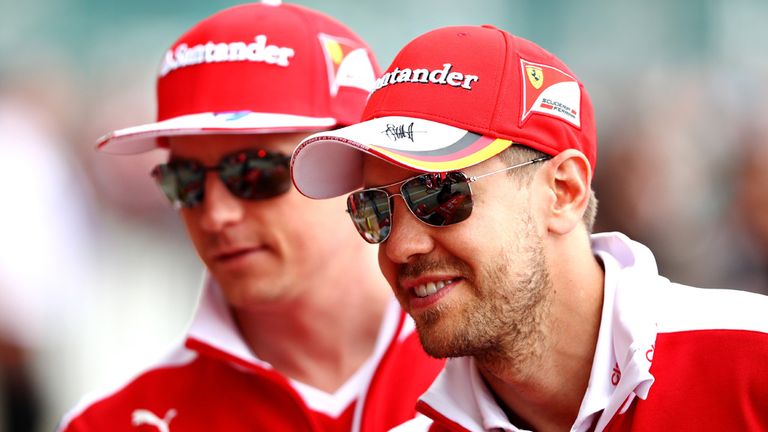 Raikkonen outperforms Vettel
Sebastian Vettel had an 8-3 qualifying record in 2016 over Kimi Raikkonen heading into Hockenheim, but the Finn clawed one back on his Ferrari team-mate with an impressive performance on Saturday.
Raikkonen finished two-tenths ahead of the German, and will start in fifth as he looks to extend his gap in the standings over Vettel.
He currently sits fourth on 114 points, four clear of Vettel and one behind Red Bull's Daniel Ricciardo, who impressed as he beat his own team-mate Max Verstappen into third.
Ferrari may be locked in a battle with Red Bull to finish second in the Constructors' Championship, but the internal battle to see who will come out on top remains just as fascinating.