Stefano Domenicali admitted that Ferrari had a 'very disappointing' Australian GP
Team boss acknowledges Scuderia need to make improvements
By Mike Wise
Last Updated: 17/03/14 10:56am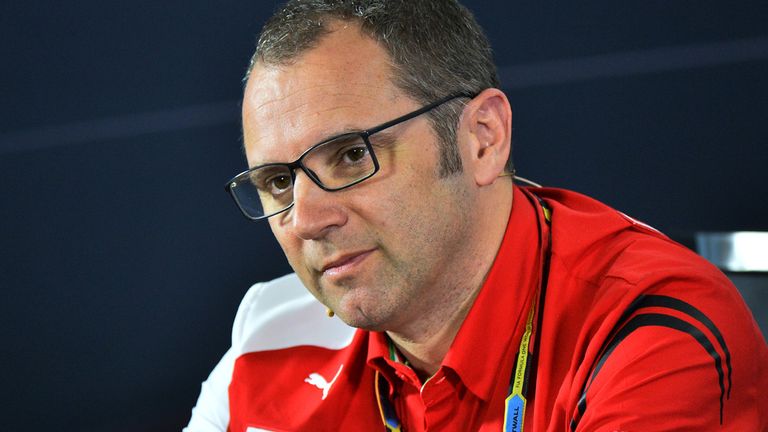 Fernando Alonso and Kimi Raikkonen finished fifth and eighth respectively in Melbourne and although Daniel Ricciardo's subsequent disqualification allowed both to gain a position in the classification, it was still a fairly underwhelming weekend for the Scuderia.
A positive came with the knowledge that, during the first serious reliability test of their new hybrid technology, both cars finished in the points. However, with Mercedes driver Nico Rosberg dominating the race, Ferrari already have a clear performance deficit to overcome.
"We are behind, so what we have to do is make sure, in the days we have to work at home, to really concentrate and speed up the recovery that we need to have," Domenicali said.
"We have only done one race; there are still 18 to go and the margin is there and this is what I've asked my people to do.
"It was a very disappointing race and I can understand that we didn't really take away the maximum from our performance."
Ferrari might have ground to make up on Mercedes but Domenicali said that both Alonso and Raikkonen would have been able to push harder had electrical problems not intervened.
"I think realistically today we've seen a Mercedes that was strong, no doubt," he said. "With the others, without the problems we had maybe it would have been a different scenario but we had to take the result that came out.
"When I said we had some issues, it was related to the fact we couldn't use really the full power every lap. It's an issue we had to manage, so a good effort from the team to manage that.
"I really hope that we are ready to be at a certain level, to solve the issue that we had, at the next race in Malaysia."
Domenicali agreed that the performance of Ferrari's power unit was one area among many they need to work on.
"I think that area is an area we need to improve. I know it seems not logical but the more power that you have, the less you stay on full throttle so you also benefit on the fuel," he said.
"I don't want to focus only on that because the car has to be improved. It's a matter of everyone doing his job and being focused on what they have to do at home without saying it's your fault or my fault."
With Raikkonen in particular struggling with the handling of his car in Albert Park, Domenicali reckoned the Finn had made headway during the weekend.
"We need to help Kimi try to find the right balance with the car. We're helping him because he deserves that," he added.
"I think there was an improvement during the days and we're not still where we want because this is something that, as a team, we need to make sure that everything will be done in order to help his driving style.
"I'm sure for Malaysia that will also be much better."