Toro Rosso's Franz Tost defends Max Verstappen despite his disobeying team orders
Dutch teenager ignores order to let team-mate Carlos Sainz through and challenge Sergio Perez; "Max was right," Tost says; "I just wanted that shot, he never gave it to me," insists Sainz
By Mike Wise
Last Updated: 20/09/15 7:12pm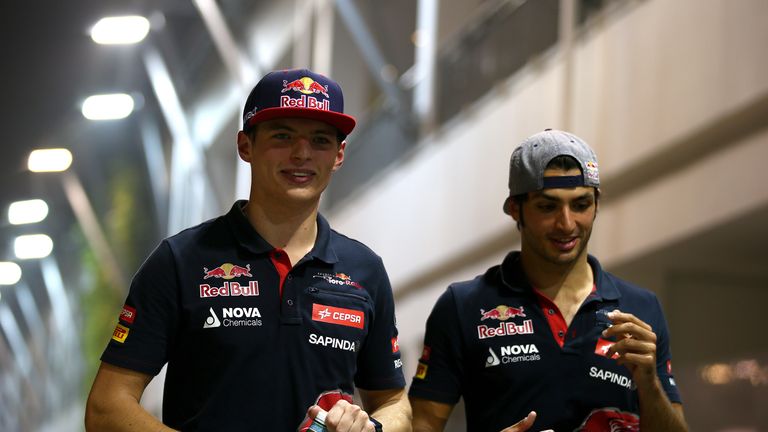 Toro Rosso boss Franz Tost has defended Max Verstappen after the youngster refused to obey a team order late in the Singapore GP and let team-mate Carlos Sainz past.
The pair were running eighth and ninth during the closing laps of Sunday's race when Verstappen was asked to let Sainz past so the Spaniard could challenge the seventh-placed Force India of Sergio Perez.
Verstappen refused. But instead of earning a ticking off from Tost, the 17-year-old was instead praised by his team boss.
"Carlos had new tyres therefore we thought we could switch positions. But then Carlos was too slow, he was too far behind and Max was right. He saw that Carlos was not closing up and Carlos could not have caught Perez so we were right to let them go," Tost told Sky Sports F1.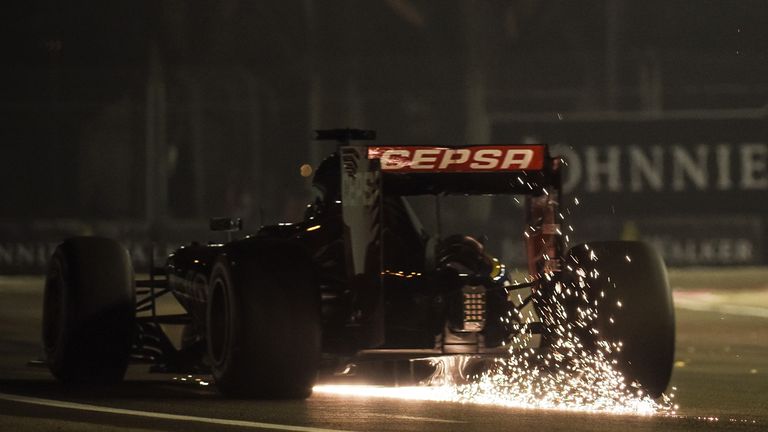 "Carlos was always a minimum of three to five tenths behind, if he wants us to swap the positions he must be closer to him or it doesn't make sense. He wouldn't have caught Perez."
Naturally, Sainz didn't agree. But even if he couldn't have caught Perez, the 21-year-old said he would have given the place back - much as Daniel Ricciardo did at the end of May's Monaco GP after Daniil Kvyat let him through to challenge the top three in the closing stages there.
"I would have done it. I'm a fair man; I saw what Red Bull did in Monaco and said look this is the best thing you could ever do: play the team card, let the guy on the newer tyre - which was me - at least try," Sainz said.
"If I can't, Max goes through and finishes P8, I finish P9 and it's not a problem. I just wanted that shot, he never gave it to me and that was it."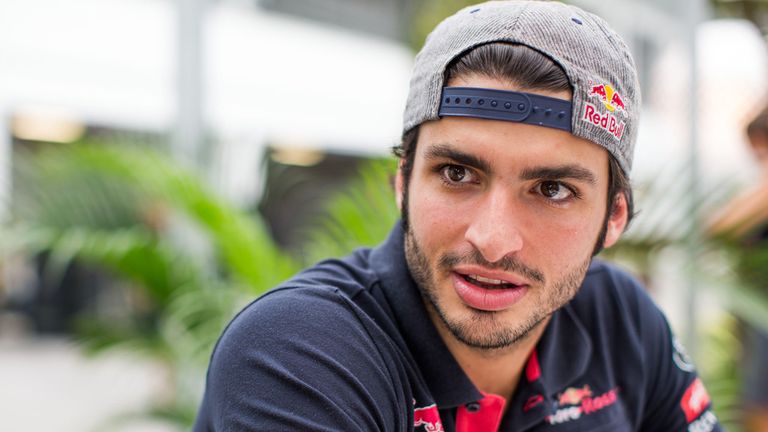 But Sainz denied that the incident will affect his relationship with Verstappen. "We get on very well. This is not an issue for me. When we put our helmets on we are obviously rivals," he said.
"Sometimes, when you put the helmet on, you also have to think for the team."
The dispute came at the end of another hectic race for Verstappen, who was a lap down on the field during the early stages after stalling on the grid.
"The call was to let Carlos come by, but the whole race I had great pace, I was pulling away from everyone in the midfield, I was catching up to the guys in front so for me there was no reason to let him past," he said.
"I think if it was the other way round it would be the same thing."
According to Sky Sports F1's Ted Kravitz, a conversation between Verstappen and his father, ex-F1 driver Jos, might have prompted the decision.
"Effectively, what Jos said was 'I told Max if he ever gets in that position then say no, don't let him through and argue about it later. Because the moment you start to do that as a racing driver, people will lose respect for you'."  
Don't miss the F1 Midweek Report on Wednesday night at 8.30pm when John Watson and Maurice Hamilton join Anna Woolhouse to discuss the Singapore GP