Sebastian Vettel 'pretty happy' at Ferrari as talk moves to next deal
Antonio Boselli predicts new deal lasting committing Vettel until 2020
By Emma Walker
Last Updated: 24/07/16 4:09pm
Sebastian Vettel insists that he is "pretty happy" at Ferrari, despite speculation that he is frustrated and looking for a way out of the team.
Vettel has endured a difficult 2016 season and has recently been linked with a move to Mercedes.
But according to Sky Italy's Antonio Boselli, Vettel is likely to sign new Ferrari contract with the German's commitment to the Scuderia showing no sign of wavering. 
"I think he is happy staying with Ferrari. He has another year of a contract and then he has an option which will end in 2019 - and they might even continue until 2020," Boselli told Sky Sports News HQ.
Vettel himself has dismissed speculation, including quotes attributed to his former boss Christian Horner in the German media, that he wanted to leave for Mercedes:
"Let me tell you, there is nothing to it. I am pretty happy where I am," he told the official F1 website.
"I don't think I'm telling a secret when I say that all at Ferrari are not satisfied with how the 2016 season has started."
Ferrari are yet to win a Grand Prix this season, with Red Bull's Max Verstappen the only man to break the Mercedes domination in terms of race wins.
Vettel has also begun to slide down the standings, currently sitting in fifth place 70 points behind championship leader Nico Rosberg, and with his title hopes disintegrating.
Perhaps surprisingly, he doesn't appear to be targeting wins immediately, instead focusing on getting back in the top three more regularly:
"Our goals are still high - nothing has changed in that. We are all determined to bring Ferrari back to where it belongs: up there on the podium.
"It is always possible to win - that's why we are here! If we already knew who is going to win it would be a waste of time, effort and money to come here.
"I am far away from calling [this season] a failure. I am very convinced that we are on the right path and to run through the paddock with 'worry lines' would be the totally wrong thing to do."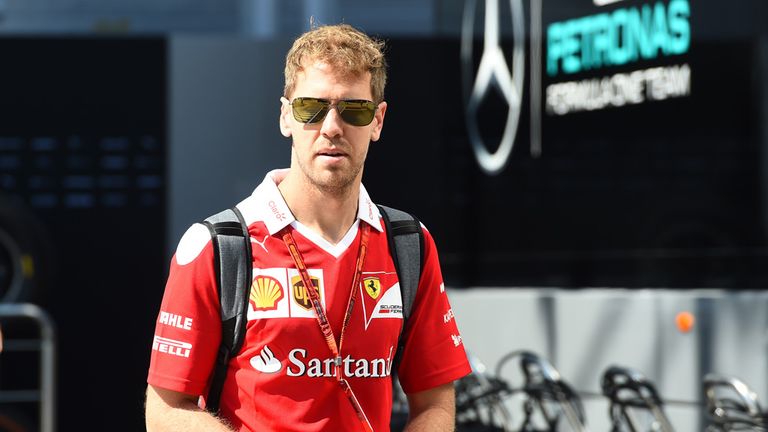 Vettel still has 18 months to run on his current deal with Ferrari after leaving Red Bull two years ago.
"The project Ferrari and Vettel have together is a long term project," said Boselli. "Right now it is a tough time for Ferrari and Vettel. This year their beginning of the season has been rough for both.
"The car has not been performing as expected but I think the commitment is long term and Vettel will continue because he wants to achieve a title with Ferrari because it is special, probably more special than with Red Bull."
However, Vettel's team boss Maurizio Arrivabene says it's too early to discuss a new contract, despite being satisfied with the way they work together.
"He is happy to be with us and we are happy to work together, so I believe that it's way too early to talk about this.
"Let us work on it, for sure this is our goal."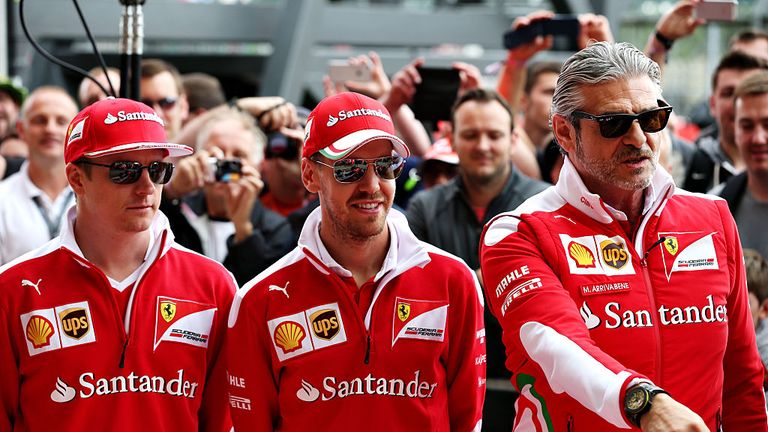 Ferrari always face intense scrutiny in the media, especially in Italy, and rumours about changes in the team structure have been rife this season, with speculation that technical director James Allison could leave the team.
Vettel says he doesn't know where things stand in terms of Allison, but admits he does make his feelings known about how members of the team are performing:
"You probably you all know more than I do. Let's wait and see.
"[Getting involved in personnel issues] is not actually part of my job description - but, of course, I make suggestions. I've been around long enough to know one or the other person and of course things like that happen behind the scenes.
"You sit, you talk - one or the other name is dropped… But don't get me wrong: we have an enormous pool of talented young people in Maranello."