F1 2018: Sergey Sirotkin beats Robert Kubica to Williams seat
Driver line-up for Formula 1 2018 season now completed; Kubica given third driver role
By Pete Gill and James Galloway
Last Updated: 16/01/18 1:04pm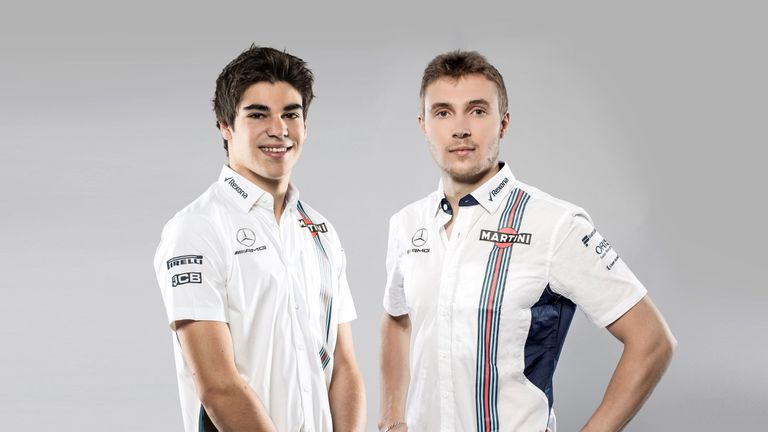 Sergey Sirotkin has beaten Robert Kubica to the final seat on the 2018 Formula 1 grid at Williams.
But Kubica has been handed an F1 lifeline after being appointed the Grove team's reserve and development driver - a role which will include numerous track outings during the upcoming new season.
22-year-old Sirotkin, who is thought to bring considerable sponsorship money to the team, completes the 20-driver field for next season. The Russian will partner 19-year-old Lance Stroll in the youngest line-up in the sport.
Sirotkin has never raced in F1 but drove in four Friday Practice sessions for Renault in 2017.
"To say I'm happy and proud to join such a famous team like Williams is an understatement," said Sirotkin.
"It took a huge amount of work to get where I am, and I'm really happy and thankful to everyone involved. The result of our combined efforts has helped me achieve my dream, and rest assured the team can rely on me to deliver my best."
Kubica had appeared in line to complete an extraordinary comeback to full-time F1 seven years on from a horrific rallying accident, but Sirotkin is believed to have outperformed the Pole when they both tested Williams' 2017 car in Abu Dhabi in November.
"We have conducted a rigorous and exhaustive driver evaluation process," said technical chief Paddy Lowe. "Ultimately, Sergey impressed the team with his driving pace and talent, technical feedback and work ethic, both at the factory and trackside in Abu Dhabi."
Sirotkin, a former GP2 race winner, has previously held test driver roles at Sauber and Renault but had not appeared to be in the running for the Williams seat until his surprise Abu Dhabi call-up and subsequent impressive outing.
"After an extensive driver evaluation process, I am thrilled to have our 2018 line-up finalised, and I'm excited to see what next season brings," Claire Williams, the team's deputy team principal said. "We have taken our time to evaluate all the available options, and I'm confident Lance and Sergey can deliver the best results for the team.
"The Williams philosophy has always been to promote and develop young talent and Sergey fits right into that ethos. Lance has had a record-breaking debut season, and with a year now under his belt, he will be ready to hit the ground running in 2018. We have a talented driver line-up for 2018, that we are confident will deliver some exciting results for the team."
Kubica not giving up on race-seat dream
Daniil Kvyat, Paul Di Resta and Pascal Wehrlein had all also been under consideration to replace Felipe Massa, who was not retained and has now retired from F1.
Ultimately, Kubica appears to have under-performed at the Abu Dhabi test that was expected to seal his F1 return. But the Pole will be a regular presence in the F1 paddock in 2018 after replacing Di Resta as Williams' third driver.
The team have predicted a 'particularly active role' for Kubica in 2018 and have confirmed the 33-year-old will participate in Barcelona pre-season testing, in-season testing, and a number of race weekend practice sessions.
"I feel in the best physical shape that I have ever been, but it has taken a lot of work to get to where I am now, so I'd like to thank Williams for the opportunities they have given me so far, and for putting their faith in me with this appointment," said Kubica.
"My ultimate goal remains to race again in Formula One and this is another important step in that direction: I cannot wait to get started."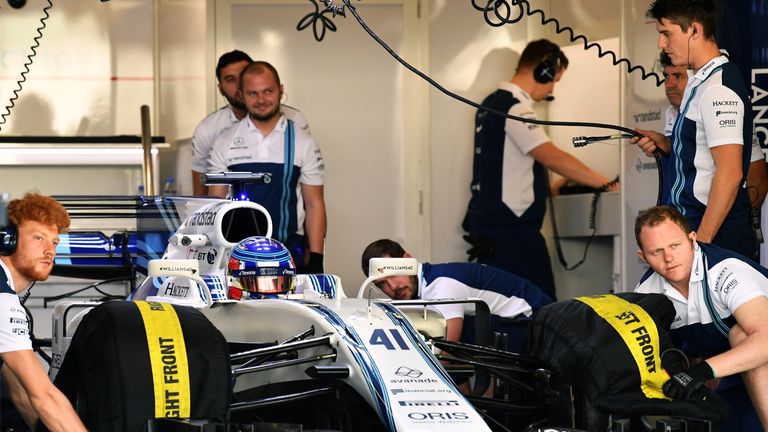 But will Sirotkin-Stroll be strong enough?
Williams finished 2017 fifth in the Constructors' Championship but the inexperience of their 2018 driver line-up has already rung some alarm bells.
"Sirotkin-Stroll is not a strong line-up," commented Martin Brundle during Sky F1's Christmas Special. "There's no clear team leader, they're young and inexperienced and that's a difficult one to go forward with, engineering wise and sponsorship wise. I would be very concerned for Williams with that line-up."
Oldest to youngest 2018 driver line-ups
| Team-mate pairing | Drivers' average age | Total F1 race starts |
| --- | --- | --- |
| Ferrari: Vettel & Raikkonen | 34 years | 469 |
| McLaren: Alonso & Vandoorne | 30.5 years | 311 |
| Mercedes: Hamilton & Bottas | 30.5 years | 305 |
| Haas: Grosjean & Magnussen | 28 years | 182 |
| Renault: Hulkenberg & Sainz | 26.5 years | 195 |
| Toro Rosso: Gasly & Hartley | 25 years | 9 |
| Force India: Perez & Ocon | 24.5 years | 163 |
| Red Bull: Ricciardo & Verstappen | 24 years | 189 |
| Sauber: Ericsson & Leclerc | 23.5 years | 76 |
| Williams: Stroll & Sirotkin | 20.5 years | 19 |
| Ages at time of 2018 Australian GP | | |
And former world champion Damon Hill, who won his title with the Grove team, added: "It's so important for Williams to have at least one strong, reliable driver. Felipe Massa actually did fulfill a good part of that role.
"He's [Sirotkin] not a Fernando Alonso - I personally believe that's what Williams need. They need to get their hands on someone with a lot of experience, who they can rely on, or someone who is a superstar. They don't seem to have the budget to do that."
But Renault boss Cyril Abiteboul, for whom Sirotkin tested last year, told Sky Sports: "I think he's ready.
"He had a number of [attending] briefings and races with us and opportunities in F1 cars, P1s and so forth.
"And clearly every single time he was in the car and had no reliability problems, because maybe luck is not his strength, I can tell you we were very impressed by his technical feedback, his understanding of the car and the accuracy in his feedback.
"The fact he wants to be completely exhaustive makes him a very useful person you can use in order to develop the car. He could prove himself very useful in that respect."
Sky Sports F1 is the only place to watch every Formula 1 Grand Prix, qualifying and practice session live in 2018. Get Sky Sports F1.
Comment below to get involved in the debate, but please adhere to our House Rules. If you wish to report any comment, simply click on the down arrow next to the offending comment and click 'Report'.