Jenson Button says Ferrari revival shows struggling McLaren big winter jumps are possible
2009 world champion says improvements McLaren and Honda need for next year "can be done over a winter"
By James Galloway
Last Updated: 12/11/15 4:20pm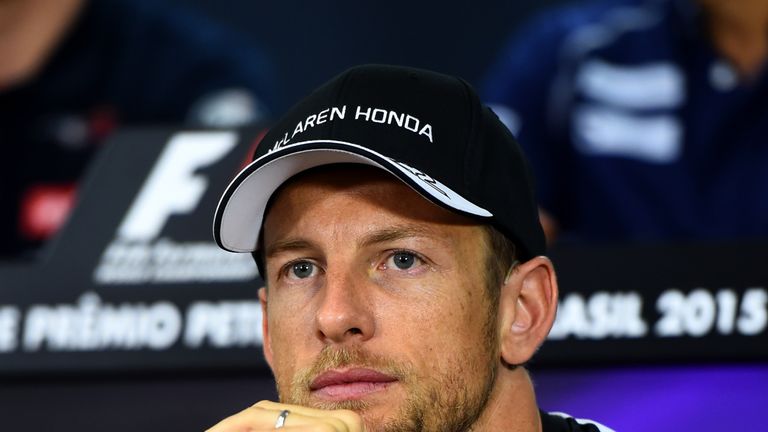 Jenson Button believes Ferrari's revival as an F1 frontrunner this year serves as encouragement for McLaren-Honda in their attempts to rebound from a dismal 2015.
McLaren's worst season since 1980 now has just two races left to run with the former champions on course for a lowly ninth-place finish in the Constructors' Championship. Honda's struggles on the manufacturer's return to the team after 23 years has proved central to the team's slump, with the Japanese firm's turbo engine unreliable and underpowered.
Like McLaren, Ferrari last won a world title in 2008 but their renaissance in the wake of a winless 2014 has proved one of this season's big stories with the Scuderia the only team other than Mercedes to claim a race victory.
An overhaul of Ferrari's V6 engine last winter, and steady improvement since, has been credited for the improvement.
And, although Ferrari didn't fall as far down the grid as the Woking team have, Button says McLaren and Honda should take heart from the "massive" gains made by their rivals.
"It's great to see them pick up the pace from last year," Button told Sky Sports News HQ at the Brazilian GP.
"I heard rumours that they found 100 horsepower over the winter. I don't know if that's true or not, but whatever they've found is massive. They have taken the fight to Mercedes on many occasions, so it's good to see.
"Obviously we need to make even bigger steps if we want to achieve that, but it can be done over a winter. So I'm looking forward to it."
Although Button has enjoyed his fair share of success during his 16 seasons in F1 - headlined by his 2009 championship and 15 race wins - the 37-year-old has also endured other seasons spent near the back of the grid, including his final two for Honda's works team in 2007-8.
McLaren are yet to make the top 10 in qualifying this year and have routinely trailed world champions Mercedes by two seconds a lap. But despite the MP4-30's sustained underperformance, Fernando Alonso has confidently predicted that the team can find the 2.5-second improvement over the off-season he reckons they'll need to be among the top teams in 2016.
Button, who has previously placed more caution on what McLaren can expect to achieve next year, says the team now have to put 2015's "learning" into practice as they work on the MP4-31.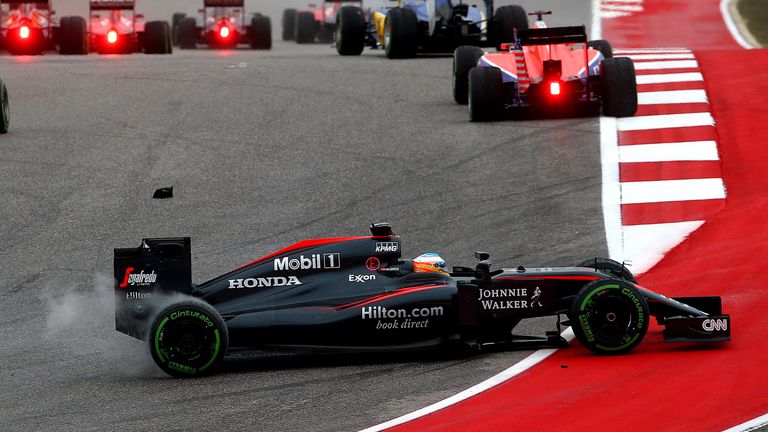 Asked what he can take out of this season, Button replied: "Lots of learning. I know we keep saying it, but it is still a very young partnership.
"We've learned so much this year with the power unit, with the idea of the aerodynamics of the car, because it's very different to a normal McLaren, so there is a lot of learning to take from this season. We obviously need to make a big step next year - we know that - so it's going to be a long, hard winter, but an exciting one as well.
Watch the Brazilian GP live on Sky Sports F1. Race-show coverage begins at 2.30pm on Sunday with lights out at 4pm. Watch all three days of the Brazilian GP for £10.99 on NOW TV. No contract.