Ferrari target beating Mercedes after launching new car, the SF16-H
Vettel and Raikkonen take wraps off new challenger
Last Updated: 19/02/16 10:06pm
Ferrari have revealed their 2016 car, the SF16-H, as they target overtaking Mercedes at the front of the Formula 1 grid this year.
Sebastian Vettel and Kimi Raikkonen pulled the wraps off the new car at the team's Maranello base.
Chief designer Simone Resta enthused: "I can say that this F1 car is one of the most beautiful Ferrari's ever."
As expected, Ferrari have abandoned a pull-rod front suspension set-up, reverting to the more conventional push-rod system. The new configuration should deliver a sharper front end, dovetailing with the preferred driving styles of Vettel and Raikkonen. 
"It looks beautiful and should be a decent step up," said four-time world champion Vettel.
In another striking change, the car also features a stubby nose and a white-coloured engine cover.
To push or pull: What's the difference?
Underneath the bodywork, Ferrari's self-made power unit is understood to have been substantially revised to minimise space, resulting in a noticeably narrower rear end to the car.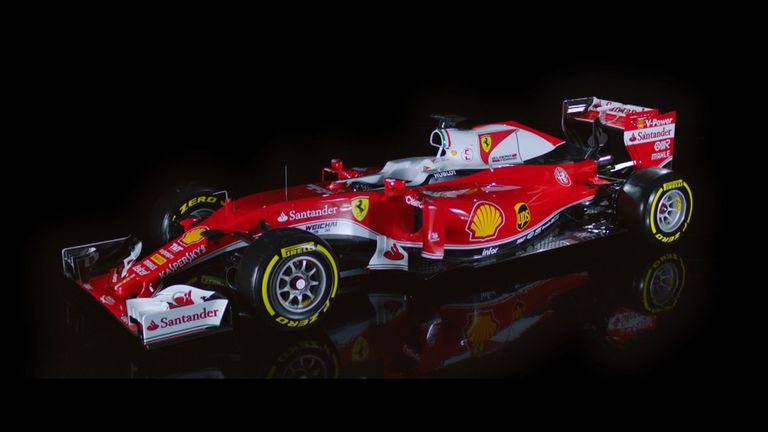 A resurgent Ferrari leapt from fourth to second in the Constructors' Championship last year, winning three races - their first victories since 2013.
F1 in 2016: Teams reveal new cars
Team boss Maurizio Arrivabene is now eyeing a more consistent challenge to Mercedes with the heavily-revised SF16-H.
"We would like to fight until the end of the championship," he said. "I know it's not going to be easy because our competitors are not sleeping, but we are all committed to do our best."
Jock Clear has joined the team from Mercedes after spending 2015 on gardening leave as head of track operations, enabling James Allison to focus more on development work at Maranello. 
The new car is the first Allison has overseen in its entirety, but the team, which last won a world championship in 2008, are under mounting pressure to deliver tangible success with president Sergio Marchionne warning it will be considered a "tragedy" if their title drought extends to 10 years.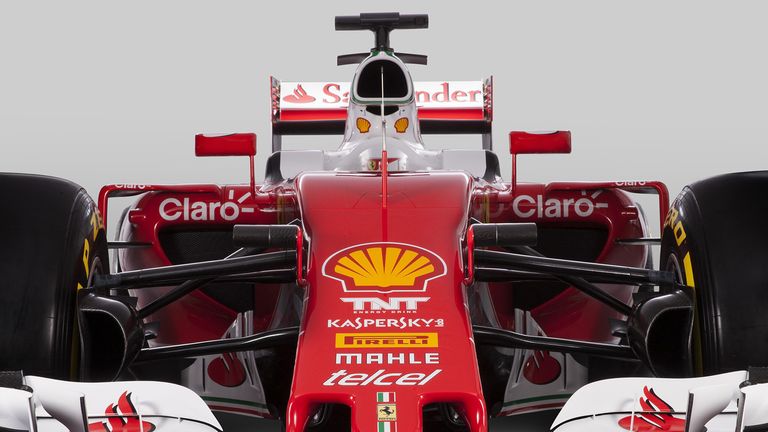 "I can't wait to take it racing," said Allison of his new creation. "We are very confident that we can achieve good results this season."
The SF16-H will officially debut when pre-season testing commences on Monday at Barcelona. However, Ferrari are understood to have scheduled a private filming day at the Circuit de Catalunya on Sunday when the new car will be given its unofficial first 'shakedown'. 
Exclusive: First look at new Mercedes
Who's who at Ferrari in 2016
| | |
| --- | --- |
| Team principal | Maurizio Arrivabene |
| Technical director | James Allison |
| Chief designer | Simone Resta |
| Head of track operations | Jock Clear |
| Team manager | Graham Watson |
| Race drivers | Sebastian Vettel and Kimi Raikkonen |
The first Barcelona test starts on Monday February 22 and the Sky Sports F1 Digital team will be providing live commentary from dawn until dusk on all four days of both Barcelona tests while Sky Sports News HQ will also deliver live updates from trackside.