Conclusions from Chinese GP Qualifying: What we learnt
No room for error in Mercedes v Ferrari, Red Bull in an unwanted league of their own, and F1's youngest driver finds his feet
By James Galloway
Last Updated: 09/04/17 11:16am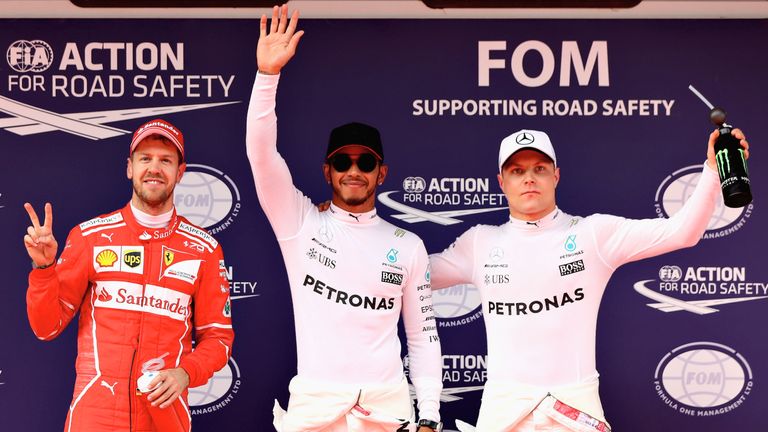 Mercedes v Ferrari - it's real and it's on
Time to do away with the caveats? First we had 'it's only testing'. Then we had 'it's only Melbourne'. But the way Ferrari hustled Mercedes in Chinese GP qualifying on what can be considered a 'normal' track appears to serve as definitive proof that the slug-fest between F1's two biggest manufacturer beasts is finally here - for real.
Yes, Mercedes ultimately prevailed in the battle for pole for the 58th time in the last 61 races but Ferrari made them work for it like few have done in F1's hybrid era - the gap was just 0.186s between Lewis Hamilton and Sebastian Vettel in the final Q3 reckoning.
"Ferrari and Mercedes are quite a step ahead of the others," acknowledged Toto Wolff to Sky F1. "It's completely different to last year and two cars are so close to each other."
The reasons for Ferrari's near-decade world title drought are myriad but a fundamental failure to consistently start at the front of the grid - just five poles in the last nine years, only three of which came in dry conditions - has routinely left them on the back foot.
Shanghai Saturday showed they're not quite on Mercedes, or specifically Hamilton's, single-lap level yet in F1 2017, but with back-to-back front rows, and a confidence-boosting race win, already behind them Vettel has plenty of reason to look forward from his second-row grid slot with confidence on Sunday.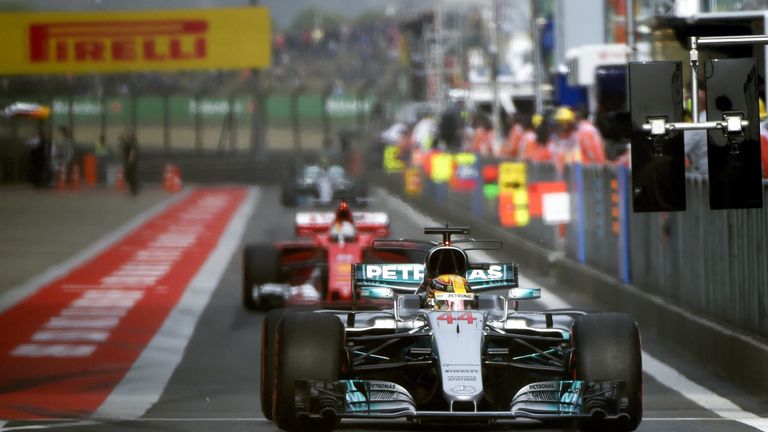 And there's no room for error
"It's more exciting than ever for me because we are really fighting these guys," said pole-sitter Hamilton after edging out Vettel for Shanghai pole. "That's what racing is all about and it pushes you on."
The evidence of that can be found on the timesheets of the first two race weekends. Hamilton and Vettel were separated by two tenths in Australia qualifying. They are now two tenths apart in China qualifying. And ahead of their respective team-mates by about that same 0.2s margin in turn, it points to the two former champions just about extracting everything from their cars amid the pressure-cooker of a pole position duel.
It's still early days in F1 2017, but the prospect of a first genuine Hamilton v Vettel battle for the title could continue to be defined by such small margins.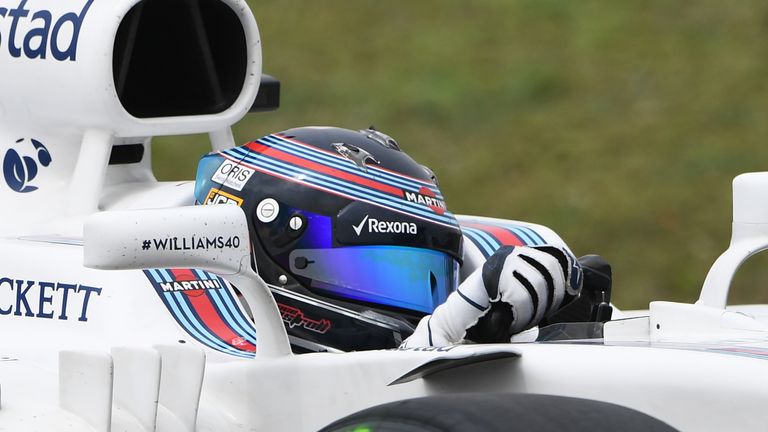 Lance Stroll finding his feet
F1 baptisms don't come much tougher than Lance Stroll's in Melbourne. A final-practice crash caused knock-on problems for qualifying, meaning he started at the back, and set up a race which was always guaranteed to be an uphill struggle. As it turned out, and in keeping with his weekend, his Grand Prix debut was halted by a brake failure.
Given the next stop on his rookie calendar was Shanghai, a circuit he'd never previously driven, Stroll could have found himself contending with another weekend in which he was repeatedly behind the eight ball - particularly after completing next to no running on Friday. So it was to the 18-year-old's commendable credit that the first unhindered qualifying hour of his F1 career resulted in his first top-10 result as he made Q3 at the expense of Carlos Sainz.
"The goal for today was definitely Q3 and we achieved it," Stroll told Sky F1.
The teenager held his hands up to a few errors on his only run in the final stage and there is certainly room for improvement - he was 0.7s adrift of team-mate Felipe Massa - but Stroll's F1 career is firmly up and running.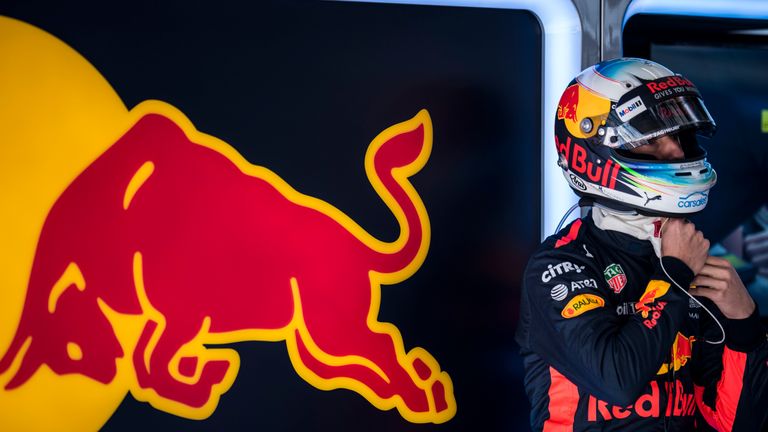 Red Bull in an unwanted league of their own
From the front-row last year, to an underwhelming third row this, Red Bull's tricky start to F1's new era continues in Shanghai.
"I couldn't have done much more but you look at the gap to the leaders and it's still bigger than I expected," conceded fifth-placed Daniel Ricciardo to Sky F1, with Red Bull lapping 1.355s slower than pole. And that was a 'good' result compared to the engine problems which left Max Verstappen in second-last place.
A half-second advantage over Williams still gives the former champions plenty of breathing space to the tightly-packed midfield, but that's a world away from Red Bull's rather loftier pre-2017 ambitions. Their car is likely to undergo a bigger transformation than most over the coming months as the development war kicks into gear, but their need for extra speed is such that Martin Brundle says it "wouldn't surprise me if they turn up at the Spanish GP, or something like that, with a new car".
Chinese Grand Prix scheduled TV times
| | | |
| --- | --- | --- |
| Session | On air build-up | Session start |
| Race - Sunday | 5.30am | 7am |
Watch the Chinese GP live only on Sky Sports F1 and in incredible Ultra HD! The race begins at 7am on Sunday. Check out all the ways to watch F1 on Sky Sports for subscribers and non-subscribers - including a NOW TV day pass for £6.99!
Sky customers can now upgrade to Sky Sports and get 12 months for just £18 per month. Upgrade now!