Sebastian Vettel signs new three-year Ferrari deal
Mercedes, Ferrari and Red Bull set to field unchanged driver line-ups in 2018; Vettel's new contract to run until 2020
By Pete Gill
Last Updated: 28/08/17 8:15am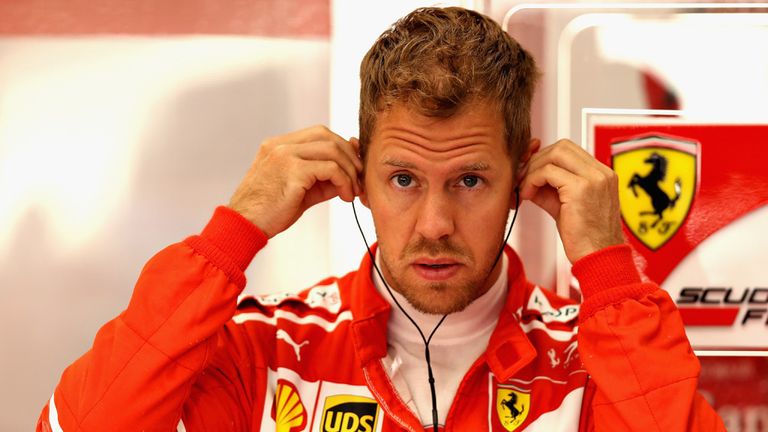 Sebastian Vettel has signed a contract extension with Ferrari and committed to the Scuderia until the end of the 2020 season.
The four-time world champion, who was due to become a free agent at the end of the season, has agreed a new three-year deal with the team.
There are, however, likely to be performance-related clauses in the deal which would enable Vettel to leave the team before the contract's full duration - just as he did three years ago when he left Red Bull to join Ferrari.
"To save Ferrari's embarrassment in terms of Vettel not wanting to commit himself to the project, they will say it's a multi-year deal but that doesn't mean that we know absolutely everything within the contract and that Vettel will not be able to get out of that if and when he wants, because 2019 is the game," commented Sky F1's Ted Kravitz.
"2019 is when everything is going to be changing and that's when all the big moves are going to be in the transfer market."
Ferrari announced earlier this week that Kimi Raikkonen, Vettel's current team-mate, had signed a one-year extension to stay for 2018.
Vettel has been linked with Mercedes throughout the year, although title Lewis Hamilton has expressed his doubts Vettel would be willing to accept equal status with him at the Silver Arrows.
"I think it's highly unlikely that [Seb] will be here," Hamilton said. "I don't think he wants to be my team-mate.
"I know Seb doesn't want to be my team-mate. He wouldn't be in the position he is now in his team, in terms of how the team operates, if he was here."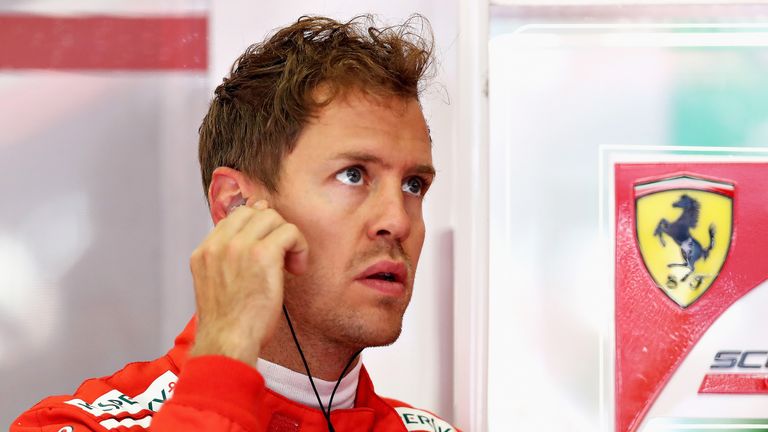 However, ahead of this week's Belgian GP, Mercedes confirmed they did hold talks with Vettel this summer.
"We discussed briefly once with him but the more the competitive the Ferrari goes the less the reason he would to leave," Mercedes non-executive chairman Niki Lauda told Sky Sports F1.
"So, therefore, we stopped it right away a couple of months ago."
But team boss Toto Wolff later insisted: "We never once had contractual negotiations with Sebastian."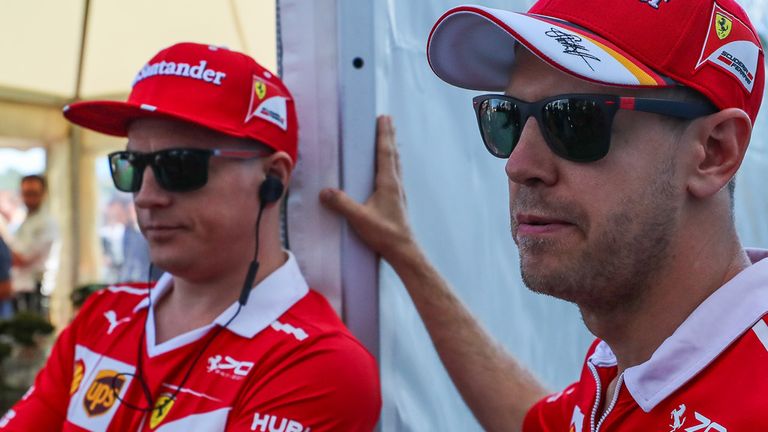 All stay for 2018, all change in 2019?
Vettel's long-expected extension effectively locks down the driver market at the top of the end of the grid for next season.
While Hamilton is tied to the team until the end of 2018, Mercedes are yet to re-sign Valtteri Bottas having kept their options open in case Vettel became available.
But the Finn is now all-but certain to remain at Mercedes for next season, with the line-ups of F1's big three - Ferrari, the Silver Arrows and Red Bull - poised to be unchanged.
Sebastian Vettel's Ferrari stats
| | |
| --- | --- |
| Starts | 50 |
| Debut | 2015 Australian GP (3rd) |
| Wins | 7 |
| Podiums | 28 |
| Pole positions | 3 |
| Fastest laps | 5 |
| Points versus team-mate | 692 v 452 |
| Best championship finish | 3rd (2015) |
However, paddock interest is set to focus on the length of Vettel's new deal with Ferrari given the likelihood the market could be transformed for the 2019 season when Red Bull's Daniel Ricciardo will become a free agent.
Although Red Bull are adamant Max Verstappen is under lock and key for 2019, the young Dutchman is the key to the market in the long-term.
Is the 2018 driver market really all about the 2018 driver market?
"He is the future," said Sky F1's Martin Brundle in July. "Somebody will want to nail him down and then build around him.These teams think a long way ahead.
"There is no doubt about it, there will be a bidding war, for some time now, behind the scenes between Ferrari and Mercedes to get Verstappen's signature on a contract."
In the shorter term, Vettel's extension - and the anticipated Bottas renewal - leaves Fernando Alonso still unable to find a seat at F1's top table as the Spaniard, out of contract with McLaren at the end of the year, prepares to consider his future in the sport.
The latest rumour surrounding the two-time world champion is that he has been offered a seat at Williams but it's unclear whether a move to Grove, albeit to a team powered by Mercedes, would necessarily trigger a move up the grid for a driver who has repeatedly stressed he is seeking a 'winning' drive in 2018.
Renault, who also have a seat available for next season, could yet emerge as another option for Alonso with Robert Kubica and Carlos Sainz among the contenders to replace Jolyon Palmer if the Englishman is dropped.