Red Bull have driver 'options' but want to keep Daniel Ricciardo and Max Verstappen beyond 2018
"It's the first time Daniel is out of contract next year but that doesn't mean he wants to leave," says Horner as he talks "options"
By Matt Morlidge
Last Updated: 06/10/17 9:14am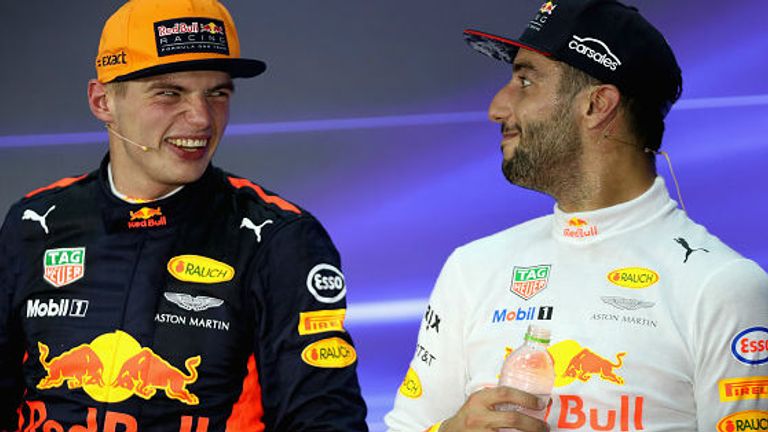 Christian Horner has admitted it's important to have "options" in the F1 driver market, but insists Red Bull's priority is to keep Daniel Ricciardo and Max Verstappen for the long term.
Both highly-rated drivers could be free agents at the end of 2018 - though Verstappen's contract is believed to be dependent on the team's performance - and Red Bull advisor Helmut Marko claimed he was looking for "alternatives" to Ricciardo as his contract winds down.
But Horner, while naming Carlos Sainz as a possible successor, says Red Bull want to keep Ricciardo and Verstappen and are intent on arming them with a race-winning car.
When's the Japanese GP on Sky?
"It's important to always have options as cover," the Red Bull team principal told Sky Sports F1. "That's why we've got Carlos Sainz and why we're developing other juniors.
"But the priority is to have both drivers for some time to come. We want to keep Daniel and Max in the car for the long term. It's up to us to provide them with the car that is capable of delivering the results that we certainly know they are."
Ricciardo could effectively become a free agent at the end of next season and has admitted he is looking forward to negotiations following 10 years in the Red Bull stable. The Australian, who has secured nine podiums in his last 11 races in 2017, would have no shortage of suitors should he seek pastures new.
But Horner added: "It's the first time Daniel is out of contract next year but that doesn't mean he wants to leave, and that doesn't mean we want him to go anywhere else or that we want anyone else."
A report in the Evening Standard, meanwhile, claimed Mercedes and Ferrari are set for a 'bidding war' over Verstappen in 2019. "We have some things to prove to Max that we are still the best team for him," Horner admitted.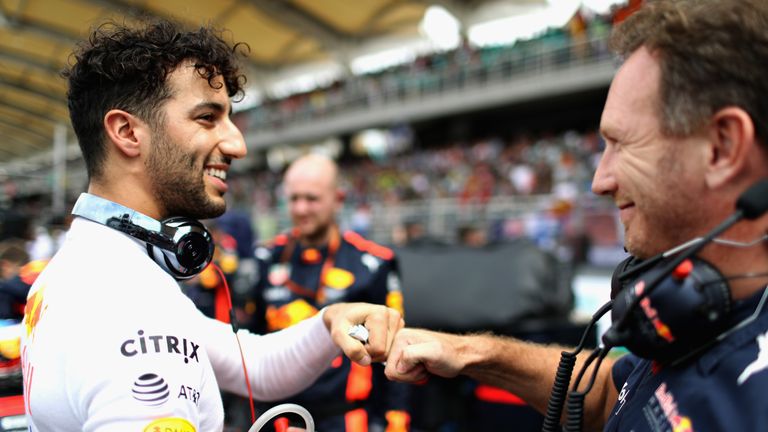 Red Bull hope for qualy improvement
Verstappen claimed Red Bull's second victory of the season at a Malaysia GP where they dominated with their race pace - but could only lock out the second row in qualifying.
A lot of that comes down to Mercedes and Ferrari's ability to turn up their engine modes in Q3, and Renault claim they are working on a "magic" solution for 2018.
"That's our Achilles heel at the moment, Horner said. "We just don't have the modes available to us at the sharp end of qualifying.
"Renault are certainly working hard on it, and we obviously live in hope that the gap will converge for next season."
Watch the Japanese GP LIVE ONLY on Sky Sports F1 this weekend. The race from Suzuka begins at 6am on Sunday. Want to watch but not got Sky F1? Buy a NOW TV pass from £6.99!