Fernando Alonso: Lewis Hamilton is one of Formula 1's greatest drivers
Alonso hails former team-mate after fourth world title; Spaniard also says McLaren working "night and day" to return to front in 2018
By Jonathan Green
Last Updated: 16/11/17 10:45am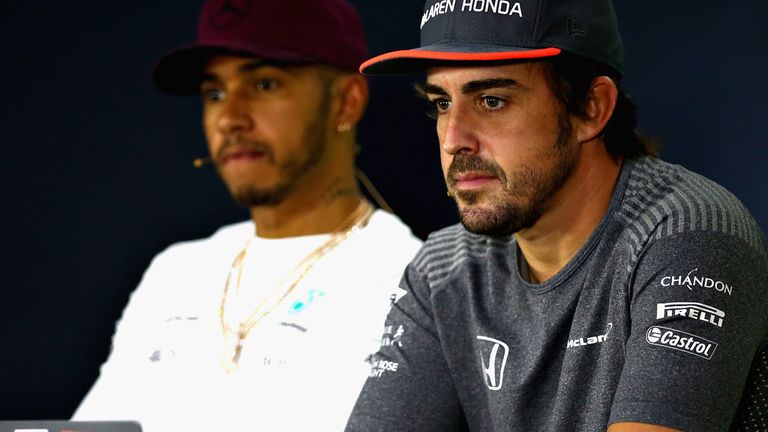 Fernando Alonso has hailed Lewis Hamilton as one of Formula 1's greatest drivers following the Briton's fourth world championship win.
Hamilton secured the 2017 title to become only the fifth driver in history to win four world championships after Juan Manuel Fangio, Alain Prost, Michael Schumacher and Sebastian Vettel.
The 32-year-old won his first championship with McLaren in 2008 while his last three titles have come with Mercedes, who have continued their domination of the hybrid era of F1 with a fourth consecutive championship double.
But Hamilton is the only driver to have won at least one grand prix in every season he has raced in F1 and Alonso believes it is his displays in underperforming cars that confirm Hamilton's status as one of the best.
"Lewis is one of the greatest drivers in our sport and he showed that, especially in McLaren times when they were struggling," Alonso said at the Brazilian GP.
"For example in 2009 that car wasn't very good and he was still winning races. Those kind of performances put him at a very high level.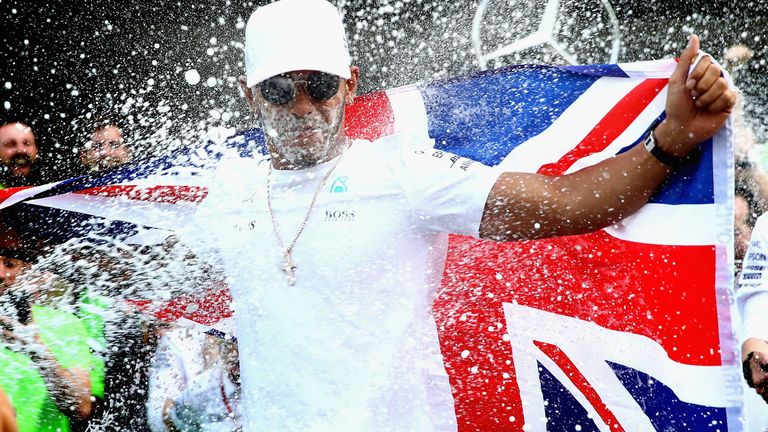 "The last three championships obviously the Mercedes has been the dominant car so they were a little bit easier, but he deserves the success that he is having now because he showed that talent many, many times.
"When he battled with [Nico] Rosberg, two championships he really deserved. Last year Rosberg deserved the championship probably and this year Valtteri [Bottas] was a little bit less competition so he was a very well deserved champion.
"Definitely you need the car but I think Lewis deserves his success."
McLaren to 'work night and day' to return to front
Alonso and Hamilton were team-mates at McLaren for a single season in 2007 but battles between the two have been a rare occurrence in recent years due to McLaren's underperformance with Honda.
But the old rivals were involved in a dramatic wheel-to-wheel duel in the closing stages of the Mexican GP as Hamilton worked his way back through the field after lap one contact with Sebastian Vettel.
Hamilton wants Alonso back at front
Next year's switch to Renault power, winner of three Grands Prix in 2017, is expected to see McLaren return to the front of the field and Alonso says the team will be working "day and night" to ensure future battles with Hamilton are for wins or podiums.
"I'm definitely looking forward. The whole team is quite optimistic for next year," Alonso told Sky F1's Ted Kravitz.
"I think we know our strengths, we know our weaknesses, we know what we need to work on over the winter.
"Definitely it will be nice to battle, not for ninth but for podium positions. We will work very hard, day and night, until March to achieve that."