Spanish GP: Fernando Alonso casts doubt on F1 future
Alonso to decide 2019 plans after summer break; Spaniard hopeful McLaren's upgrades will bring improved performance
By Jonathan Green
Last Updated: 11/12/18 2:01pm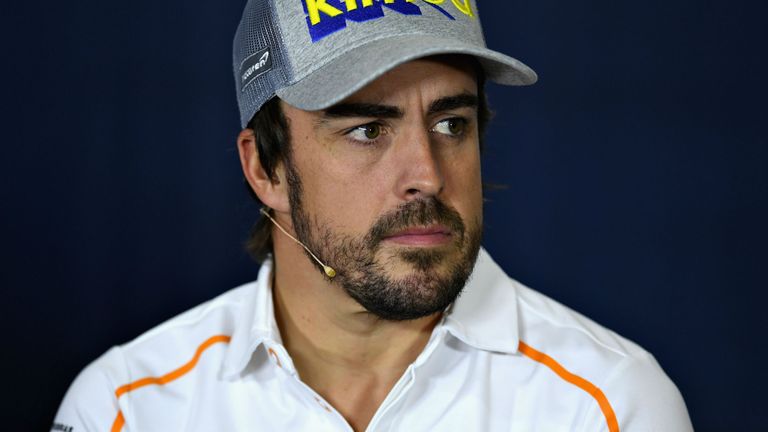 Fernando Alonso has appeared to cast doubt over his future in Formula 1, calling it "demanding" and insisting the current direction of the sport is "sad".
The Spaniard says he will not decide on his plans for 2019 until after F1's August summer break.
The McLaren driver is combining his F1 duties with racing in the World Endurance Championship with Toyota this season and won on his debut last weekend at the Six Hours of Spa.
The two-time F1 world champion is attempting to complete the 'Triple Crown' of motorsport before he retires and will look to move a step closer by winning the Le Mans 24 Hours next month.
Why McLaren need their upgrade
Alonso wins on WEC debut
Saturday's victory at Spa was the first time Alonso had stood on the top step of a podium since the 2013 Spanish GP and in 2018 McLaren have not appeared to possess a car capable of challenging for wins this season.
While he insisted he was content with the progress McLaren are making, Alonso hinted his future could lie away from F1.
"I'm attempting two world championships at the same time. I'm happy with the progress we did here at McLaren and the direction things are going so I'm happy here. But it's quite demanding - especially the F1 calendar," Alonso said ahead of the Spanish GP, which is exclusively live on Sky F1.
"The biggest thing here is how predictable everything is. We can put in the paper now what would be the qualifying here on Saturday, what it would be in Monaco, what it would be in Silverstone.
"So that's something you need to take into account for future decisions. This is sad in a way for Formula 1, the direction everything went."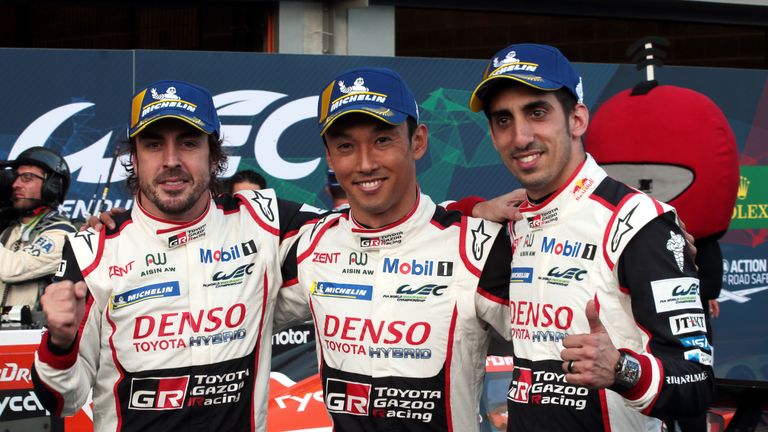 Saturday will mark exactly five years since Alonso's last victory in F1, when he was still driving for Ferrari, while his last podium was the 2014 Hungarian GP.
Since rejoining McLaren in 2015, Alonso has often found himself fighting in the midfield or lower half of the grid but the Spaniard thinks he has produced some of his best performances in the last five years.
Alonso: Baku one of my best-ever races
Button: Alonso makes you 'worry'
F1 battle for supremacy to intensify?
"I kept the motivation because I'm competitive," Alonso added.
"I love to race, I love to win. I did much better races in the last five years than I did previously, even if I was not to win a race.
"The Baku race, I will probably never do a race as I did in Baku, and I finished seventh.
"It's difficult to see from the outside but you're extremely proud and motivated every time you do a one-off performance."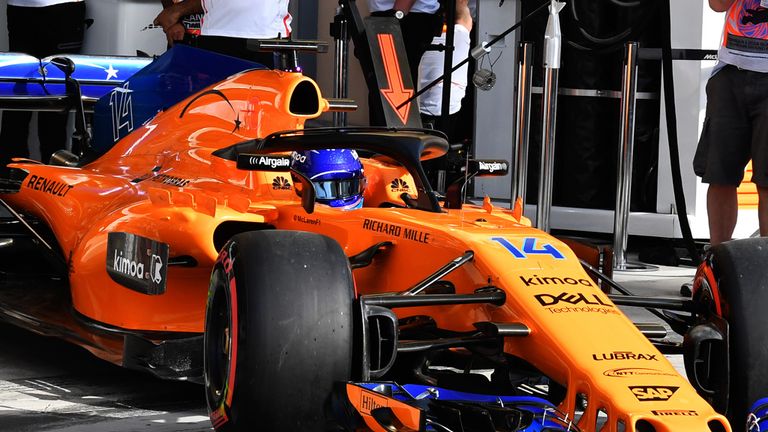 McLaren are hoping for an improvement in performance this weekend in Barcelona having brought a large upgrade package to the Circuit de Catalunya.
Though McLaren have yet to reach Q3 this season, they are fourth in the Constructors' Championship and their 36 points after four races is their best start to a season since 2014.
Alonso is sixth in the Drivers' Championship after finishing in the points in every race so far and he is optimistic McLaren will make gains this weekend.
"I think it's difficult to say and be precise about how far behind we are," he said.
"We have been in power-sensitive circuits so far from the first four races so I think here, and Monaco, maybe we'll see a different picture of different teams moving around. Hopefully McLaren is one of those that pick up a bit of pace.
"Normally Spain brings a lot of updates for all the teams, some of them work better some of them need a little bit more time, so hopefully we can benefit a little bit from that as well.
"There's still a long way to go for us but at the same time we were here last year with zero points and now we are sixth and fourth in the world championship so in a way it's been a very good start. So let's keep that momentum."