Canandian GP: Max Verstappen unhappy with media questions over change of approach
"I get really tired of all the questions. If I get any more I might headbutt someone," responds the Red Bull driver
Last Updated: 10/12/18 4:43pm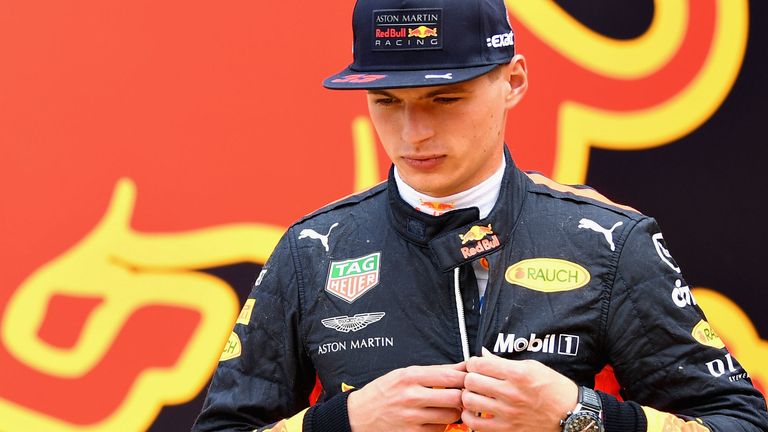 A defiant Max Verstappen says he has no reason to change his approach - and joked he would headbutt anyone who asked if he should.
Unhappy with a line of inquiry about his incident-prone season in Thursday's Drivers' Press Conference for this weekend's Canadian GP, Verstappen responded: "I get really tired of all the questions. If I get any more I might headbutt someone."
The Red Bull driver, who was apparently joking when he made the remark, is unlikely to face any sanction for his comments.
Verstappen has been involved in six on-track incidents in as many events this year and crashed out ahead of qualifying in Monaco on a weekend when team-mate Daniel Ricciardo dominated.
After last Sunday's race, team boss Christian Horner said of Verstappen: "He has a very good teacher in the car next door to him. Max has an abundance of talent but he has had some harsh lessons this year. A modified approach would benefit him."
But Verstappen told reporters on his arrival in Canada: "I get really tired of all the comments that I should change my approach. I will never do that because it has brought me to where I am right now."
Verstappen later clarified: "I know very well what can be done better and you try to put that in place for the next grand prix."
When pressed again to explain his 2018 form, Verstappen answered: "It's not as dramatic as people say it is. I haven't scored the points l should have scored but it's not only my fault. It could have been better but everyone makes it so dramatic."