F1 2018: Why have Red Bull switched to Honda?
It is decision time for Red Bull. Sky F1's Ted Kravitz reports on their choice between Honda and Renault as future engine providers...
Last Updated: 10/12/18 1:53pm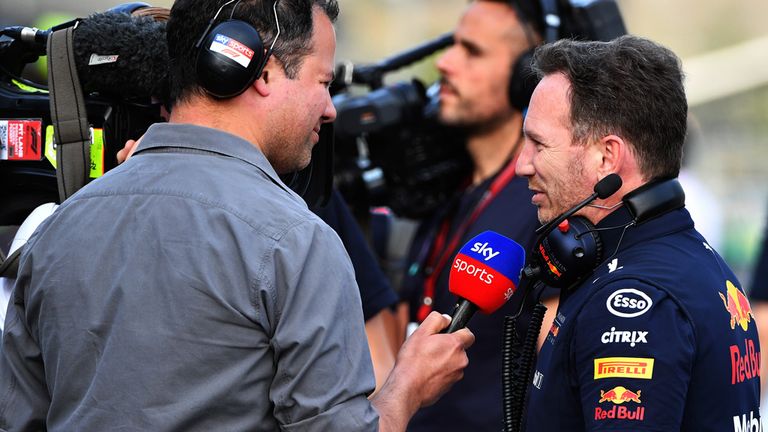 Red Bull have made their decision.
After months of deliberations, the former world champions have opted against sticking with current engine partners Renault and switched to Honda power.
So what are the potential implications of their decision? And what does it mean for star driver Daniel Ricciardo, who is out of contract at the end of the season and was waiting to see which engine the team will choose?
It's official: Red Bull split from Renault to switch to Honda
How did we get to this position?
It all stems from Red Bull's feeling that in Renault they are not partnered with the best engine in F1's current hybrid era.
In the normally-aspirated V8 era, when engine power wasn't as critical to overall performance, the Renault was fine, helping Red Bull to four successive drivers' and constructors' championships. But Renault didn't devote enough time, money and manpower to the new hybrid engines and consequentially from 2014, they've fallen behind.
That's when the complaining started and Red Bull started looking around for a new engine supplier. They drew a blank at Ferrari and Mercedes, (the latter fearing what an Adrian Newey chassis could be capable of if it had a class-leading Mercedes engine), leaving the only options of staying with Renault or going to Honda.
They've stuck with Renault for the last couple of years, but the relationship between the Red Bull family and the French marque hasn't improved. From open and public slanging matches between Renault chief Cyril Abiteboul and Toro Rosso boss Franz Tost at last November's Brazilian GP to the repeated assertions of Red Bull's Christian Horner that his cars lose bags of time down straights because of the power unit, it's all been a bit bad-tempered.
And it's finally resulted in the Red Bull-Renault divorce.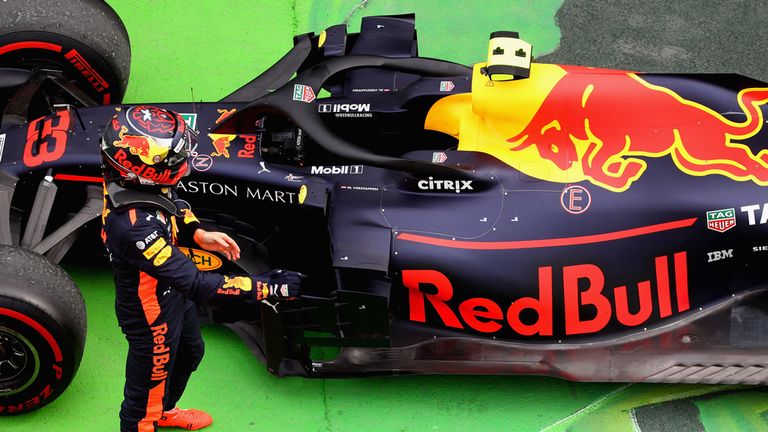 Hang on.. If Honda weren't good enough for McLaren, why would Red Bull go there?
Firstly, they don't have much choice. And secondly, there are signs Honda are starting to get their act together.
It's not that Honda weren't good enough for McLaren, it's just they lost faith in the Japanese manufacturer. Red Bull know that Honda over-promised to McLaren but ultimately didn't deliver, but there have been big changes at Honda recently, both in terms of personnel and factory capability and expertise, so it's a different place than it was last year.
Indeed, Red Bull, through junior team Toro Rosso, recently set Honda their own target to bring a more powerful engine to last week's Canadian Grand Prix. Honda delivered. Brendon Hartley and Pierre Gasly, the Toro Rosso drivers, were very impressed with the new engine's power increase last week in Canada and the lap times would also suggest it is a significant step forward, even as much as three tenths of a second per lap better. Gasly proved that in his recovery from last on the grid to P11 in Montreal.
There are caveats to that, though: Honda are coming from a lower base so have more to make up and crucially, the power units are still unreliable.
The first-spec 2018 engine blew up on Gasly at the first race of the season in Melbourne and he had problems with the new spec on Saturday, necessitating an engine change before qualifying, while Hartley is also set for some penalties.
But even with all this, Red Bull seem to have concluded that reliability will come in time.
So what's in Honda's favour over Renault?
In a nutshell, money and potential. With Honda, Red Bull can become something they haven't been in their entire history: a 'works' team.
In part, this is because their owner, Dietrich Mateschitz, is an extremely rich man and hasn't deeded works backing in the past. But rumours suggest Mateschitz wants to spend a little less money on F1 going forward and a works partnership with Honda would mean free engines and Honda money into Red Bull as a sponsor, too - maybe not to the tune of the fabled $100m a year with McLaren but a considerable amount nevertheless.
This deal will be a big commercial agreement as well with Honda badges all over the Red Bull car and they will need to pay for that. All of which would reduce Mateschitz's spend.
It's also an attractive link-up for Honda. Red Bull is an exciting, cool, youthful, worldwide brand and joining a recent race and championship-winning team will dispel any lingering embarrassment in being dumped by McLaren.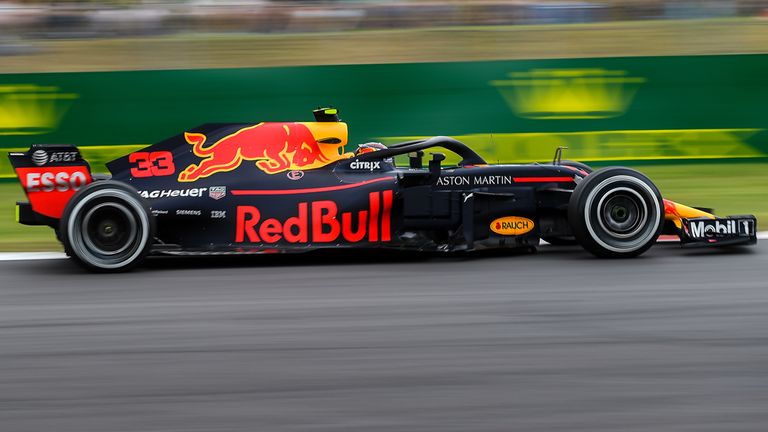 If Red Bull do switch to Honda, how long will the deal be for?
Anything is possible. As expected, the Red Bull-Honda deal is for 2019 and 2020, ahead of F1's new engine rules in 2021. But Honda may actually be advantaged by the new rules because they call for a removal of the MGU-H (Honda have never mastered the electricity generator running off the turbo) and a relaxation of the fuel restrictions (recent Honda engines have always been thirsty).
So looking forward, the prospect of Red Bull going into F1's new engine era with Honda power may be a much better idea than it looks now.
Could Honda buy Toro Rosso?
They could but why would they? They were burnt by having their own team last time, which ended in pain and embarrassment, and those events of 2008 are still pretty fresh memories. But it's certainly possible.
How will McLaren feel if Red Bull marry Honda a year after their divorce?
The question is understandable but let's just consider where McLaren found themselves a year ago. They made the decision to dump Honda for their own sanity and to keep Fernando Alonso. They had no choice.
Right now, McLaren should be focused on their own car, persuading their star driver to stay and worrying about who could replace him if he does go. In other words, McLaren have got far bigger problems of their own to fix than worrying about someone starting a nice, new relationship with their 'ex'.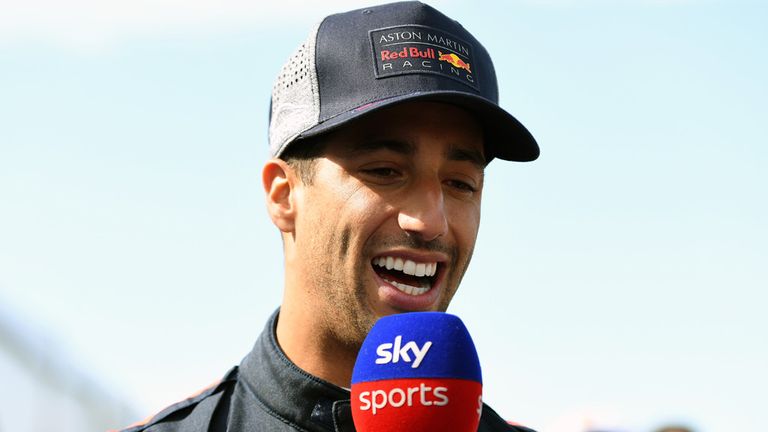 Will Ricciardo re-sign with Red Bull if they partner Honda?
Daniel finds himself in a very tricky position. Given Honda's recent history, it would be understandable if he was terrified at the prospect of having a Honda engine in his car next year, being great until it blows up and leaving him with no points. Red Bull can think about the long term but for Ricciardo what matters is the here and now, he's proved he's ready to challenge for a championship.
His problem, however, is that, rather amazingly, all the big doors seem to be closing on him.
Paddock gossip suggests Ferrari bosses Sergio Marchionne and Maurizio Arrivabene don't regard the jokey Ricciardo as their type of driver and are concerned his appointment would destabilise Sebastian Vettel.
For Mercedes, signing Ricciardo could attract a whole new fanbase and freshen up the team's image but it appears they prefer the quiet life with Valtteri Bottas.
The question for Mercedes is what happens if Lewis Hamilton suddenly decides to leave, but Mercedes argue that if that happened every driver would be prepared to rip up their contracts, so everyone would be available, anyway!
So for the time being, it looks as if the star driver of 2018 so far has no real options other than to stay at Red Bull, regardless of their engine choice, or move to McLaren if Fernando Alonso departs, a move which would be good for the bank balance but not so good for his chances of winning races.
Like Red Bull themselves, Ricciardo may ultimately have no choice…