Silverstone says 2013 British GP tickets still on sale and fans can turn up at gate
Organisers still expecting 'big crowd', albeit not a record-breaker
By James Galloway
Last Updated: 24/06/13 5:13pm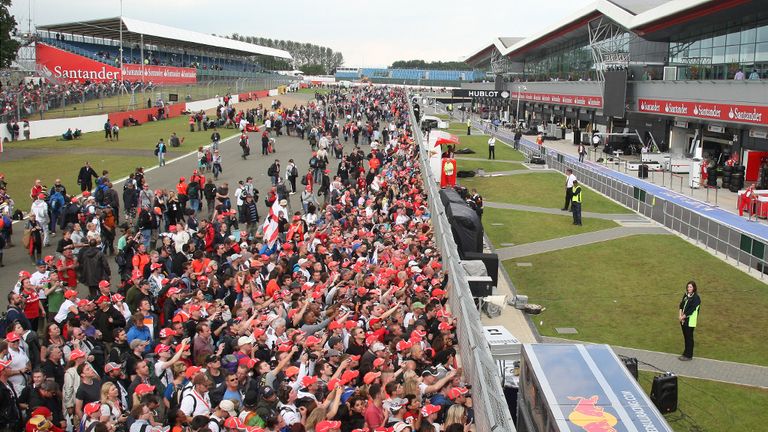 Although Silverstone is anticipating a big crowd for Sunday's grand prix, fans wanting to attend but yet to buy tickets can still do so by turning up at the circuit on all three days.
"We will be selling tickets on the gate for those that want to turn up on the day," a Silverstone spokeswoman confirmed to Sky Sports Online.
"We are still anticipating a large crowd although it will not be as big a Sunday crowd as we had here in 2011 and 2012.
"For best prices we still encourage people to book directly with us as we are still selling through our call centre and on the web until noon on Thursday of this week."
Silverstone has broken its record attendance figures for race-day crowds in each of the last two seasons, with 127,000 spectators seeing Mark Webber win in 2012, but have experienced more sluggish sales ahead of this year's event.
A multitude of reasons have been put forward as the potential reasons for the drop in sales. These range from high ticket prices amid the difficult economic climate, fallout from last year's event when organisers were forced to urge thousands of ticket holders to stay away for qualifying after poor weather had flooded car parks, and the fact that a British driver has yet to win a race this season.
For more information on how to book British GP tickets visit Silverstone's website.